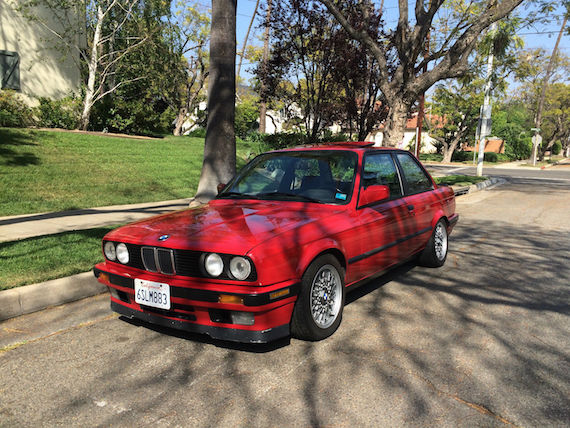 Most of our recent BMW E30 posts have centered around the loss of the affordable clean examples. Those that weren't turned into LeMons toys or smashed into trees by stock traders' children are usually hoarded and overpriced. Well our patience has paid off, loyal GCFSBers, and we have a clean, mid-mileage example for less than ten grand! It isn't 100% stock or original, but pretty close; this is no track rat or dorifto thrasher. A short-shift kit and Bilsteins are the only mechanical changes, with a shift knob, aftermarket stereo, and interesting vinyl/cloth interior overhaul the only things separating the interior from its 1988 birth. As clean examples become the stuff of rose-colored dreams, someone should wake up and buy this sweet little legend.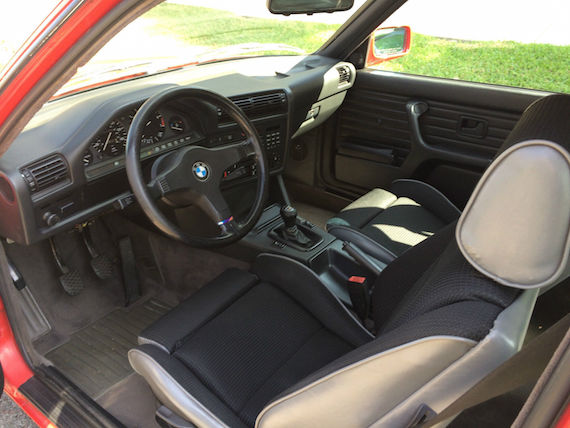 Year: 1988
Model: 325is
Engine: 2.5 liter inline-6
Transmission: 5-speed manual
Mileage: 123,290 mi
Price: $7,800 OBO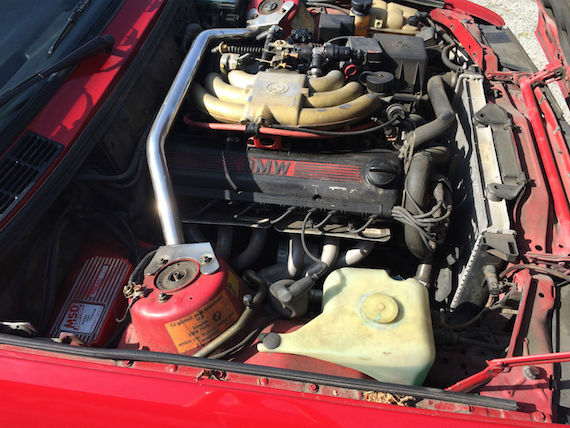 Very well cared for e30 located in Pasadena California (Los Angeles)

Featuring:
5 Speed with Z3 Short shifter
Imola Red exterior
15″ Euroweaves OEM wheels and wheel caps
Ellipsoid headlamps
Completely redone interior
Flawless, no crack dash (Rare in e30s)
Eclipse iPod/Smartphone deck with integrated bluetooth mic mounted
Map light rear view mirror
Bilsteins

Drives and shifts perfectly. Ready to be daily driven if chosen to.
We recently purchased another e30 convertible so this trusty car needs a new home.

Please contact me if you would like to schedule a viewing and drive. Serious inquires only.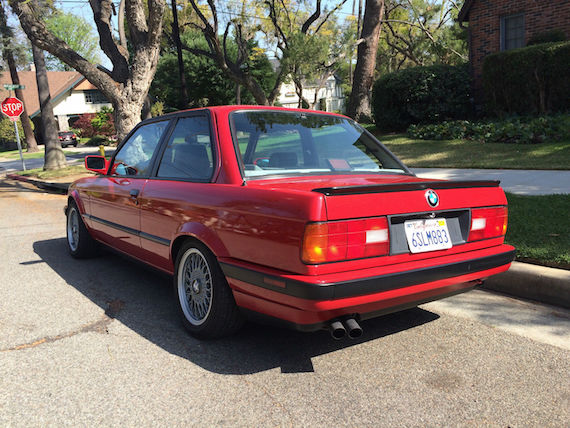 If a 200k+ mile 318is can go for $7,400, I have no doubt that this 325is can find a good home at $7,800. Whatever your dreams are, this is the E30 that can fulfill them. It could stay very close to stock, get a little boost, or become a canvas for your modification artistry. This is the worst idea, but even if you just put in a garage it'd probably be worth 50% more in just a few years. Understandable updates and a reasonable price make this a surprising deal. Jump on it and make your dreams come true before they're nothing more than that!
-NR