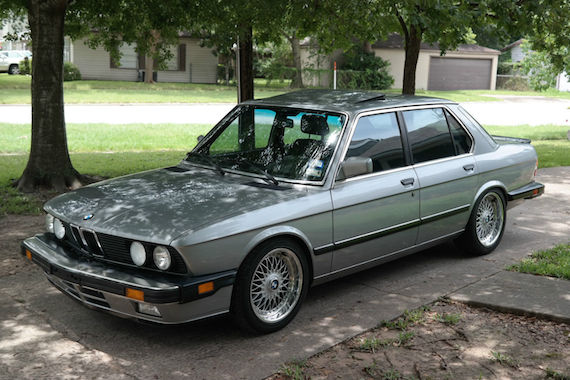 Much like the 2003 BMW 540i M-Sport we saw over the weekend, the BMW E28 535is was a bit of junior M5. It featured many of the same styling cues along with sport seats and sports suspension. This was one of the last E28s to appear before the E34 5 series took over, being offered for the 1987 and 1988 model years. This particular 535is for sale in Texas has the desirable 5-speed gearbox and while it isn't perfect, it has potential and looks mean sitting on 17″ BBS wheels.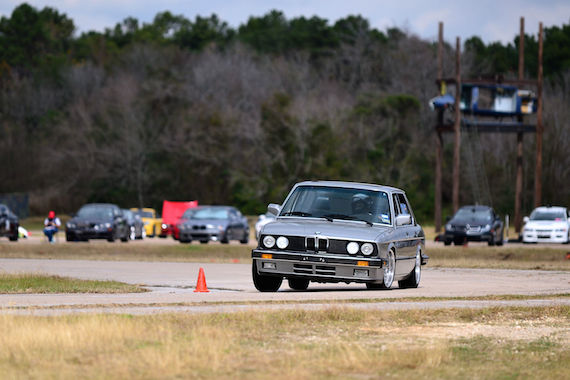 Year: 1988
Model: 535is
Engine: 3.5 liter inline-6
Transmission: 5-speed manual
Mileage: 182,599 mi
Price: $7,000 Buy It Now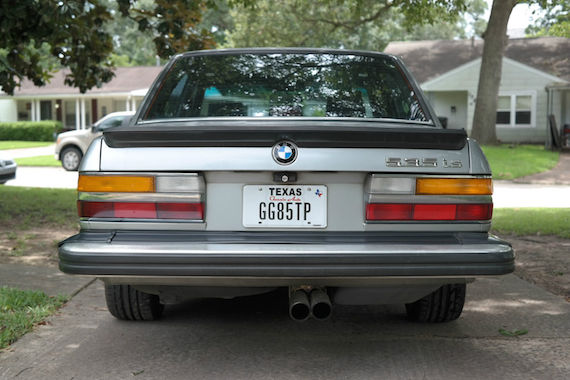 Up for sale is my four owner, lachssilber over pacific blue, 1988 BMW 535is with 5-speed manual transmission. The car was delivered via BMW Center in San Antonio on 4/8/88 and has remained in Texas all its life. I purchased the vehicle in the fall of 2010 with 182,599 on the non-operable odometer. I have not bothered to replace the cluster under my ownership and the vehicle is currently registered odometer exempt.

The vehicle comes with all maintenance records since new, all the way back to the dealer delivery checklist from 1988. All panels / paint are original to the car except the front IS air dam which was swapped for a mint condition and recently painted replacement. Body is free of major rust, with a small amount of surface rust in the bottom left hand corner of the rear window and the upper corners of the trunk seal. The dash is crack free, interior is tear free, headliner is tear free (but with some discoloration at the C pillars) and almost all power options work with the exception of the mirrors, headrests, cruise control, OBC, and HVAC blower motor. Motor is stout, doesn't burn Valvoline VR1 20w50 between changes, and the transmission shifts smoothly into all gears.

I have done a lot of maintenance to the car since my ownership, but there is still a solid list of items that still need to be taken care of to bring it fully up to speed. Paint is what you would expect from a 25 year old Texas car, oil pressure light is a little lazy upon startup when the car has been sitting for a while, the trim piece around the ebrake has a crack, and one plug is missing that holds a trim piece to the passenger front seat.

Recent maintenance includes: Front suspension overhaul (control arms, sway bar links, idler arm), weld-in steering box reinforcement, rear subframe bushings, dog bones, M535 diff mount, full brake job including new rotors, sensors, pads, and stainless lines with front calipers upgraded with rebuilt e34s, clutch / slave cylinders, reinforced clutch pedal bracket, rebuilt and ultrasonically cleaned 4 pintle mustang injectors, new CPS and reference sensors, engine belts, power steering system hoses, valve adjustment, heater valve, coolant expansion tank, air filter, fuel filter, plugs / wires / distributor cap and rotor, fuel pressure regulator, temp sensor, o2 sensor, and 4 wheel alignment.

Upgrades include: Bav Auto / Tubular ceramic coated long tube headers with dual pipes to Magnaflow metallic cats and Billy Boat back box, Mark D'Silva and Dinan performance chips, Koni adjustable swaybars, Bilstein HD shocks, H&R springs, Hella H1/H4 headlight conversion, Autosport Solutions short shift kit, S3.72 rear diff, and 17" BBS Style 5 wheels with polished barrels.

Fantastic driver ready to be enjoyed!

Car is listed locally, so I reserve the right to end this auction early. A $500 deposit will be due immediately after the auction ends.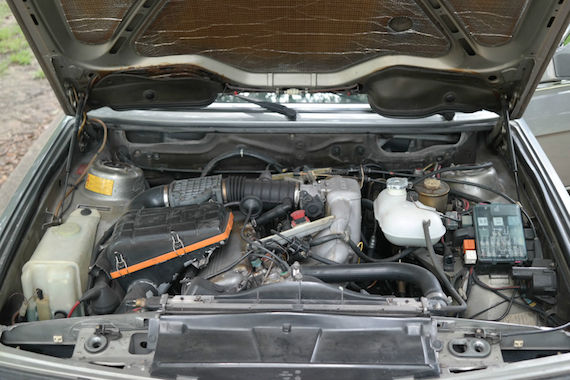 I like the fact that this car has lived in Texas all its life, so there's not much rust to deal with. While the odometer stopped working, the car comes with a stack of records and it's had a fair bit of maintenance as of late. More importantly, I like cars like this. It's got patina. It's a vintage car I wouldn't be afraid to drive in the daily grind in the city or thrash it out on some rural country roads. Last August, we saw a 1988 535is 5-speed with 175k miles sell for $4,250. A year later, we've noted an uptick in E28 values, especially the almighty M5. This one is tempting, given the performance upgrades, manual gearbox and history. Will it pull $7,000? We'll see soon enough.
-Paul