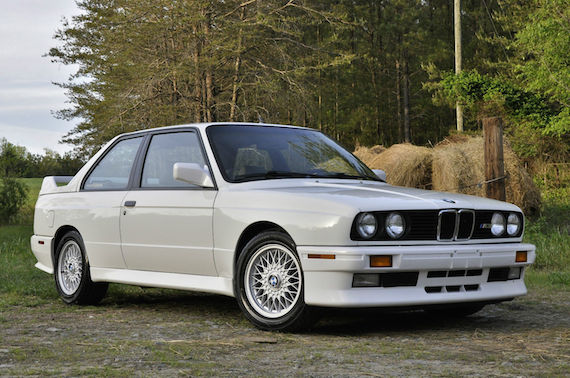 It's hard for me to believe that the M3 name is no longer in use for the two-door version of BMW's famed sport sedan. Almost three full decades of building up a name just to relegate it to use on a version that didn't exist at the outset (the sedan) seems a bit short sighted. It wouldn't surprise me if at some point in the near future we see another two-door M3, but until then, we have the classics to look back on. This M3 for sale in North Carolina is not a low-mileage garage queen, but a higher mileage, one-owner example that has undergone a good amount of work to appear as good as it does in the pictures provided. On an unmolested M3 with patina like this, Alpine White never looked so good.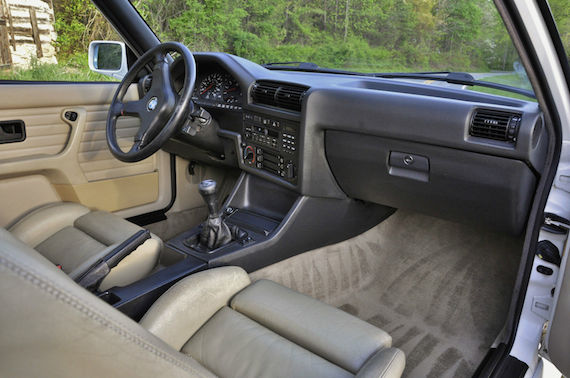 Year: 1988
Model: M3
Engine: 2.3 liter inline-4
Transmission: 5-speed manual
Mileage: 164,450 mi
Price: No reserve auction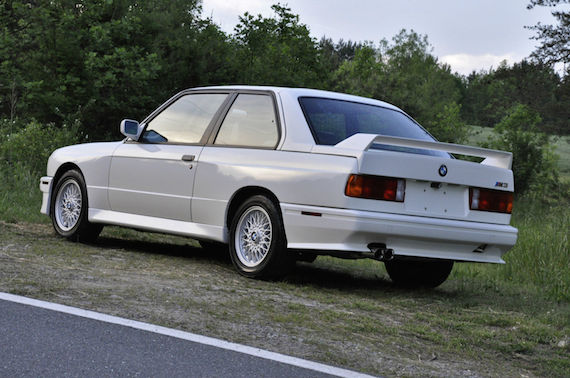 1988 BMW M3 E30
All Original, 1 Owner, Clean Carfax
All Books, Radio Code Cards, Keys, Trunk Tools
54 Service Receipts totaling over $40,000! (See bottom of the page)
ALL VIN Tags are in place.
Original selling dealer: JMK BMW In service date: 8/5/87 Tire date code: 1313

The car just received a concourse detail that took 10 days to complete, using only the best products.
* Removal of the door panels & sills to wet sand and polish behind.
* Drip rails, rear pop-out window jams and sunroof jams all wet sanded and polished.
* All 4 wheels & center caps were broken down and completely refinished with the original, OEM Silver.
* While the wheels were off, the suspension, braking and wheel wells were detailed.
* We only washed & waxed the engine bay so the cosmoline would be consistent throughout. Without removing the engine and re-powder coating the covers, it would have looked half done.
In all, 5 steps were completed to achieve an amazing shine that always looks wet.
In addition to the exterior detail, a 2 stage leather cleaning & conditioning was done, giving that 80's leather the rich smell we remember.

I should note, after replacing the OEM muffler twice due to corrosion, GPS (Guten Parts & Service) replaced the rear muffler section with a polished, stainless steel Rogue muffler. This is the only non OEM part on the car.
The car does not leak a drop, everything works as it should and the A/C blows cold. After having the wheels re-installed, the car received a 4 wheel alignment by a BMW specialty shop to spec. The next scheduled service will be a oil change in 3k miles. I was planning on keeping this car, but after finally receiving the call from a good friend that I have persistently been bugging to sell me his 911, plans have changed. This car is very special and has been meticulously cared for. The really good E30's are few and far between and it doesn't get any better than this!

The car is located in Winston Salem, NC. Thanks for looking.

Jason 301-325-7878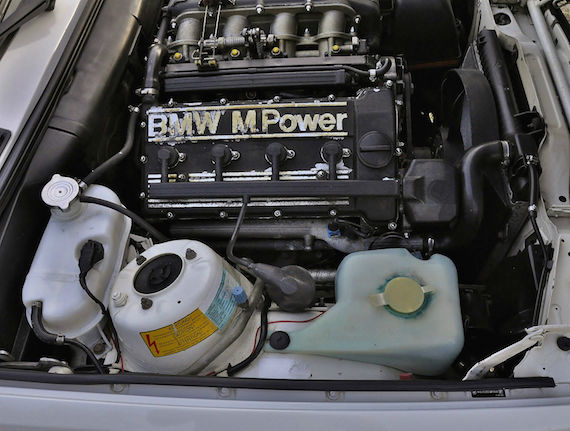 E30 M3 prices seem to have settled a bit after a few years of rapid increase. The last two we saw with mileage well into the six figure range sold in the $25,000 to $30,000 territory. For a car with this kind of mileage, the starting bid of $38,500 is very strong. However, the documentation and condition belie the fact that this has over 164,000 miles on the clock. I tend to think there is something to gain by snagging a higher-mileage, one-owner car versus a car that's been through several owners with lower mileage. With a car like this, there should be little question as to the history behind it.
-Paul