Hartge has never really enjoyed the popularity of Alpina, just as the E34 doesn't enjoy the popularity of the bookends to its production run – the E28 and E39. There are a myriad of reasons for both occurrences, but the result is that for the discerning individual who would like a potential future classic on an affordable budget, the E34 is a great chassis to consider. Solid build quality, good looks and plenty of luxury combined for a genuinely lovely experience. Even in the small motored 525i, the E34 was an entertaining drive when coupled with a manual transmission – I spent many hours at the wheel of the 1995 example my family owned for several years, and while a few times I wished it was an M5, I never was really left disappointed. Move to the bigger brother 535i and you've got more go under your right foot – and if you introduce a host of Hartge bits coupled with a Japanese build from famed tuner Tommykaira, you've got one interesting and future collectable driver's car:
Year: 1990
Model: H5SP
Engine: 3.5 liter inline-6
Transmission: 5-speed manual
Mileage: 61,288 mi
Price: $22,500 Buy It Now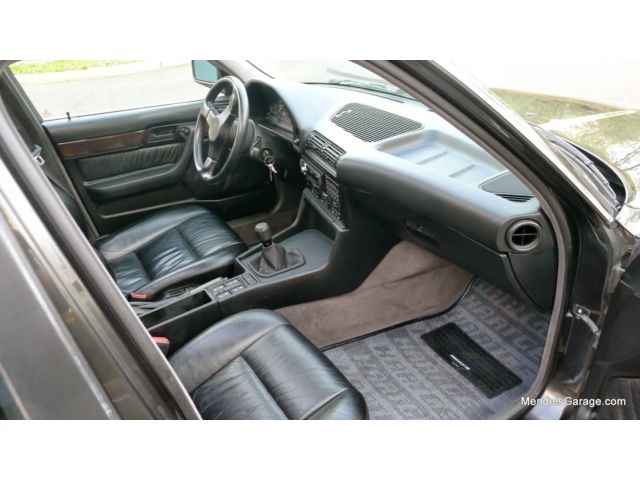 This 1990 BMW Hartge H5SP. Super RARE – COLLECTIBLE BMW, 1-owner genuine Hartge that still wears all original paint. Compared to a regular e34 535i, . 3.5L online 6, this car has 275HP with Hartge Camshaft, Hartge Exhaust /headers, Hartge Suspension, Brakes and Muffler. Very powerful car. Black Metalic with Black Leather. Sunroof, and many avalible options . Overall this is a fabulous looking running, driving and handling E34 sedan that is virtually irreplaceable. We have full service history from new on this car, unfortunatly it is in Japanese but can be translated.

This H5SP is very interesting Tommy Kaira build .He debuted their line of tuned cars with a set of imports. Aside from the cars they used to import and sell back when they were Tomita Dream Sales (such as Hartge BMWs, Alpine A110s), Tommy Kaira modified mostly (Japanese) cars and sold those, but is late 80's early 90's Tommy Kaira was an exclusive Harge dealer in Japan.

Brothers Herbert and Rolf Hartge started modified BMW's in small numbers in Merzig, Germany around 1971. Herbert Hartge had been involved with cars since his youth and from 1969 to 1983 was a successful racing driver with Formula V racing and touring cars, primarily BMWs.

Because cars modified by European performance companies like Hartge and Alpina were so much faster, looked far more sportier than the American version, they were accessible mainly to the wealthy and a few small companies who could afford to navigate through the endless safety and emission rules and regulations imposed by the U.S in the 80's so very few made it to USA.

This vehicles vin is WBAHD210X0BF31082

This vehicle was legally imported from Japan and currently has a valid PA title. The mileage is displayed in kilometers which we cnverted to miles for the add.

Please keep in mind you are bidding on a pre-owned vehicle. Everyday driving can cause minor chips, dings or scratches on a vehicle. Unless otherwise noted in our photos or description these items are minimal, but may exist in some cases.If you have any questions about this or any of my other auctions please feel free to contact me at (267)471-6561. Thank you for your interest and I look forward to hearing from you.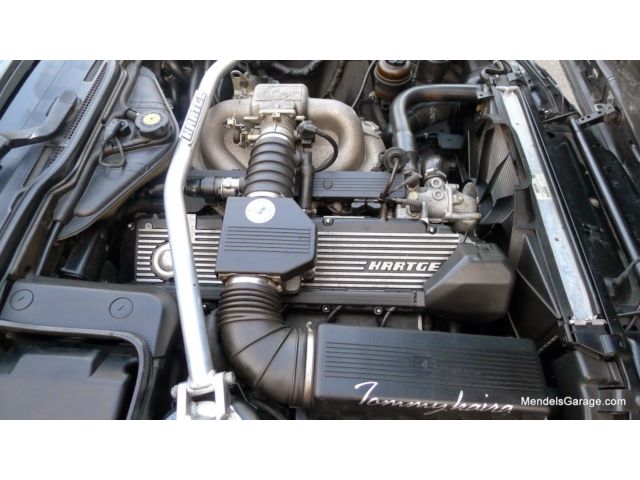 There are a few interesting things here; the body kit isn't the prettiest if I'm honest, and Hartge's attempt to mimic the famous Alpina stripes isn't quite as successful. For some reason, Hartge's badges always seem quite faded as well, though I've also seen that on period Alpinas. Sourcing new ones or fixing what you have might be tough. The deep-lip BBS RKs look the part but it's also interesting that the car wasn't specified with Hartge wheels; they may have been originally there and were replaced, since RKs weren't available until the mid-1990s. The gunmetal look of the car isn't offensive but also isn't perfect; the paint looks a bit tired and it seems overall that the car could use a detail. But importantly, it appears that documentation for this being an original Japanese build is there, and tuned examples of the E34 are pretty hard to come by. Miles are also quite low. The question is, at $22,500 is it a better investment than a low-mile E34 M5 or 540i M-Sport? I would wager that long term there will be more of a market for the factory models than the Hartge cars, but if you like standing apart from the crowd this H5SP is certainly unique.
-Carter