I so wish the U.S. used the 15 year exemption rule like Canada so we could get our hands on cars like these legally! Here is number #488 of 500 total built worldwide on eBayMotors with a buy-it-now of $35k: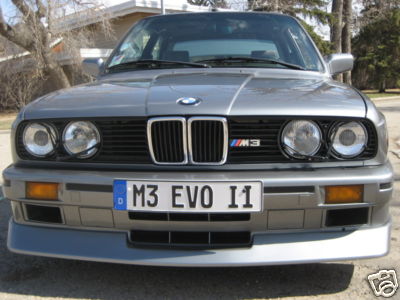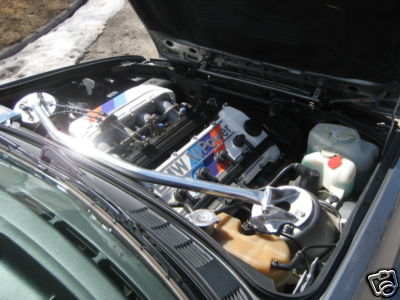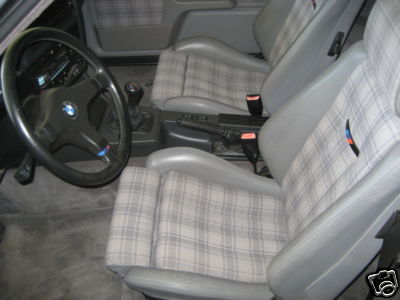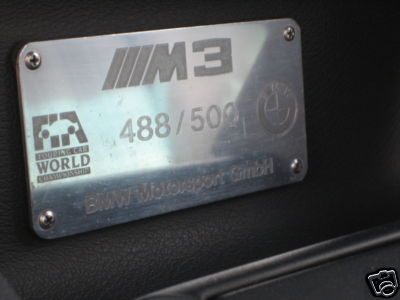 quote from seller's eBayMotors listing:
My brother bought this car in England in February 2006. This is Evo II No. 488. Current mileage is 133,300 kms or 82,800 miles. Options from the factory are sunroof, heated seats, headlight wiper system, cruise control (currently inoperative – never saw the point in fixing it) and cassette holder. All standard equipment is intact including books, mats, first- aid kit and warning triangle. Only thing missing is the original sound system – this was replaced at some point with a AM/FM/CD system of decent but not outstanding quality.

The car is bone stock with the exception of Bilstein Sports, front strut brace, E36 timing chain tensioner and an oil pan baffle from Turner Motorsports.

There is currently only one issue with the car. There is a surface rust bubble on the sunroof panel about the size of a quarter. It has not grown in the last three years but nonetheless it exists as he was concerned about the ability to match the original paint. No other rust of any kind. The car has just had a valve adjustment and runs flawlessly.

Questions about the Buy It Now Price? We've searched all the popular European sites such as mobile.de, autoscout24 and Pistonheads and it appears that there are currently eight Evo IIs for sale in the world right now. Using current exchange rates, prices range from a low of US$33,000 to a high of US$46,000. That price is before you start the painful process of getting the car across the ocean to North America.
While the EVO II sports many improvements over the plain Jane e30 M3, my favorite on this particular car has to be that bad ass plaid interior! Love it!!
dc