Granted I usually post car classifieds, but these wheels are so rare I felt compelled to post them here. Feast your eyes on the uber rare 3 piece Hartge rims for sale in San Francisco on Craigslist: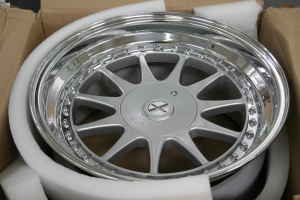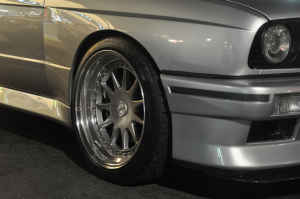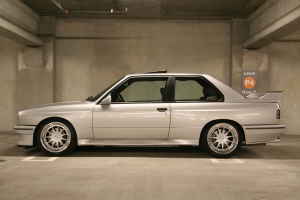 quote from seller's Craigslist post:
Rare and hard to find. Custom 3pcs Hartge wheels and tires from my E30 M3. These wheels where purchased from Germany.

5×120 bolt pattern
17×8.5 et13 front and 17×10 rears
Custom polished wide lips
Condition is perfect like new
Toyo t1r tires
215/45 and 245/40/17
Used for no more than 500 miles
No spacers needed for E30 M3 application
If I was putting together the ultimate period piece modified e30 M3, these would be an insta-purchase on the credit card I'm not supposed to use! And the M3 pictured is an absolute beaut!
CL link updated 8.24.09 Price: $3200
dc
Shop now for other Hartge accessories:
[AffomaticEbay]hartge[/AffomaticEbay]