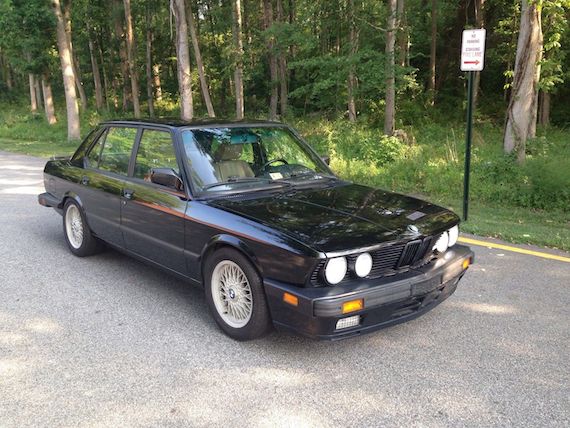 I passed on a decent, local M5 that was in very similar spec to the one I ended up buying due to some pragmatic reasons – lower mileage, lower price, newer rebuild – as well some reasons that were more intangible but made traveling across the country to drive it back seem worth it. The big "gut feeling" reason was finding a seller who loved the car and could talk to me about every piece of the car. You've got to go into buying one of these knowing that you're in for some work, and I'd rather know that the previous owner had acute knowledge of what was happening instead of "uh, yeah, the mechanic did something up there because something was broken." Today's E28 M5 looks very clean, with a nicely maintained interior and exterior, but the details aren't exactly flowing, leaving enough question marks to keep the bidding lower than most 80s M-cars these days.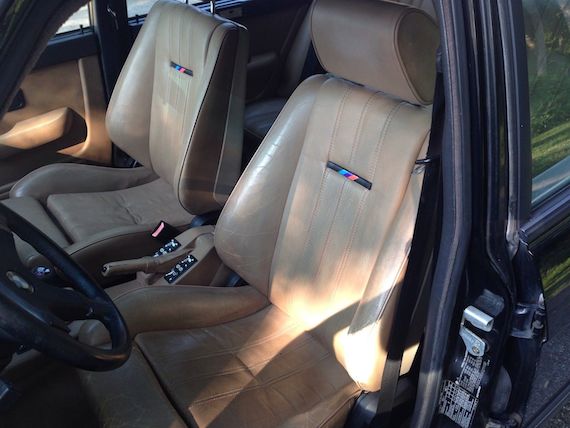 Year: 1988
Model: M5
Engine: 3.5 liter inline-6
Transmission: 5-speed manual
Mileage: 197,000 mi
Price: Reserve auction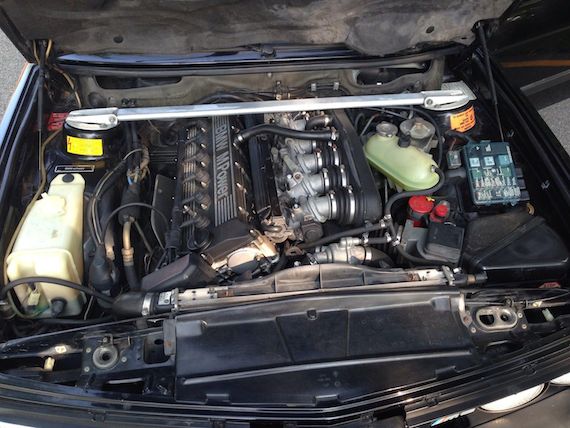 CLEAN CAR FAX, ABSOLUTELY NO RUST. JACK POINT ARE VERY CLEAN. EVERY PANEL COMES WITH VIN TAGS. INTERIOR IS IN VERY GOOD CONDITION
CRACK FREE DASH
UNDERCARRIAGE IS SUPER CLEAN
NO LEAK
AC WORKS FINE
SUSPENSION HAS BEEN UPGRADE TO BILESTINE SHOCKS (SPORT)
TIRES ARE BRAND NEW
WHEELS ARE IN PERFECT SHAPE (NEVER BEEN REFINISHED)
THIS IS UR CHANCE TO OWN A VERY CLEAN E28 M5
BI WITH CONFIDENCE IM A %100 POSITIVE FEED BACK (I DO HAVE THE CLEAN TITLE IN MY HAND)
PLEASE ONLY SERIOUS BUYERS . DO UR INSPECTION BEFORE U PLACE UR BID
THIS IS 25 YEARS AND OLDER CAR WITCH IS IN VERY GOOD CONDITION BUT IS SOLD AS IS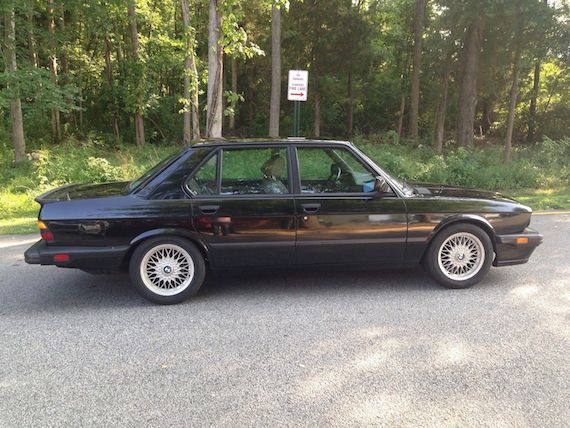 While it looks mostly stock, little items like blacked-out kidneys and fog light grills make me wonder what else has happened. In many ways, this car is more complete than mine, as I'm missing some of the trunk covering and my seats and dash are more worn. That said, having confidence that my S38 was rebuilt with knowledge and care led me to take on project parts I knew I could manage as opposed to diving into a bunch of question marks. There are lots of bids but it's still very low compared to other M5s these days; it should go for something between $11-13k.
-NR