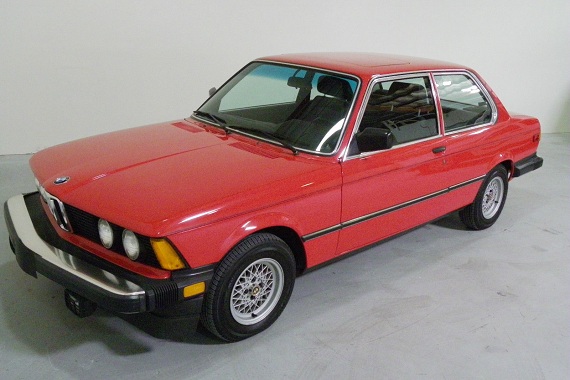 I've recently been on a bit of a kick enjoying the looks of the BBS Mahle wheels. I'm not entirely sure why they appeal more to me today than they did last week, or last year, or even when my father had a set on his 1982 BMW 633CSi two decades ago. Then, I felt they looked outdated and undersized and really preferred the looks of the RS wheels he later placed on the CSi; but there's a certain purity about the original design that I really like. Generally associated with the E9 and E24 models, the BBS Mahle wheels also made an appearance on the E21 320is. Today's example is stunning in Henna Red with claimed original condition and lower mileage; but does that support the high asking price?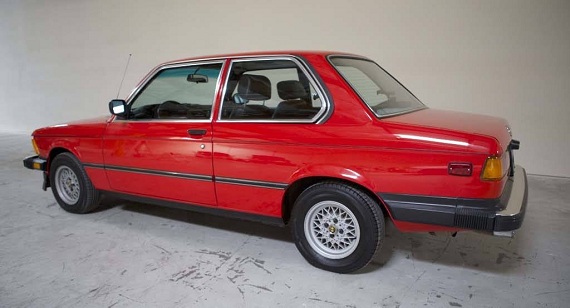 Year: 1982
Model: 320is
Engine: 2.0 liter inline-4
Transmission: 5-speed manual
Mileage: 36,941 mi
Price: $18,500 Buy It Now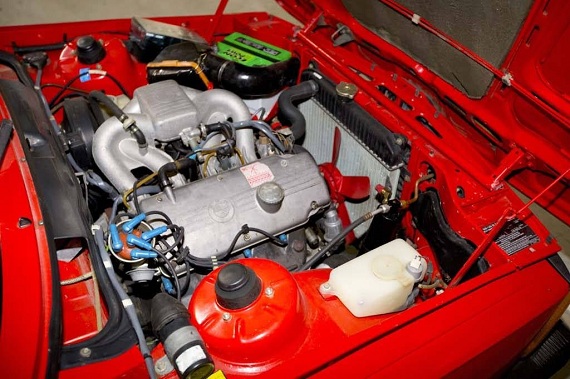 This is a real and genuine 320-IS. It has all the options it should have; Front Air Damn, Fog Lights, Recaro Sport Seats, Sport 3 Spoke Steering Wheel, Sport Suspension, Manual 5-Speed Transmission, AM-FM Cassette Radio. It still smells new inside.It's all original throughout; the exterior, the interior, the engine compartment, the trunk compartment, everything. The ash trays have never been used. Everything works just as it should, and the air conditioning blows cold. There is no evidence of any paint work ever having been done on this vehicle anywhere. It still has the original stampings on the glass from Germany. It has the original deluxe tool kit with all of the original tools and the original light bulbs in the tool kit.This car truly belongs in a museum, it's that beautiful! It comes with the original manuals with mileage and date stamps on the service booklet. IT HAS 36,941 GUARANTEED ACTUAL MILES. As the saying goes: "There are many people that can restore a car, but they are only original once." We welcome your most thorough inspection and the opportunity to show you this vehicle in person. Buyer's from out of the area are welcome to have a professional inspection service of their choice to inspect the vehicle. Trade-ins are welcome. We will gladly assist with any transportation needs for out of the area buyers at our wholesale dealer rates.

ABOUT THE SELLERS: My wife and I were in the New Car Dealership business for 30 Years. Several years ago we exited the business and now the two of us search the country for unique low mileage vehicles. We go through the vehicles that we offer from front to rear, top to bottom. Every vehicle that we offer has been inspected and the maintenance performed. We are meticulous in our offerings and welcome your inspection prior to purchase. We do not have a lot like a traditional dealer that is open to the public, but merely offer our cars by appointment, one at a time. Thank you for looking.

We welcome your telephone inquires to: (714) 240-8003

Taxes and Fees: California buyer's are subject to sales tax, smog fees of $50.00 plus $8.25 for smog certificate when applicable, documentary preparation fee of $65.00 in addition to the purchase price. Out of State buyer's are only subject to the documentary preparation fee of $65.00 plus the purchase price when the vehicle is shipped out of state by a licensed carrier. Thank you for looking and we hope that you have a great day!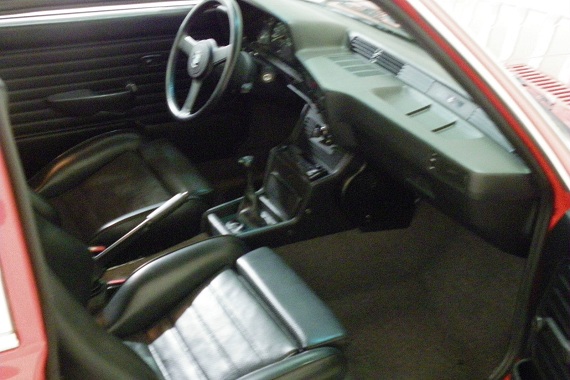 For the right person, I can actually see the price being justified – for example, get a not-so-pristine E21 and try to rebuild it to this condition and see if you come out a) sane and b) having saved any money. My guess is that it's not likely you would on either count. But it is admittedly a very, very small market for a low mileage E21 like this right now, unlike the E30 market where this car would be gone in an instant. Perhaps the day will come when we'll reminisce that these cars were a steal at this price – but today we're not quite there yet. Still, it's impressive to see what is a pristine example of a neat car come up for sale, and I'm sure clean 320is owners are really hoping the seller gets what they're asking.
-Carter