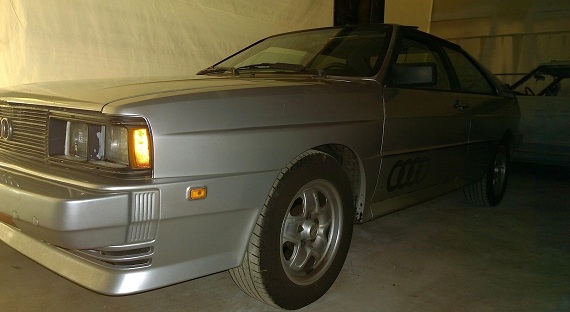 The Quattro remains one of the few attainable halo vehicles from the 1980s. Consider the others; BMW M1s are on the verge of being million dollar cars while most of the rest of the M line appreciates rapidly. For Mercedes-Benz, there were no real "Halo" models for the 1980s in the U.S., but clean and original examples of their flagship models or indeed some of the rare AMG pieces are big business. Porsche has several, with the 930 and good examples of just about every other rear engined example rapidly increasing in value. What's left? The Quattro should certainly be considered amongst those cars, for one. As a revolutionary piece of engineering, the Quattro firmly placed Audi on the map as a serious contender in the European and North American markets. The were legendary even before they officially raced, as one of the stage cars notoriously outpaced all of the race cars in its first unofficial appearance at a rally. The rest set the stage for the legend; the Quattro amassed 23 WRC victories and two World Championship titles before Audi moved towards road racing with the demise of Group B. Today, despite the top-tier reputation and recognition that it finally deserves, the Quattro remains an affordable option for classic German motoring: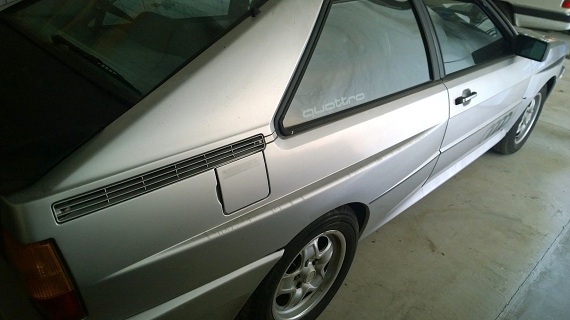 Year: 1983
Model: Quattro
Engine: 2.1 liter turbocharged inline-5
Transmission: 5-speed manual
Mileage: 130,000 mi
Price: Reserve Auction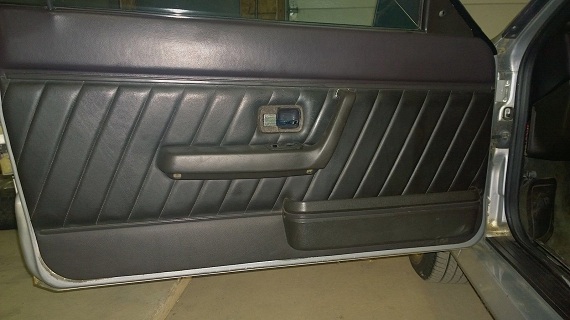 1983 Audi Quattro Coupe. Very Rare Rallye Car. Just about to hit 130K miles. Runs strong. 034 Electronic fuel injection and modified cpu. Much better reliability. Cone Air intake Filter. Rebuilt Head 3 years ago. Factory heated seats. Zermatt Silver with Brown Leather. Most of the clear has peeled off and other than a few dings its very straight. previous owner resprayed the rear and front bumpers as well as the hood and fenders. not the best job as the front of the hood has peeled of already. Montana and washington car. only surface rust. no holes or cancer. perfect restoration project as I was hoping to do. I am out of space and time to finish the car. It runs and drives and has been on a couple road trips. I noticed a radiator leak, so I removed it and am having it rebuilt and them back in. Tires are near new. Original Fuchs forged alloy wheels in super condition. Car needs transmission and motor mounts and also center shaft bearing. otherwise its rock solid. The car is unmolested without any mods original headlights, bumpers, etc.

On Aug-05-14 at 17:05:12 PDT, seller added the following information:

034 silicon upper and lower radiator hoses. stainless fuel lines with fuel rail. fuel pressure regular and gauge as well.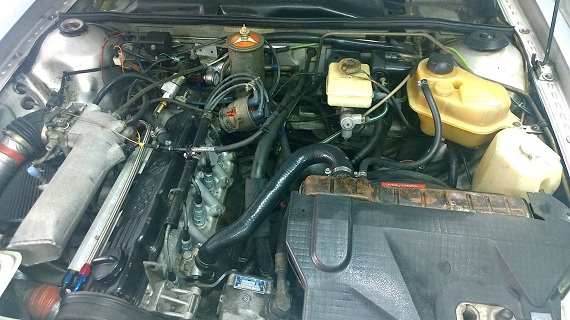 We've seen quite a few rare Audis pop up from this seller; unlike previous examples, it appears that he didn't have his hand at modifying this one. That's a big plus for a future owner, who gets to build the car as they desire or just return it to stock condition. The build sticker reveals that the car is paint code L97A, Diamond Silver – not Zermatt as described, so you'll want to make sure you get the paint right if you're planning a restoration. Otherwise, there are some nice things to see – the Fuchs wheels chief amongst those. The engine modifications are fairly limited though they'll take some work to undo if you want a stock car; likewise, inside the dash is cracked and as we've seen from this seller he has a hard time taking overall photos of the car. Presuming, as is claimed, there is nothing beyond some minor surface rust, this could represent a solid base to build a modified 20V version or rebuild the car to stock. Were it mine, I'd swap a Coupe GT/4000 Quattro dashboard in, pop in a 20V and respray the exterior to clean it up and make it a good driver. What would you do?
-Carter