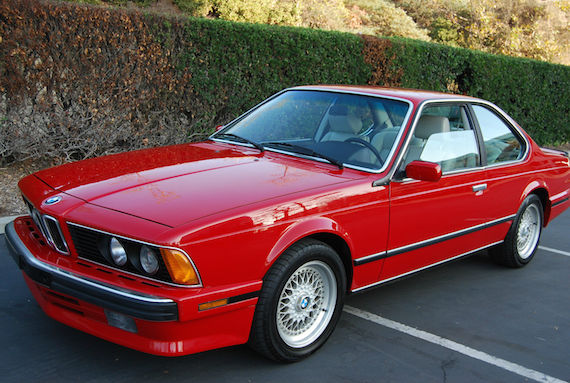 All of us here at GCFSB sit around and ponder what the next car will be to ride the wave of appreciation. One car I've had my eye on for quite some time is the BMW E24 M6. Offered for only two years in the US market, it's rather surprising that this car's smaller brother, the E30 M3, is fetching greater sums in the market currently. Perhaps it was because the M3's racing career was a bit more visible or the compact package is a bit more attractive for those wanting something a bit more nimble. However, setting eyes on this Zinnoberot 1988 M6 does nothing to quell my apetite for owning one of these graceful coupes someday. Coming from the year right before the E24 said goodbye, this is the original 6er in its ultimate form.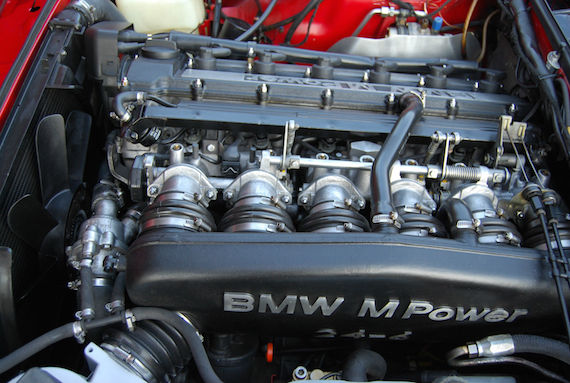 Year: 1988
Model: M6
Engine: 3.5 liter inline-6
Transmission: 5-speed manual
Mileage: 105,063 mi
Price: No reserve auction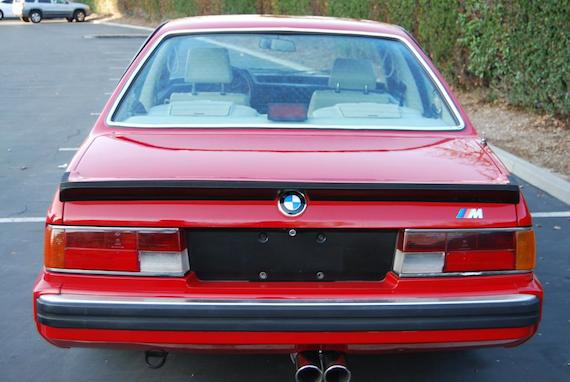 1988 BMW M6 zinnoberrot (RED) on oatmeal with 17″ OEM BBS wheels. Exterior is in great shape making me think it may have been painted at some point but I maybe wrong. Interior is in great shape with almost no flaws, dash looks great with minimum flaws, I do have the original radio and front side kick panel speakers. New radiator reservoir, recently serviced. Engine and transmission are performing like they should and there are no known noises
Sunroof works great with an exception of a small tear about 3/4 of and inch in the headliner. Carpet looks great. Odometer works great. All lights work great. Still has the ORIGINAL UNUSED factory spare and ORIGINAL windshield.

Other notes regarding the Auction: If you have a history of retracting bids, don't bother bidding. If you have zero feedback, you'll need to contact me and convince me that you're serious. All initial communication will be through eBay. All questions and answers about specific issues with the car will be posted for all to see. Do not bother trying to do a deal outside of eBay. I am not advertising this car anywhere else, but I do reserve the right to end the auction early, but only according to eBay rules, so please familiarize yourself with the rules, and ask questions if you want clarification. The car is sold as-is.

I have tried to represent the car fairly and accurately, but there are likely to be minor flaws that have slipped my mind. Remember, this is a 27 year old car. Please do whatever you need to do to satisfy yourself that you know what you are bidding on. I will answer all questions quickly and thoroughly. BEFORE the auction ends I encourage you to see and drive the car for yourself, or have a representative do so. There will be no inspection after the sale and I will go by eBay contract and rules to collect the money I sincerely want you to be satisfied with your purchase. If you want more pics, I'll be glad to provide. A deposit of $500.00 is due at the end of the auction.

Transportation:
I will be happy to work with you on timing of shipping and work with you transportation to arrange a pick up, shipping is buyer's responsibility.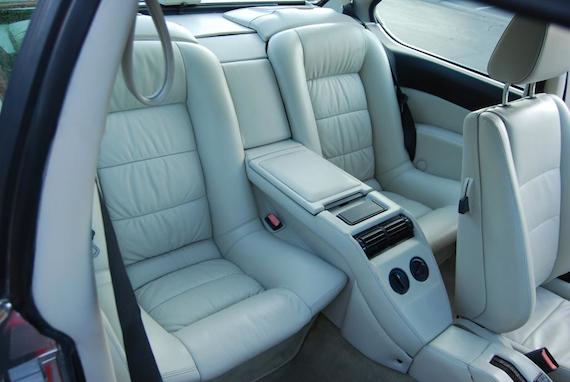 This M6 looks nice on the surface, but it appears this car may have been repainted and reupholstered at some point down the line, as things look just a little too good for its age. Also, the "M" badge on the trunk raises some questions when it should be an "M6" badge. It's minor details like these which throw potential buyers off and make one wonder if there's anything major lurking beneath. At no reserve, I'll be watching this closely to see where it winds up because even with the above mentioned flaws, I'd love to call this one my own. Like the R107 SL and Audi RS2, this car is in my personal top ten list.
-Paul