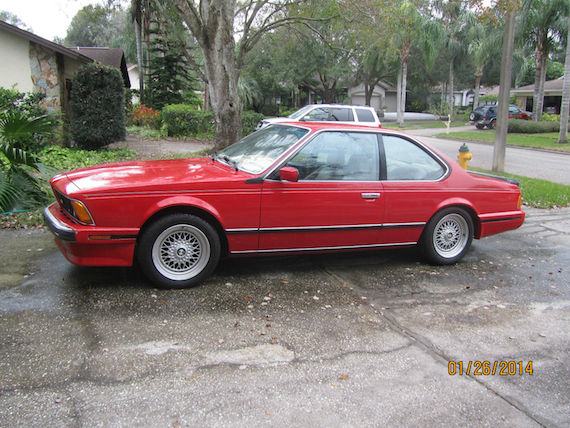 As the E28 M5 continues to make lists for hidden gems and affordable future classics, the E24 M6 sits in the corner with the same running gear, a sportier shape, and a scowl because no one pays any attention to it. It's like the girls at the middle school dance all chose the tough guys who dressed up in suits, while the slick blonde preppy in the cable-knit sweater gets no love. While they may not be proclaimed the next great ///M investment, they still represent a great performance bargain. This M6 scores two out of three on the interior/exterior/engine bay test, looking great in red and presenting a sumptuous tan leather interior with just a single bolster detraction. The downside is the engine bay, which is pretty filthy. A pressure washer and some long-handled toothbrushes might be able to help that out, and hopefully the low 107k miles means in the inside of the engine looks a heck of a lot better than the outside.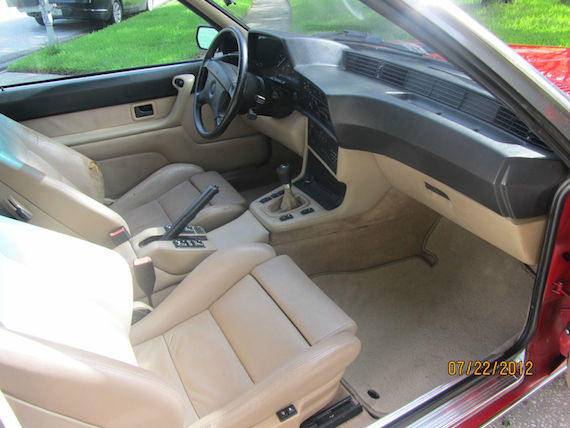 Year: 1988
Model: M6
Engine: 3.5 liter inline-6
Transmission: 5-speed manual
Mileage: 106,812 mi
Price: $12,000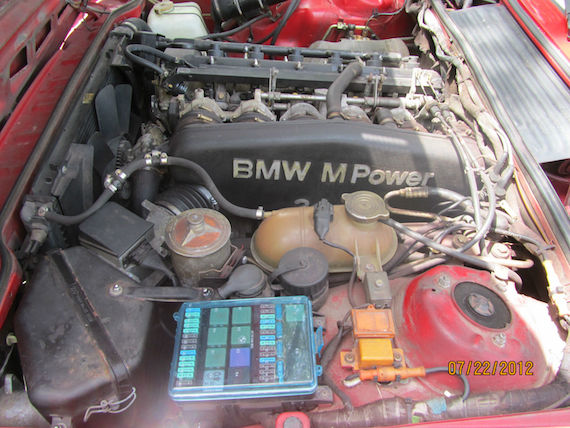 One of 300 Produced in 1988, only 1,767 examples of the BMW M6 were released in North America between 1983 and 1989, and its value has steadily increased in recent years due to the collectability of this car. Road and Track Magazine named this model as one of the fastest vehicles in America back in 1987, and the popularity has only grown as collectors have taken a larger interest. With 0 to 60 times just over 6 seconds and a truly luxurious refinement throughout, there is very little not to like. The engine and 5 speed transmission are very smooth in this one. The brakes and air conditioning need some work but a small investment will produce a great collectible. Overall, this 1988 BMW M6 Coupe is an impressive sports car that's available at a great price.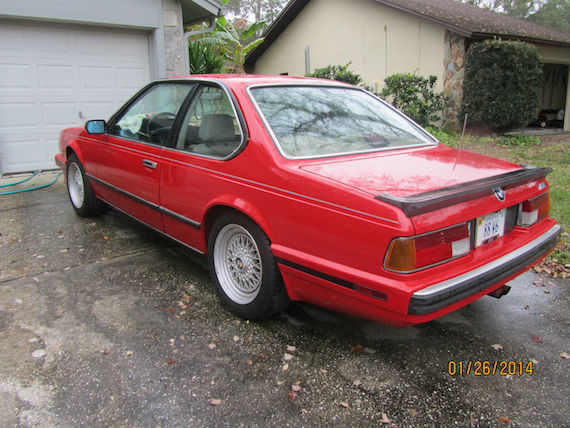 With only one sentence describing any condition of this actual example, and vaguely alluding to some needed work, there will need to be a lot more digging before this purchase is made. If a PPI goes well though, $12k is a great deal for any clean car with a ~100k-mile S38, and the seller is probably right that a small investment will produce a great collectible. Until it needs a huge investment, that is.
-NR