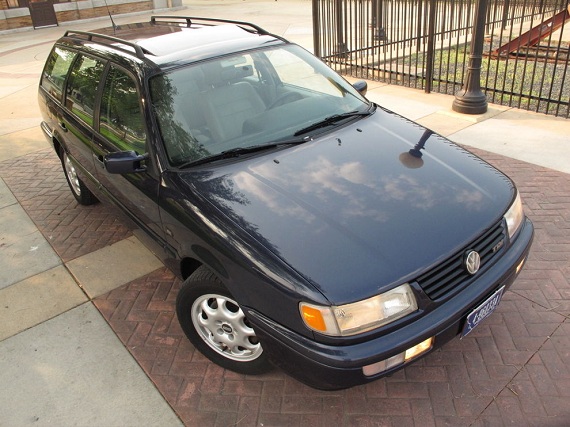 Yesterday, the blog Daily Turismo wrote up a 2003 Volkswagen Passat W8 Variant 6-speed, the very car I wrote up about 10 months ago here. In looking back at my original article, I suggested that at under $8,000 I'd be interested, but that part of that interest was going to be setting aside enough money to do a TDI motor swap when the inevitable problems popped up with the W8 mill. I find the idea of a performance oriented chassis with a fuel-sipping TDi swap intriguing; the exterior of the W8 just looks that little bit better than the normal Passat with a few small details that make a big difference, but the complexity and inability to use the power of the engine means day-to-day, and for the long run, the TDi would probably be a better engine choice for me. I'm not alone in thinking this, apparently – though the VR6 isn't known as being as finicky as the W8, here's a 1995 Passat GLX VR6 Variant that's undergone the swap I propose: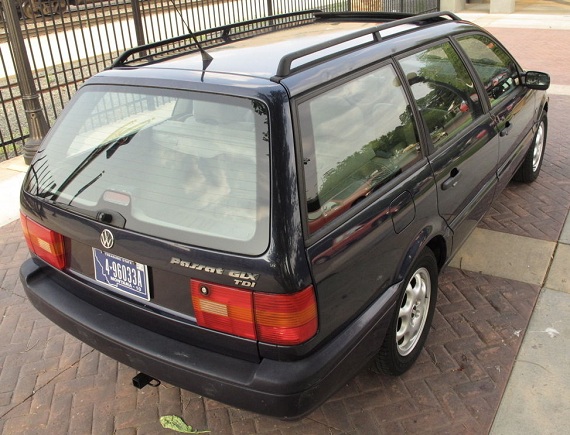 Year: 1995
Model: Passat GLX Variant
Engine: 1.9 liter turbocharged inline-4
Transmission: 5-speed manual
Mileage: 127,000 mi
Price: Reserve Auction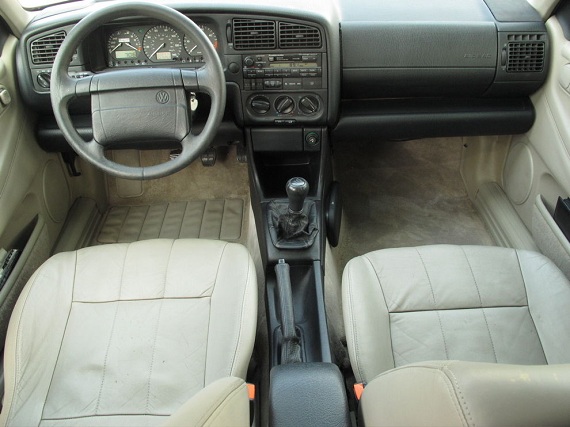 1995 Volkswagen Passat Wagon GLX/TDI

1.9 TDI, 5 speed, leather interior with heated seats, MFA (multi-function indicator – states MPG, oil temp, outside temp, average speed…), large brakes with ABS, factory fog lights, power windows, locks, mirrors, cold A/C.

This Passat was professionally converted from a VR6 gas to a TDI diesel by an ASE Certified Master Auto Technician and "trusted TDI mechanic" per TDIClub.com. He has completed over 20 conversions of this type. The car has 127k miles (the current dash cluster is from a 1997 which shows 112k miles). The 1Z TDI engine and correct CTN 5 speed transmission are from a 97 Passat TDI sedan with 150k miles. The Passat is now titled in my name as a diesel.

New timing belt kit
Intake manifold cleaned
Injector pump resealed and timing adjusted
All belts, filters, and fluids replaced with correct VW fluids
New front and rear brakes with new rotors
New rear shocks
New front control arm bushings
Newer drive axles
New wastegate valve (N75 valve)
New VW battery
Trailer hitch and trailer wiring

The interior is in good condition – clean (except for 1 small stain on the rear carpet) and no rips . The exterior is in good condition – NO rust and the paint shines, there are a few small scratches which are pictured. The clearcoat has peeled in places on the roof and rear bumper, pictured. This B4V runs excellent, smooth and quiet. Everything works as it should.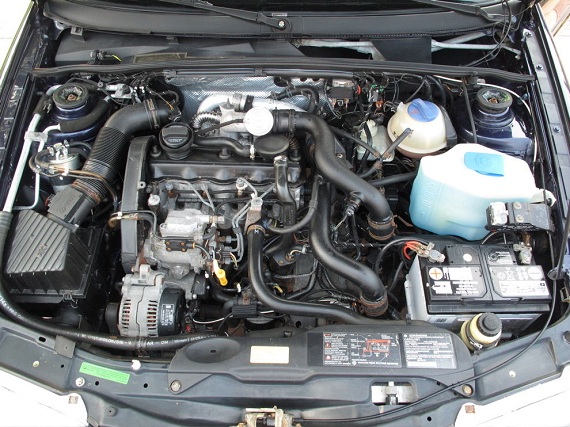 While the B4 isn't the most popular 90's Volkswagen, this is a sharp looking example of a classic design. I love the VR6 details like the BBS wheels, and this example looks much cleaner than the standard B4 is these days. The color combination is good, the engine swap looks very well done and sorted, and aside from some minor wear this is about as tidy as a 90s VW gets. I love the execution; I'm not sure how long the current 02 Passat that I have will remain in the fleet, but were something to happen to the 1.8 down the road I think I'd probably look hard at doing this swap. Bidding on real TDI variants is generally high even with double the miles of this example, so I'd expect the reserve is set surprisingly high – but I don't think I've seen a nicer condition swap like this before, so if any car justifies it this one might.
-Carter