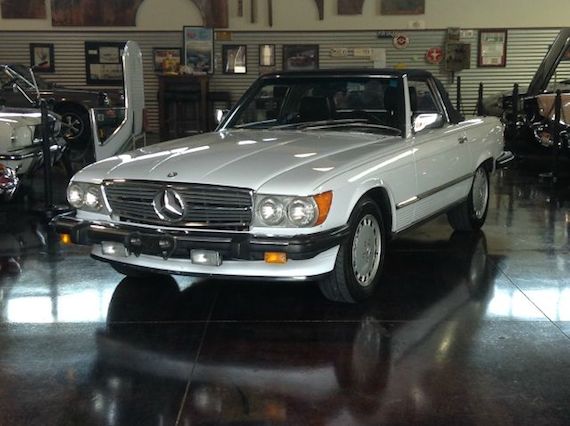 "They don't make 'em like they used to." How many times do we hear this in passing? Perhaps in this age of instant communication and mass produced goods, it rings more true than ever. For the most part, new cars are more reliable and offer technology one could have only dreamed of a scant ten years ago. For some, new cars have lost a bit of that special feeling that came with design driven by passion rather than committee and accountant. Step into a car today and even the most extravagant models will have some parts from a central supplier or share switchgear with lesser models in the parent company portfolio.
This nicely presented 560SL comes to us from our friends at Sun Valley Auto Club in Idaho and is a stunning example of one of the most iconic Mercedes designs of the last few decades.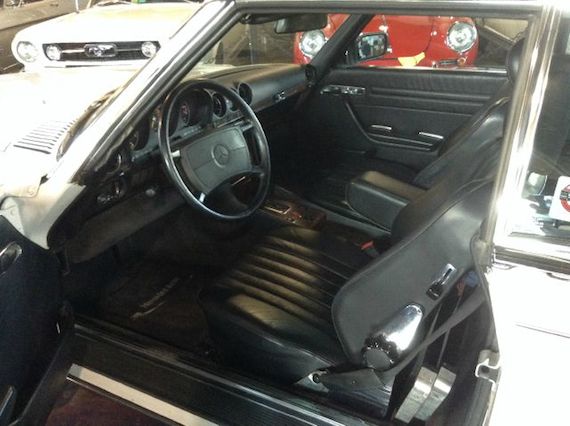 Year: 1988
Model: 560SL
Engine: 5.6 liter V8
Transmission: 4-speed automatic
Mileage: 71,452 mi
Price: $17,995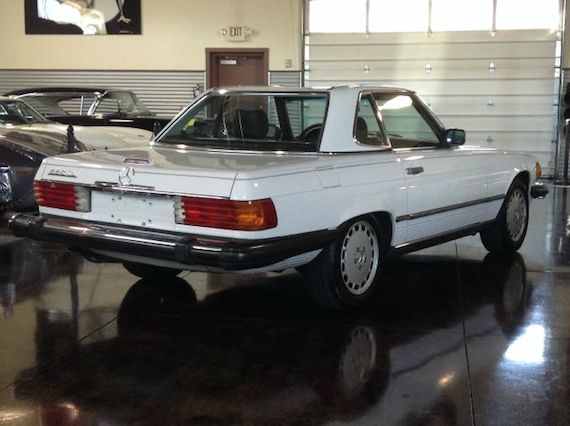 This is an immaculate example of a 1988 Mercedes Benz 560 SL. 71,452 actual miles. Attractive black interior and white exterior color combo. Original paint and very straight, clean body. Tires have good tread life and the wheels are stock from factory. Car appears to have been always garaged and driven in good weather. No rock chips. All body gaps are straight and show no sign of dis-alignment. All the lights function properly. A removable hard top roof comes in addition to the factory soft top. The soft top shows no signs of wear. Stitching is complete and the rubber windows are without flaw. The soft top can be raised and lowered by one person and the mechanical action feels brand new.

The interior is in excellent condition. Seat bolsters and padding feels factory new in both seats. Neither have collapsed. The rich black leather is supple. It is hard to find any signs of wear. An upgraded sound system has replaced the factory system. Allowing for CD capability. The engine starts quickly upon turning the key and no warning lights appear on the dash. Engine sings and despite its age, is very powerful. No exhaust leaks or questionable sounds. Steering feels tight and direct. This car is a one owner. Original manuals, window sticker, two ignition and two roof keys are provided. This roadster commands respect in the office parking lot and delivers romance on a spirited drive. For answers to your questions call Shep at 208 721 1975. Dont forget to view a video walk around.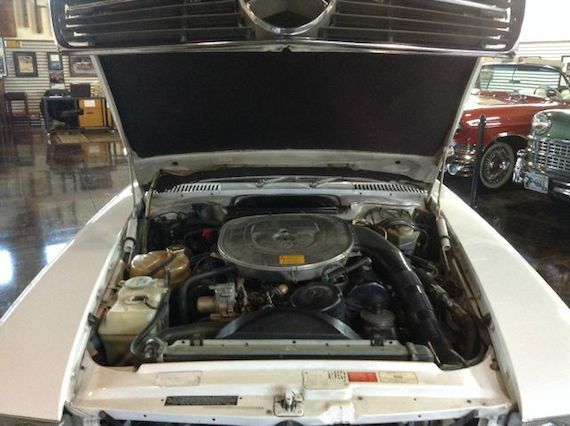 The asking price here is on the mark for a late model R107 in good shape that was driven. Versus a museum quality example, a 560SL like this is the one I would rather own. The car has been properly run in but looks just as fresh as when it was new. These roadsters have the potential of being the next air-cooled 911 or BMW E30, as prices have started to rise in the last few years. Those seeking a classic looking, drop top roadster with a bit of modern convenience will certainly see the appeal in these machines and no doubt, in a few years time, these may very well begin to trend towards values akin to even older SL generations.
-Paul