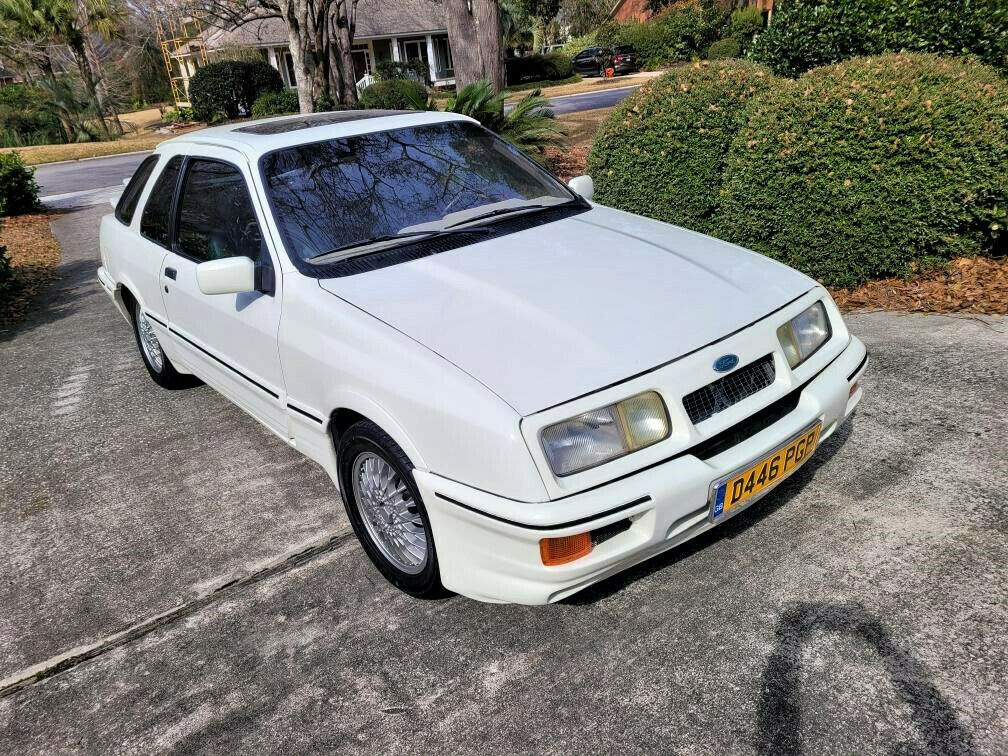 This Merkur sold for $4,350.
As enthusiasts, oddly we often lament new cars. Undoubtedly, newer models turn better, stop better and accelerate faster than most of the cars that they replace. They return better fuel economy, have more gears, and are generally more reliable. In a crash, they'll save your life and some will even call the police for you. Impressive? Sure, without a doubt. But if I had a nickle for every time I heard how some enthusiast would rather have a brand new example of a car from their youth, I'd be a rich man. I've heard it from all sources; desire for a bullet-proof reliable new W126 S-Class, longing for a return of the real Quattro with locking differentials, dreams of finding a new E30 M3 or 3.2 Carrera. But if you're a bit different, perhaps you're one of the devoted Merkur fans.
Now, I know what you're saying. Merkurs are Fords, and Fords are American. How about this – Ford Europe's headquarters is in Cologne, Germany. And they produce a fair amount of cars in Germany even today. Since we consider the Volkswagens built in Chattanooga and Westmoreland, the BMWs built in Spartanburg, and the Mercedes-Benz models bolted together in Alabama, I think we can deviate for a moment into a hot Ford.
Audi and SAAB helped to mainstream turbocharging, and by the 1980s it was almost expected in performance circles. That culminated in a wave of ever increasing performance hot hatchbacks that completely changed our perception of speed. As newer, faster models emerged, the technology increasingly filtered its way into lower-spec models until the results of all of the turbocharging basically were acknowledged to be wrecking the world's environment. I call it 'Trickle-down Turbonomics'. The result? Ford launched a series of turbocharged hatchbacks and sedans in the 80s, including the Fiesta RS, the Mustang SVO, the turbocharged Thunderbird, and this car – the XR4Ti, the US version of the Ford Sierra.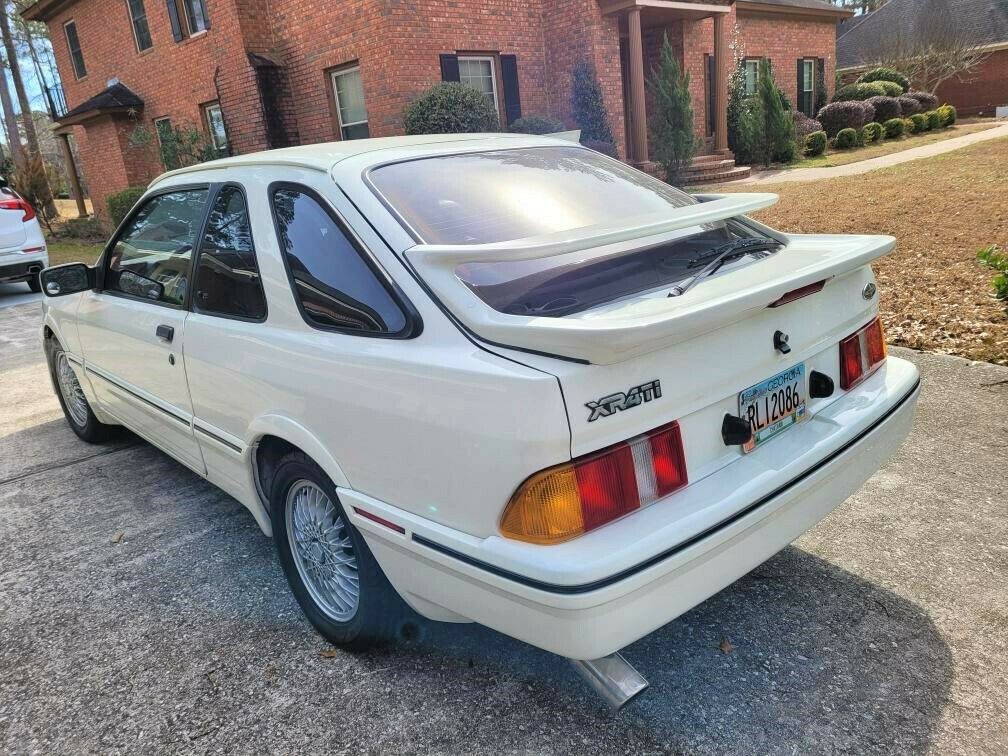 Year: 1988
Model: Merkur XR4Ti
VIN: WF1BT80W6JM603377
Engine: 2.3 liter turbocharged inline-4
Transmission: 3-speed automatic
Mileage: 91,000 mi
Location: Savannah, Georgia
Price: Reserve Auction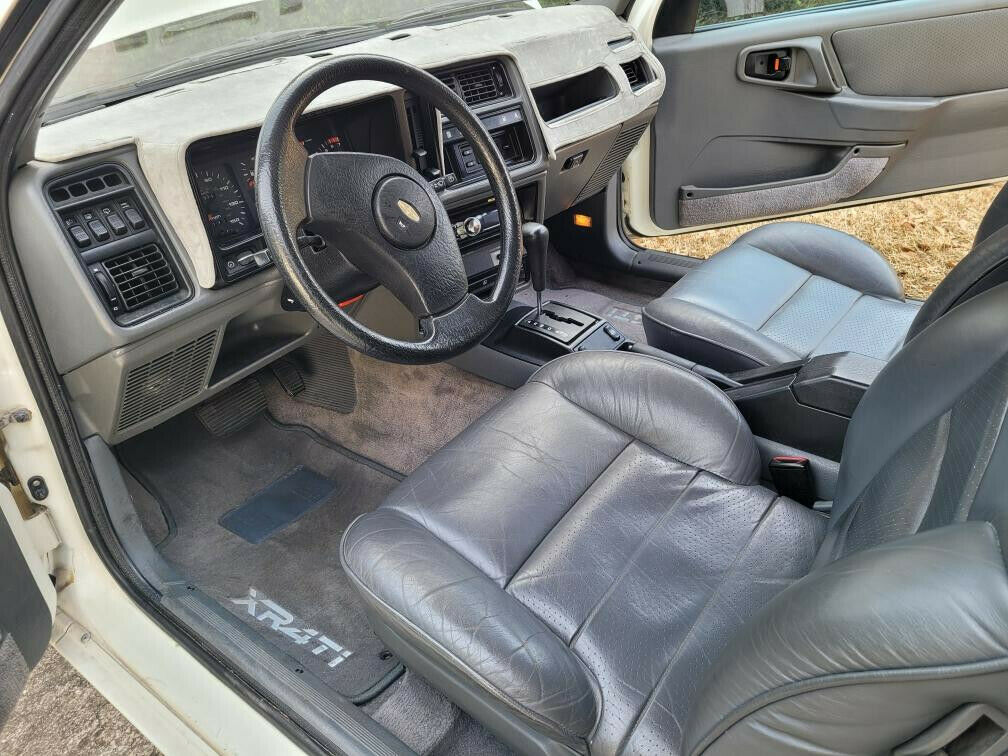 Other Makes. This is a very clean 1988 Merkur XR4Ti, it spent most of its life in AZ, I purchased it from a film company in CA who had used it in a Jim Rome Valvoline commercial. I had the driver's side reupholstered, mounted a Sierra Cosworth aftermarket splitter and bumper that I had ordered from the UK, recently had the brakes and motor mounts replaced. After I had it shipped in from California, we found some rust in the floor boards behind the wheel wells which I had cleaned up and plate welded in (photo). The paint is original. It starts and runs well, I drive it every week to church just to keep everything moving and lubricated. A couple of things that I have noticed; the AC fan only works in position "3′, there is some vibration in the wheel when the car is idling in Drive (not evident in Park) and there is a slight engine oil leak. Other than that it has been well taken care of by the previous owners. A sub woofer sound system and Shop Manual are included. Any questions just contact me.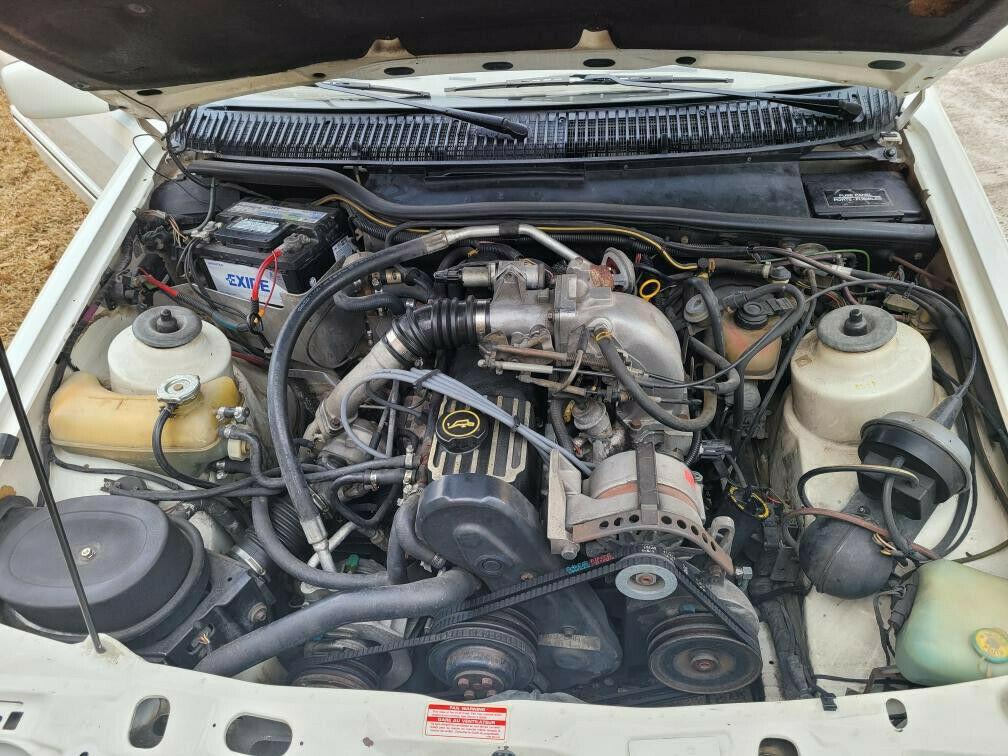 If you said to me 'would you rather have…', most German models would take the lead over a Merkur. But I really do like to see them, they're really neat cars, and they were stout performers in the day. This one has some Sierra modifications and it's an automatic, but the condition is otherwise pretty 'wow'. I'm not sure if a manual swap is possible on these, but that would really transform the package – and it's worth remembering that the automatic had a fair bit less horsepower. As it is, it's sitting quite cheaply well under $5k with the reserve unmet. While I personally wouldn't shell out a lot for an automatic model, I also understand the appeal in having something quite different than the norm.
-Carter