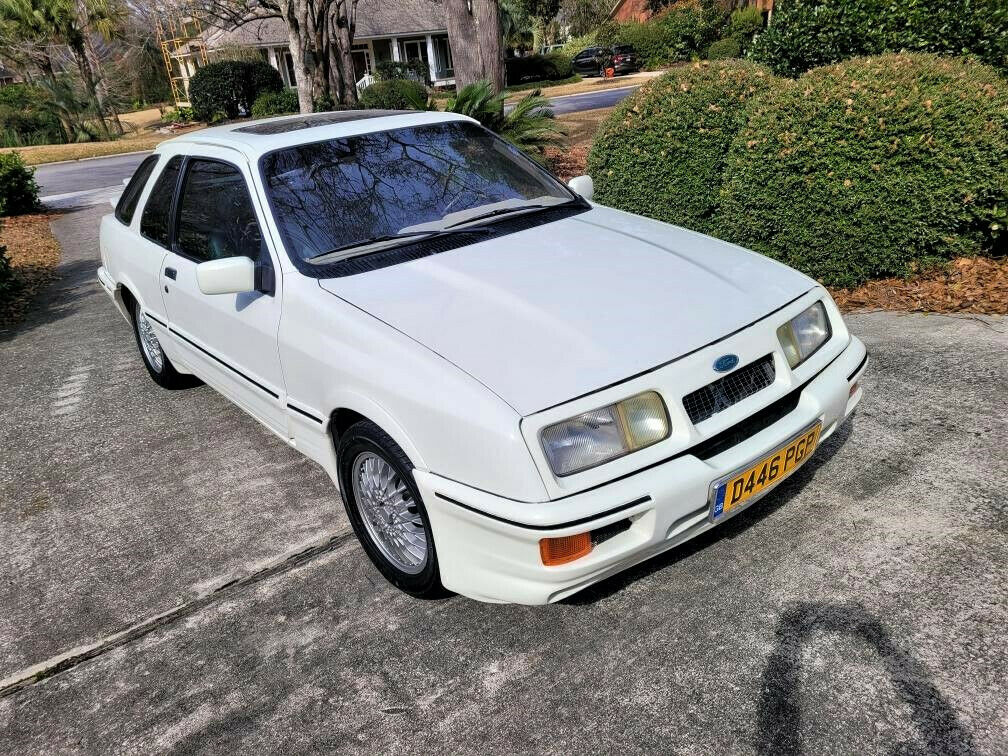 This Merkur sold for $4,350.
As enthusiasts, oddly we often lament new cars. Undoubtedly, newer models turn better, stop better and accelerate faster than most of the cars that they replace. They return better fuel economy, have more gears, and are generally more reliable. In a crash, they'll save your life and some will even call the police for you. Impressive? Sure, without a doubt. But if I had a nickle for every time I heard how some enthusiast would rather have a brand new example of a car from their youth, I'd be a rich man. I've heard it from all sources; desire for a bullet-proof reliable new W126 S-Class, longing for a return of the real Quattro with locking differentials, dreams of finding a new E30 M3 or 3.2 Carrera. But if you're a bit different, perhaps you're one of the devoted Merkur fans.
Now, I know what you're saying. Merkurs are Fords, and Fords are American. How about this – Ford Europe's headquarters is in Cologne, Germany. And they produce a fair amount of cars in Germany even today. Since we consider the Volkswagens built in Chattanooga and Westmoreland, the BMWs built in Spartanburg, and the Mercedes-Benz models bolted together in Alabama, I think we can deviate for a moment into a hot Ford.
Audi and SAAB helped to mainstream turbocharging, and by the 1980s it was almost expected in performance circles. That culminated in a wave of ever increasing performance hot hatchbacks that completely changed our perception of speed. As newer, faster models emerged, the technology increasingly filtered its way into lower-spec models until the results of all of the turbocharging basically were acknowledged to be wrecking the world's environment. I call it 'Trickle-down Turbonomics'. The result? Ford launched a series of turbocharged hatchbacks and sedans in the 80s, including the Fiesta RS, the Mustang SVO, the turbocharged Thunderbird, and this car – the XR4Ti, the US version of the Ford Sierra.
8 Comments