It seems there's always more decent examples of the Volkswagen Corrado on hand at any one time than its predecessor, the Scirocco. While other markets are enjoying access to the third generation Scirocco, it has been over twenty years since a Scirocco last sat in a Volkswagen showroom. That's a shame, because while this Giugiaro designed sports coupe built at Karmann's factory in Osnabrück might have not been the most powerful sport compact out there, it was capable, practical and provided a bit more flash for the owner than on the Golf which it was based.
This late production Scirocco for sale about 60 miles due north of Cologne, Germany has the Scala trim package and (German) celebrity owner history.
Year: 1988
Model: Scirocco Scala
Engine: 1.8 inline four
Transmission: 5-speed manual
Mileage: 119,000 km (~ 73,900 mi)
Price: €4,990 (~ $6,640 USD)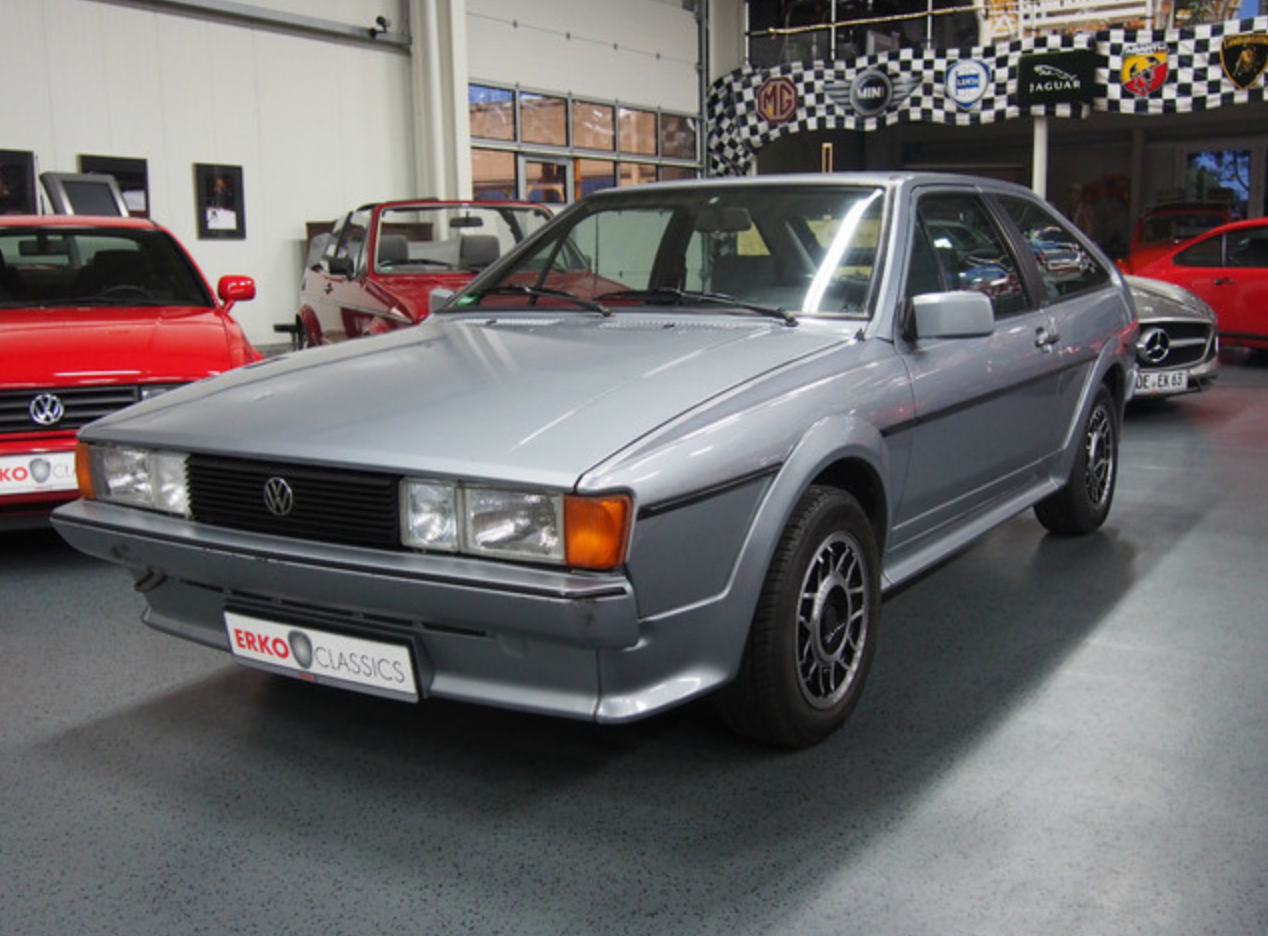 Here we offer you on behalf of customers is a very nice Scirocco II. The car is well maintained and in excellent mechanical condition. The wheels and suspension have been recently restored (VW Classic). Owner of this VW is Norbert Heisterhamp (actor/racer/vintage collectors), known from Alles Atze, Tatort, Seven Dwarfs, etc.!
Most folks in the US probably have never heard of Norbert Heisterhamp, star of a comedy program in Germany. Every time a lesser known celebrity is associated with a car that's for sale, I can't help but think of Jon Voight's infamous Chrysler LeBaron. For the condition and mileage, this Scirocco is priced at the high end of the range. For those interested in from US, another few grand would of course have to be added to deal to account for shipping and importation costs. But for the serious enthusiast, it may be a small price to pay for the penultimate version of the original Scirocco.
-Paul