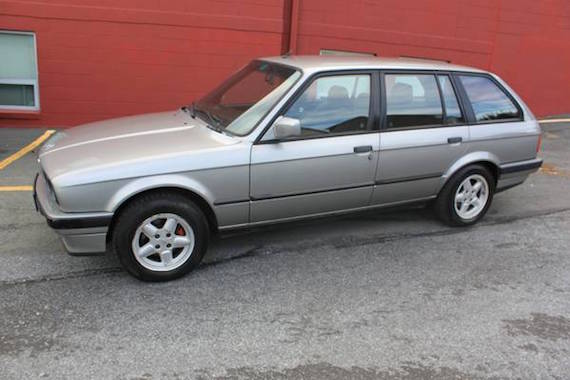 I was driving to San Francisco on the picturesque I-280 last week in my E28, and came upon a nice E30 325i touring. I'm sure it was easily overlooked by the rest of the drivers on the road, but I approached it excitedly, wondering what enthusiast was driving this rare (to us) longroof. The middle-aged woman driving was unassuming, but she got major points in my book for car choice whether she knew it or not. The E30 Touring is becoming much more common as the 25-year block is lifted, and we're all better for it. They're attractive and utilitarian cars that lift the mean coolness of roads everywhere. Today's is a simple 318i and mileage isn't listed, but the AC Schnitzer wheels are a nice touch and overall it appears very clean. The lister has a host of E30 wagons in pictures, meaning you're buying them from someone who realizes how cool having one of these in the US is. The flipside is that he also knows how much people have paid for them recently, and is charging over twice what a non-Touring 318i would cost.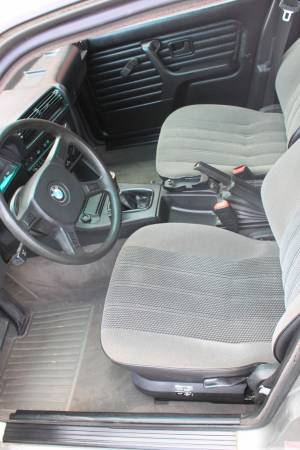 Year: 1989
Model: 318i Touring
Engine: 1.8 liter inline-4
Transmission: 5-speed manual
Mileage: N/A
Price: $12,900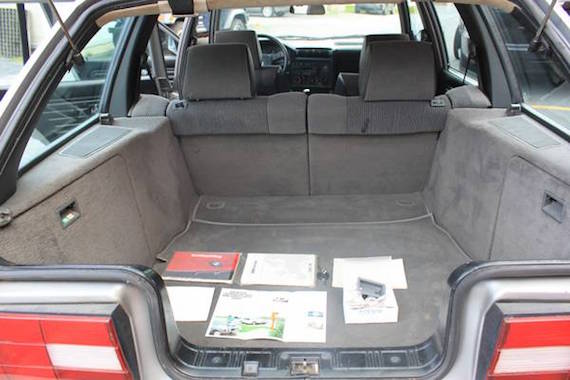 This 1989 318i touring is very clean in most every aspect. Its original lachssilber paint has just been detailed and looks to be in excellent condition. The interior is near perfect, save for a dime sized hole in the rear seat bottom, and the dash is crack free. This car is from the Netherlands and was garaged by its previous owner. It is a rare non-sunroof / no power steering car, making for a lightweight and well-balanced driver with very sharp and predictable handling. The car has a fresh change of Royal Purple and a brand new Sachs clutch. Don't miss this opportunity to acquire a no-frills wagon!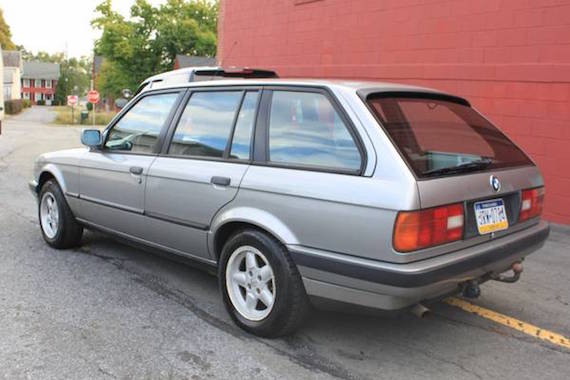 More commonly imported now, the prices on these wagons should drop considerably soon. Apparently weren't not there yet, however, and I bet this guy will get at least $10k for his efforts. If the mileage is high, I'd join the E30 swapping frenzy and turn this from a base-model Touring into a kickass and unique wagon. It doesn't take much to make these cars look even cooler than they already do, and this 318i looks like a great blank slate.
-NR