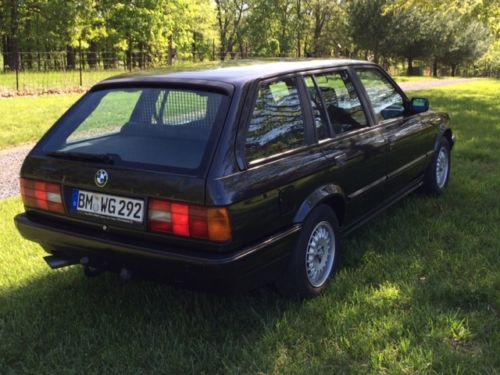 Hot on the heels of wagon week, we have another great little E30 Touring that was brought to Virginia from Germany (probably by an armed services member) a while back. In addition to the great looks of the original 3-series longroof, you get a dog cage, buttons in German, and that 80s cloth interior that reminds me so much of my childhood. Bidding is hot but significantly lower than most clean E30s out there as I write this. It seems like the allure and rarity of these wagons is starting to wane, bringing them to a much wider audience and taking them back to their original status as an entertaining, useful, and affordable daily driver.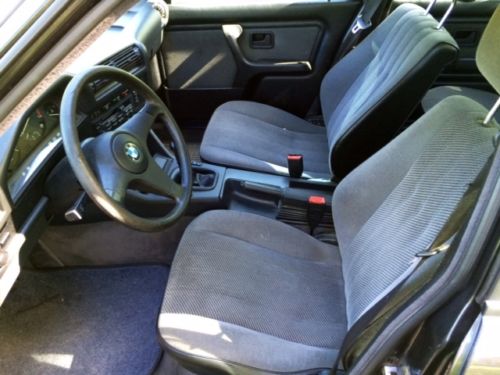 Year: 1989
Model: 320i Touring
Engine: 2.0 liter inline-6
Transmission: 5-speed manual
Mileage: 178,112 mi
Price: Reserve auction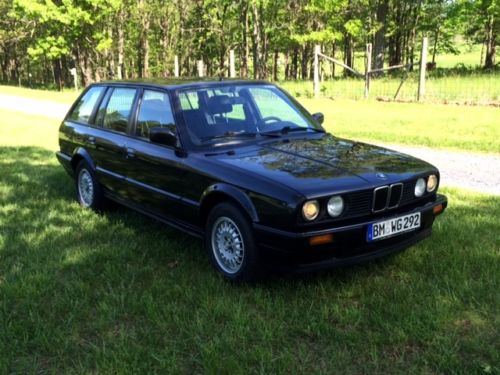 1989 BMW 320i Touring, Diamondswartz/Grey, 178k, 5spd, 6cyl, 2 owners, 2 keys, books, service records, 100 % stock, Virginia title, excellent condition, 703-509-4727

The Good:

Orginal Paint (excellent cond)

Virtually Rust Free

Service Records (incl. timing belt)

No curb rash on wheels

No cracks in dash

AC/Fan works

2 Owners

2 Keys + Books

Orginal Tools

100% stock

Virginia Title

The Bad:

Headliner needs attention

Original Radio not functioning (BMW code issue?)

Small dent (rear quarter) – see pic

Small dent (rear hatch) – see pic

Contact @ 703-509-4727

**Seller has the right to end the auction early as the car is also listed locally for sale**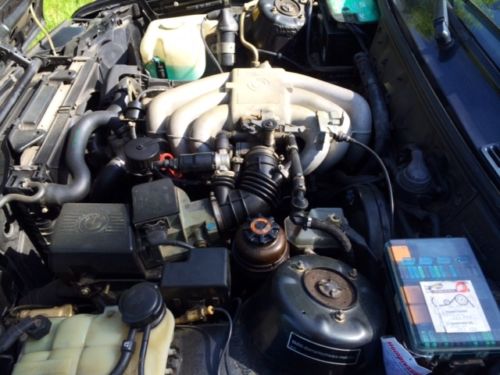 This is the type of E30 that is all too quickly and disappearing, and I'm not referring to its rear configuration. It's clean, loved, unmodified, and looks like it will go for a reasonable price. The higher mileage and/or tiny 2.0-liter inline-6 might be creating a ceiling, but getting a nicely cared-for E30 under $6k seems like a great throwback.
-NR