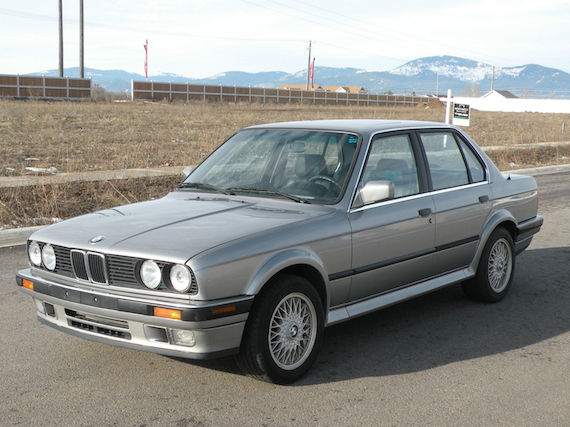 It's winters like these when I don't miss living in New England. We've seen a little bit of snow here in the Mid Atlantic, but generally this winter has been bearable for someone like myself used to dealing with worse precipitation. Of course every time the white stuff begins to fall my mind wanders towards the thought of a vehicle with power routed to all four wheels. While my MINI Cooper S with its 6-speed manual is much more capable in the snow than my last car, a rear-drive Mercedes-Benz C-class, it's still not the greatest in the snow, mainly due to the low ground clearance. I always thought it would have been cool if MINI offered all-wheel drive on the Cooper S with about a half-inch more ground clearance. I don't need a full on crossover to do my bidding. Just a few mods would be good enough for me.
This E30 BMW 325ix got the formula of what I'm talking about above just right. You have to look closely to differentiate the 325ix from the rear-drive 3 series. The added ground clearance is barely perceptible, rather, the fender flares would be your first tip off if you didn't approach the car from the rear and see the "ix" badge. There's not too many of these all-wheel drive E30s knocking around anymore, but this sedan for sale in Idaho is one of the best I've seen as of late.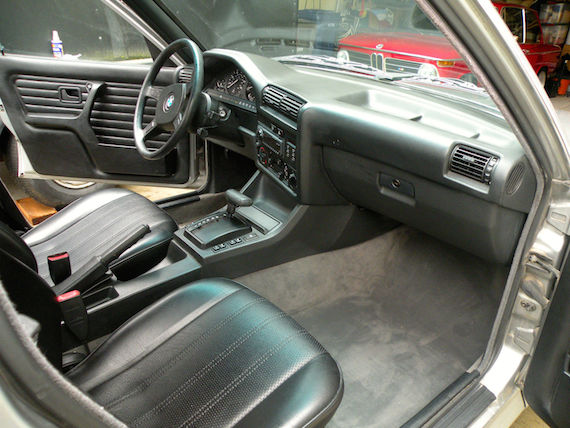 Year: 1989
Model: 325ix
Engine: 2.5 liter inline-6
Transmission: 4-speed automatic
Mileage: 93,400 mi
Price: No reserve auction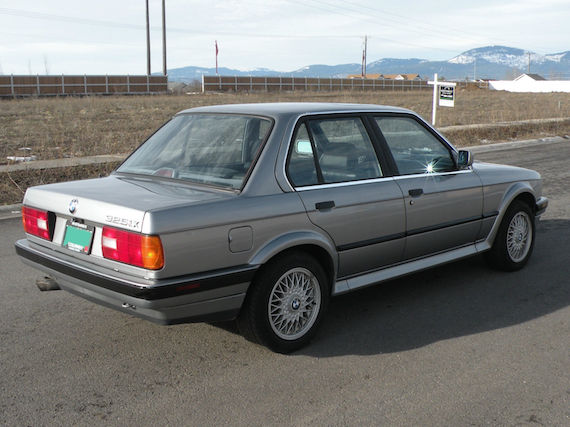 This is a beautiful example of a well cared for, low mileage, single-owner AWD e30. My parents bought this car new from the dealer in 1989 & were the only owners. My mom is now 85 & has decided she will stop driving so I have been tasked with selling the car. It has a clean CarFAX, its never been in an accident, was garaged the majority of its life & my mom averaged about 3500 miles/year. My dad was president of his local car club, was a true enthusiast & meticulously maintained his cars.

This car is bone-stock silver (color # 203/7 Lachssilber-Metallic) & black interior. Other than the Sony stereo, it is exactly as it came from BMW with no after market modifications. The car has the original BBS wheels, the rear-seat armrest which folds down to reveal the ski bag, a full-size spare on a BBS wheel, and recent tires & brakes. It lived its entire life with sheep-skins & floor mats so the carpet & seats are perfect with no signs of wear. I have a clean title in hand & the tags are Colorado plates valid thru 11/2015.

There are zero mechanical issues, (see the photo of the dash)… it was taken with the engine running so note that ALL dash warning lights are off. The car was recently serviced & to my knowledge there are no known issues. It starts great & runs awesome. The AWD, ABS & all mechanicals & electronics work perfectly. To be clear, this is NOT a show car. It is a really nice 31 year old car with low mileage & has less than normal wear & tear but it does show minor signs of being driven 93k miles.

I have owned 11 BMWs over the years & have been an eBay member for 14 years & have 100% +++ feedback so please bid w/confidence. This car is for sale locally so I reserve the right to end the auction at any time for any reason. The car is located in zip code 83815 & buyer assumes all costs for shipping or any requested inspections. I have set a fair reserve… If it doesn't sell, I will probably buy it from my mom & keep it in the family.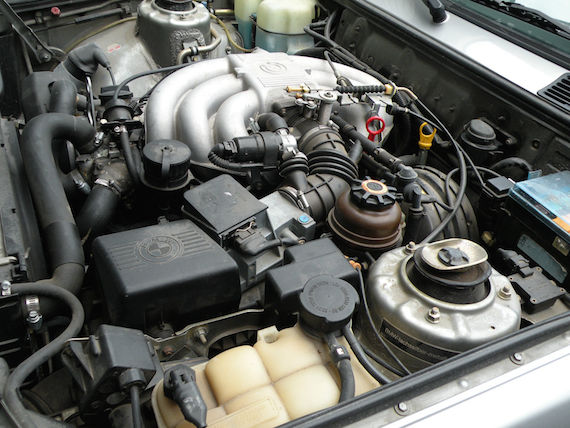 The biggest drawback to this E30 is, of course, the automatic gearbox. For some, it would be a welcome relief but I'd rather have the extra foul weather capability of being able to manually select gears a bit easier. The asking price for this one is quite fair, considering what we've seen some mint 325i and 325is examples pull as of late. Certain parts related to the unique 325ix drivetrain are getting harder to source as the years pass, so having a good mechanic who could help solve issues related to the ZF system would be necessary. If this were a 5-speed, this would be almost the perfect lure for me to get back into a 3 series, save for if it was an ix Touring, of course.
-Paul