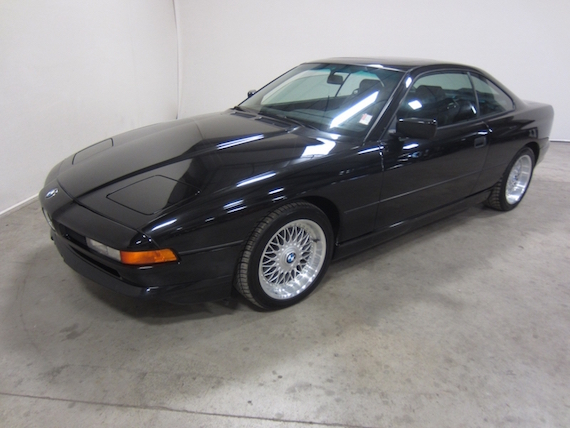 Though they've spent the last decade or so sitting unused in the back of the enthusiast dream garage, BMW's E31 8-series has seen a resurgence in interest and appreciation recently. As the most range-topping coupe BMW's produced, it took the shark-nose look into the techno era and stands out as an impressively clean design in the face of today's luxury rhinoceri. This example spent its first 22 years with a single owner in California and has just crossed the 100k mark. It's no show-stopping 850CSi, but that very fact helps it become one of the cheapest ways to get behind a V12 in the world. Well cared for and showing normal signs of age, it's sweet example of BMW's megacoupe that is quickly becoming collectible.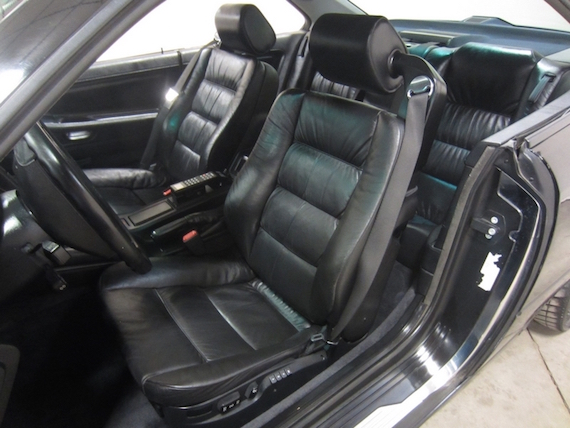 Year: 1993
Model: 850i
Engine: 5.0 liter V12
Transmission: 4-speed automatic
Mileage: 101,643 mi
Price: $11,995 Buy It Now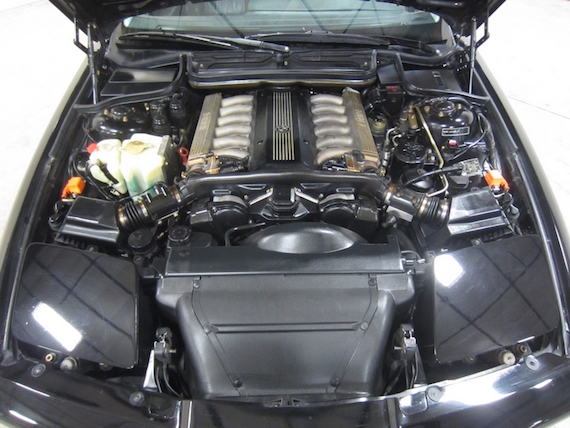 Exterior
The exterior of this BMW is in good overall shape. The body looks straight and the paint is shiny and bright and looks good overall, but it does show some dings, scratches, etc. The tires have good tread on the front and the back will need to be replaced sooner than later. There are no cracks in the windshield, but it does show some typical road wear, rock chips, etc. It has the typical scratches/dings/dents/rock chips that you'd expect, that are consistent with age and use on a 1993, but it still has an overall nice look. Please look over our many pictures and give us a call if you have any questions or would like us to do a walk around. We take over 80 pictures of each vehicle.

Interior
The interior of this 850I is in overall good shape. The leather looks good overall, but does show some wear and blems here and there. The carpets are in good shape overall, but do show some blems. The headliner has been cleaned and has a good overall look to it. The air blows cold – we ran it for over 30 minutes while taking pictures. It doesn't appear to have been smoked in as there is no odor of such. It has the typical light scuffs, blems, etc. that you'd expect on a used vehicle, but it still has an overall good look to it, and it certainly looks to have been taken care of. Please take the time to look through our many pictures and call us with any questions.

Mechanics
This V12 starts right up and idles fine and has good power and acceleration and drives straight down the road. It has a good solid feel to it. Brakes feel good. We've inspected, serviced and detailed it and it's ready to drive wherever you need.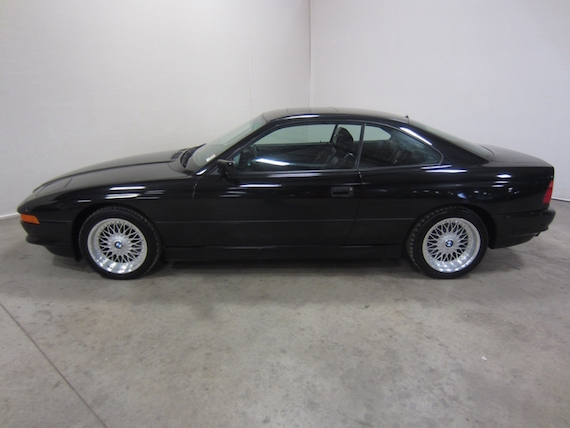 The normality of this example – black on black in the condition of every other 100k-mile, 20-year old BMW – is the perfect disguise for the fact that this is an awesome 300hp V12 grand tourer. While that's family-car power these days and it has the 4-speed auto instead of the 6-speed manual, I'm all about transporting yourself back to a car's original epoch. For $12k, you're getting 95% of the 850CSis that cost 5-6 times more. Sleek, comfortable, and powerful, this bargain E31 still embodies what coupes are all about!
-NR