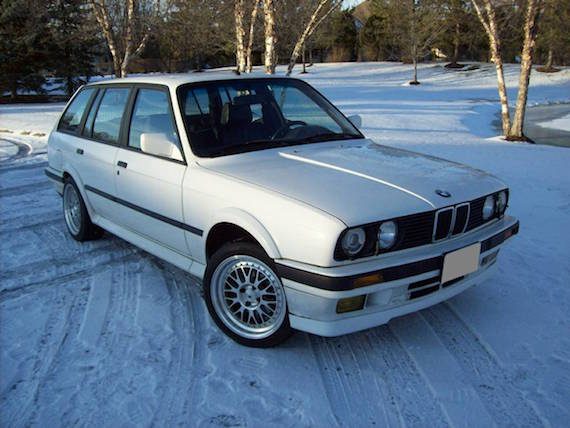 It's been a balmy couple of days in DC, with temperatures shooting up to around 60 degrees. One could be forgiven for wondering where the winter went. It will soon be here, I'm sure. And with it the snow and ice, the city-wide shutdown, and the terrible drivers causing pile-ups around the beltway. What would be the ideal winter warrior for times like these? The E30 325iX quickly comes to mind. A brief search on Craigslist throws up a number of tidy options (as well as the usual plethora of over-priced rust buckets). But one in particular stands out, a bit of a unicorn. AWD? Check. Manual? Check? Wagon? Check! Eye-watering price? Double check!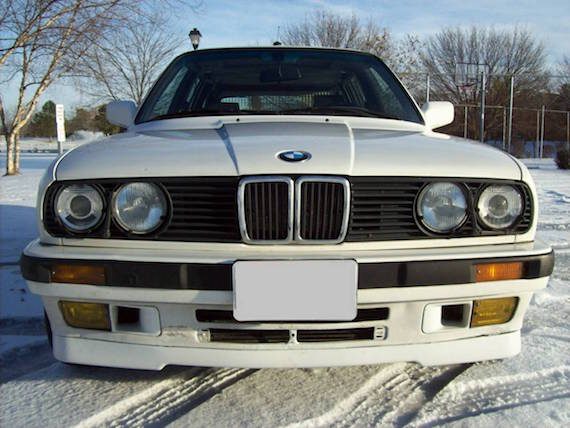 Year: 1989
Model: 325iX Touring
Engine: 2.5 liter inline-6
Transmission: 5-speed manual
Mileage: 155,000 mi
Price: $13,900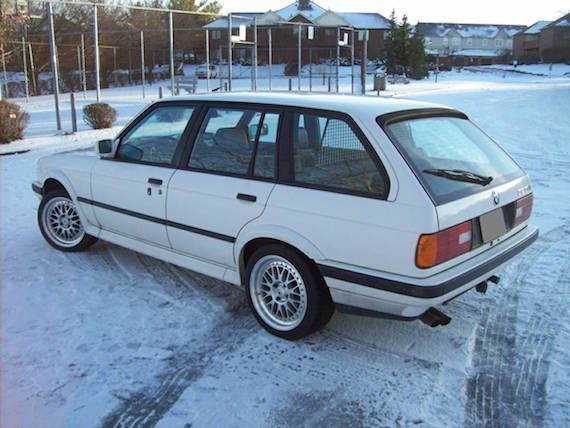 1989 BMW 325ix Touring. Ultra rare 5-speed all-wheel drive E30 wagon. Alpine white with black leather. One of less than 5,300 ever built worldwide over multiple years. Extremely difficult to find and import into the US. Possibly only one in Ohio. The Touring currently has Konig Roller polished aluminum 4×100 deep offset rims with BF Goodrich tires. Car has original factory premium rare feature headlight wipers, BMW security system, hitch, and M-Tech steering wheel. 155k miles (250km on functioning ODO). Exceptional investment and blast to drive. Serious inquiries only. I do not need help selling.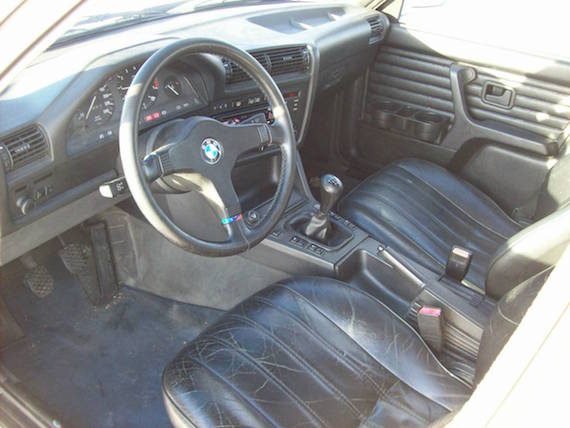 The Touring (wagon) version of the E30 was never offered in the US, but they are now eligible for import under the 25-year rule. As a result, a trickle of them have now begun to show up on these shores having been sourced from Europe, often with quite inflated prices for even poverty-spec examples (crank windows, no A/C etc). But the AWD 325ix Touring, powered by the 2.5 liter M20 engine and distinguished externally from the rest of the range by subtle, iX-only fender flares and side skirts, is probably the most desirable of the lot. Especially with a 5-speed manual transmission.
No information is provided in the ad about how this one made it's way to Ohio. The car presents nicely in Alpine white over a black leather interior, with the only flaws apparent being some wear to the driver's seat and two keyholes on the driver's door (a lock mishap, perhaps?). The aftermarket rims don't do anything for me, but at least they're not hideous. I do like the M-Tech steering wheel.
The $14k asking price will scare away all but the most diehard E30 fans, especially since the mileage isn't all that low. Still, it's a neat car.
– Craig