Warning!
This post is in our archives. Links in this post have been updated to point to similar cars available to bid on eBay.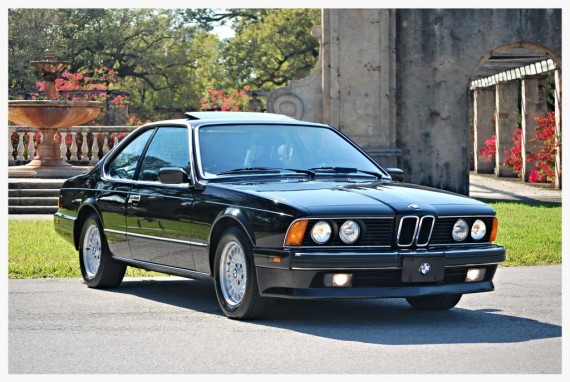 There are few cars that stir my emotions the way the E24 does. It is far and away my favorite BMW coupe and arguably one of the greatest automotive designs of all time. Few vehicles capture the essence of the 80s the way this car does and I think it is for that reason that I am fascinated with it. One of my long time goals has been to buy a car from the year I was born, but in the instance of the 635CSi I'd be better off adjusting that two years forward in order to get the updated version of the "Senior Six" M30 engine, which sported an increased compression ratio and updated Bosch Motronic DME.
This particular CSi has a laundry list of attractive qualities that lead me to believe it'll sell for it's Buy It Now price of $15,900. Though the lister has done an exceptional job of photographing the car he's left out a number of details I'd be sure to include were I the one with the car up for sale. The seller notes that the vehicle is a one owner example but fails to mention that this is a final year vehicle, a year that only 61 manual 635s made it to our fair shores. Adding to the rarity is the all leather interior on this particular vehicle though the story of how the original owner took delivery in Germany leads me to believe that its not one of the ultra rare "L6" or "Luxury 6" 635s. Those cars were outfitted with all available options, a full leather interior and then shipped from the factory as a 635 CSi to the US where they were rebuilt by BMW of North America. The full leather interior would be an absolute must have were I to get one of these cars as it maximizes the vibe of glorious excess, which is what this car is all about.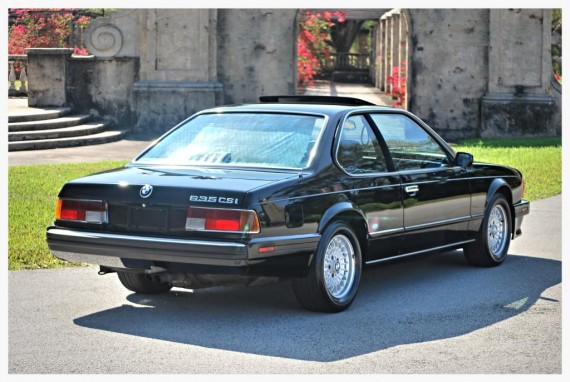 Year: 1989
Model: 635CSi
Engine: 3.4L inline-6
Transmission: 5-speed manual
Mileage: 73,184 mi
Price: $15,000 Buy It Now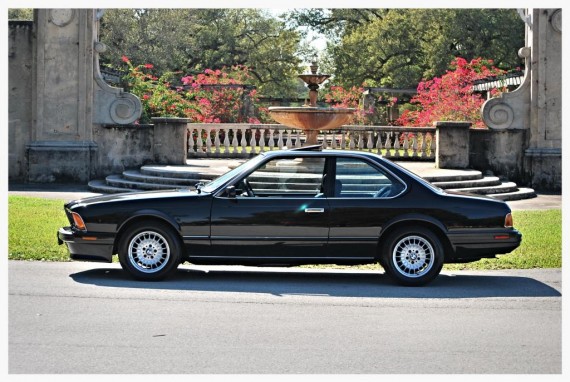 For sale and offered for the 1st time since new is a true and documented one owner 1989 BMW 635CSi, Black on Black, 5 Speed.

The owner ordered his BMW at the local dealer here in Miami and took delivery of the car in Germany (US version) on July 4th 1989, drove it around for a week and brought it back to to the US were it has spent the rest of its life. Since then it's been garaged kept and serviced as per the schedule. However, in 2003 the owner put the car up on jacks and stored it, and has remained there until recently. It's undergone a fluid change, battery replacement and new brake pump.

In our opinion this 635CSi has to be one of the nicest examples available today. The car is 100% original. It has never seen a collision and the Carfax report will reflect the same. The paint is original! The exterior has no major dents, dings or scratches. Very minor wear and tear may be visible under close inspection, but it is truly remarkable to see an original black 1989 car show the way this one does. Zero rust, not even around the moonroof.

Same is to be said for the black leather interior. No major scratches, rips or stains only less than average wear and tear for a 1989. Unfortunately the dash does have cracks (see photos).

Absolutely everything on this car works, including: interior and exterior lights, wipers, radio, power seats, all four power windows, mirrors, a/c, horn, moonroof, etc.. The rear shade is manual, but won't retract, must be due to the fact it's been extended for so long. It is however in excellent condition.

Mechanically the car is sound. Both engine and transmission both sound and feel incredibly smooth. Clutch feels great and no grinding in the gearbox. The front shocks are original and would need to be replaced as they have little pressure and give the car a "floating" sensation when driving. Current milage is 73,184.

Included in the sale are the original factory tools, books, spare, warning triangle road hazard reflector, and mats. Service manual does reflect a lot of the services.

This is actually one of those rare cases where the car a looks better in person than it does in the photos. Locals are welcome to see in person! Don't miss the opportunity to be the 2nd owner on this incredible machine.

I have included as many photos possible to assist in my description. However, if you require additional photos and/or have any questions please feel free to contact me, Gaston via message or call/text (786) 486-7746. International bidders welcome!

If the car needs to be shipped, I'll are more than happy assist in the logistics for pick up and drop off. If you need a shipping quote please send zip code and I will have a price for you immediately. All shipping costs are at buyers expense.

This is a private sale and sold AS-IS. Please do not assume anything that may not be described. Ask all questions before committing to buy. No warranty or guarantee expressed, written or implied. 

Please allow time for all 100+ HD photos to download below.

Thanks again and Happy Bidding!!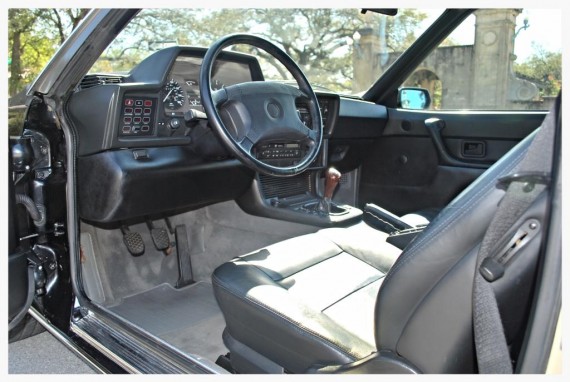 Of the many reasons why this car would be a smart buy, I think the strongest is the knowledge that you would be the second owner. It's crazy that you'd be one of two people to have ever been the caretaker of such an impressive machine. Crazier still that the first owner only logged 73,184 miles on the damn thing in 26 years! I mean these vehicles were built to eat up long stretches of road for days on end and to do so in supreme style. Were I to get this thing I don't think I could resist the urge to take it on road trips around the western US, it's just such an inspiring vehicle.
Now as one would expect with a vehicle of its age, it does have a few minor issues. The dash is cracking though it appears to be minimal, the rear sunshade is stuck in its extended position and the front shocks need to be replaced as they are the originals. I'm pretty sure that the cost of addressing those issues would be well worth it and then some. I mean just look at those rear seats, what other coupe has rear seats that you just want to plop down in and go for a ride?! For me the E24 is an example of a car that nailed it both inside and out. The design is timeless, the performance is legendary and its impact on the industry is still felt today. The C126 Mercedes is great and all but it doesn't even come close to reaching the swagger of the E24. Pretty soon I think we're going to see prices begin to rise steadily on these vehicles so now is without a doubt the time to get one. If my S4 Avant sold tomorrow I think I'd be on a plane to Miami as soon as the check cleared. This is surely one of the best classic BMW deals I've seen going back to when I first started reading GCFSB and I am so pleased to have been able to write up such a fantastic vehicle.
Cheers,
-Andrew