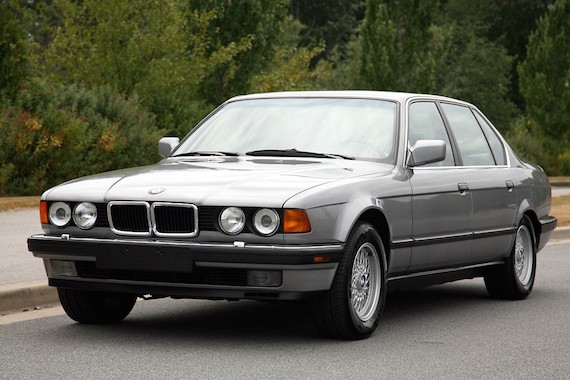 The 7 series might have a tradition of being one of the priciest vehicles in the BMW lineup, but like many luxury sedans, depreciation takes hold quickly. Thus, it's not uncommon to see many clapped out examples of Munich's finest flooding the used market, tempting those who might want a slice of the good life but who are ill prepared for the cost of their upkeep. Occasionally, you'll find a one or two owner example that has been cared for the right way, such as this example for sale in Vancouver. A 26-year-old, twelve cylinder BMW with over six figures in mileage is still a scary proposition to some. However, if you must have one, this wouldn't be a bad starting point.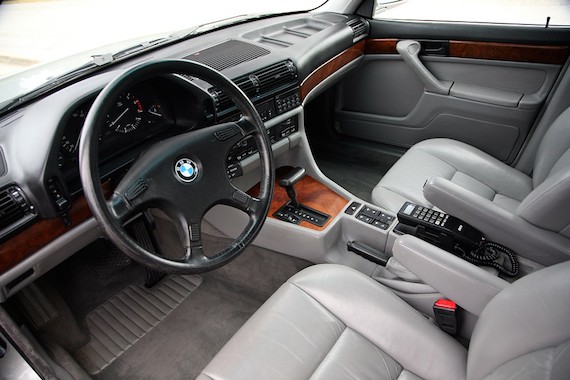 Year: 1989
Model: 750iL
Engine: 5.0 liter V12
Transmission: 5-speed automatic
Mileage: 113,700 mi
Price: $5,000 Buy It Now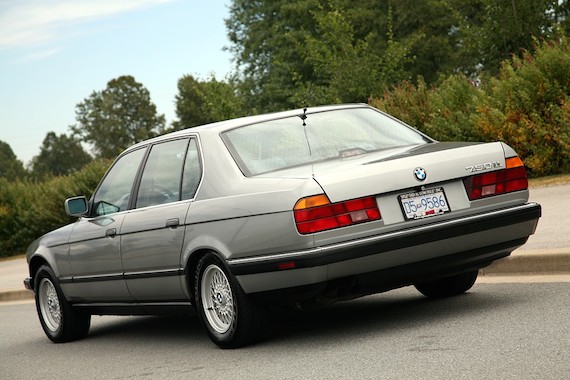 This is a well preserved 1989 BMW 750iL, which has covered only 183,000 Kilometers (113,700 Miles) since new. Two owners only. It was originally sold in North Vancouver, BC and has been serviced at the local BMW dealer until 10,000 Kilometers (6K Miles) ago. Going through the service file – it is impossible to list all services performed, but it is clear that the owners were dutiful and all the car needed was addressed in a timely manner. The car is currently registered in British Columbia, Canada. It drives great – powerful and smooth. As it can be seen from the photographs, it is excellent, well-preserved condition. Comes with extra set of (original) wheels with winter tires mounted on.

The interior is very clean, no cracks on the dash. The leather is soft and supple, the wood trim in fantastic shape. It has all the usual power options plus rear power seats and sunshade. It is equipped with Limited Slip Differential. Pre-wired for CD changer. All electrical accessories work – power windows, mirrors, sunroof, etc.

For more information, or to schedule viewing appointment in Vancouver, please call Splendid Automobiles Inc. (604) 516-6002 or visit

Complete safety and mechanical inspections were performed on this vehicle as part of our reconditioning process. This vehicle is fully operational and can be driven anywhere

A NOTE TO OUR USA CUSTOMERS: As this vehicle is over 25 years old, it is exempt from US EPA and DOT compliance requirements. It is fully admissible to USA and NO modifications are required. We can assist you with shipping arrangements worldwide. Canadian residents are required to pay GST, BC residents pay PST and GST. No tax will be collected from non-Canadian residents.

We ship worldwide.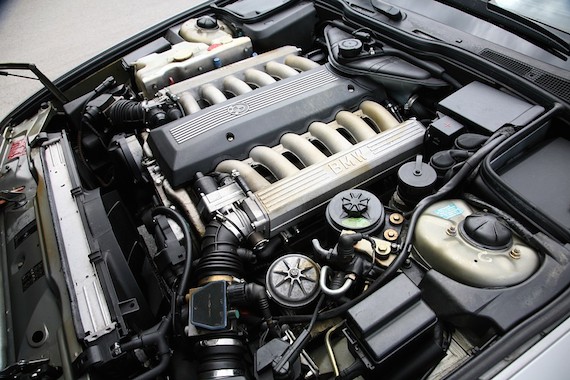 The E32 would be the 7 series that would take the fight directly to the Mercedes-Benz S-class. It wouldn't be until 1992 that Mercedes would offer a V12 engine of their own in the W140 600SEL. I always had the feeling, though, that the early E32s were a bit of a Goldilocks story. The 3.5 liter six-cylinder was a bit small, the 5.0 liter V12 was a bit too large. It wouldn't be until the debut of the M60 V8 in 1992 that this 7 series would feel just right to me. The E32 isn't known for its strong pull in the collector market, but at $5,000, this is a lot of classic BMW for the money.
-Paul