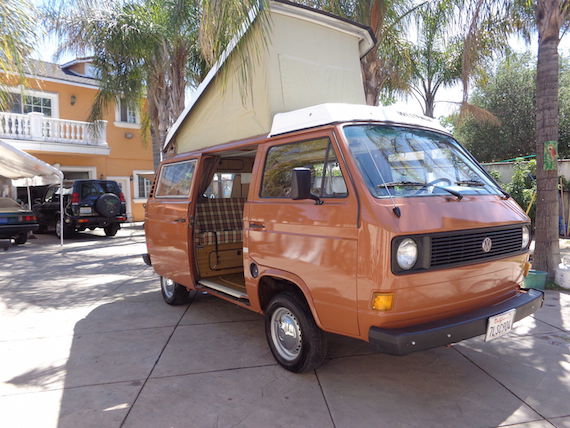 I typically steer clear of salvage titles for obvious reasons, but this Westy seems deserving of an understanding eye. For starters, I'm guessing that you could sneeze on a 1980 Vanagon and the insurance company would total it. A little engine fire in one of these oldies would certainly do the trick. Some kind soul saw fit to save it, however, and the world is a little better for it. The restoration is a mix of subtle and style, with the classic brown exterior looking stock and the plaid-plaid-plaid upholstery making you think this thing's top speed is a few orders of magnitude higher than it actually is. The new interior, pop top, and exterior plugs all turn this Westy into a faux time capsule instead of a basket case. It may be aircooled, but this thing looks brand new!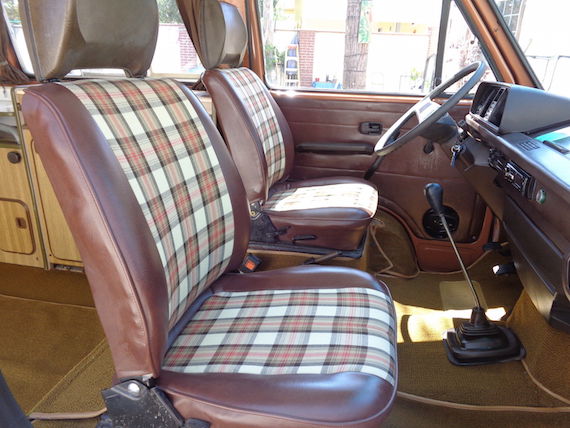 Year: 1980
Model: Vanagon Westfalia
Engine: 2.0 liter flat-4
Transmission: 4-speed manual
Mileage: 136,000 mi
Price: $9,999 OBO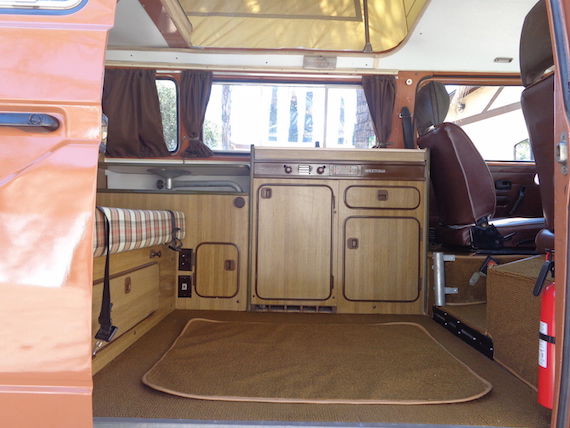 Hello, this is a 1980 vw vanagon westfalia 2000cc engine 4speed transmission

this westy have a new paint, interior, carpet, pop top tent, tent sealers, decals

runs excellent, all the lights and gauges work fine, Ready to go

nice, engine, clutch, brakes,

I have the smog certificate in hand, current registration

this van is salvage for a little fire on the cables on engine compartment, no body damage

I add pictures before restoration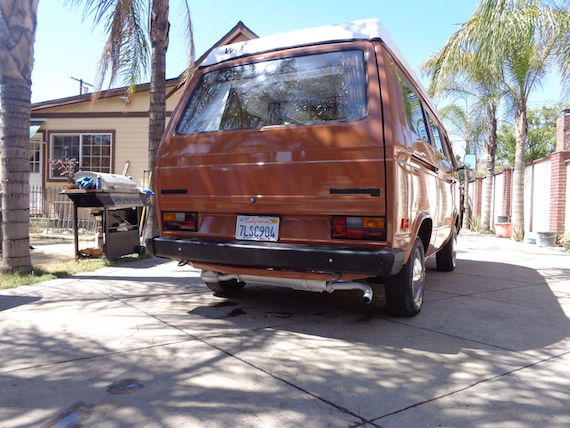 $10k seems like a very reasonable starting point for a van that has had this much work and looks as great as it does. Largely thanks to the excellent paint job, it could easily be mistaken for a beautiful, original example. Only the headrests show its true age, but that won't stop the new owner from having a door-to-door smile while they drive. Especially for someone with knowledge of aircooled VWs, this is a great deal on a very pretty camper.
-NR