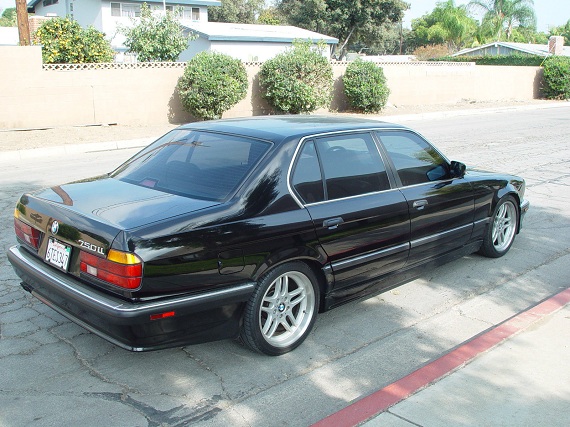 After two months on the market, this clean and low mile 1989 750iL remains for sale. The "Buy It Now" price has been lowered to $9,750 – while these E32 V12s are known for expensive repairs, this one looks to be one of the best that's been for sale lately and offers the buyer a lot of car for the money.
The below post originally appeared on our site January 24, 2014:
-Nate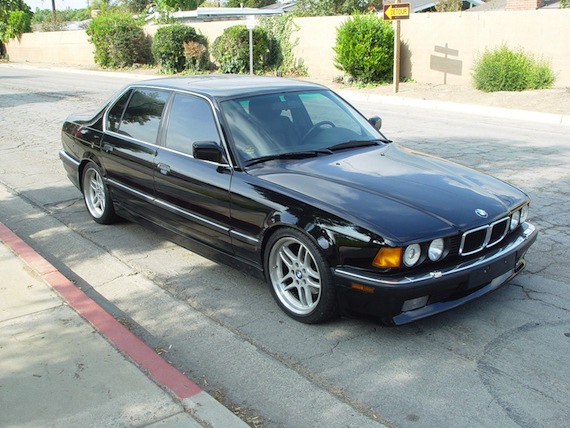 I'm not alone in my preference for the E38 7-series; its minor updates over the E32 seemed to really take the design to a new level of cleanliness and aggression. Relative to the well cared for E38s that still roam the streets looking amazing, most E32s look beat up, frumpy, ridden hard and put away wet. All that changes today though, as this is hands down the best E32 I have ever seen. Rocking lowering springs, M-Parallels, and a nice front lip, this black V12 beauty is the business. It's not just a pretty face, either; it's covered just 37k miles in its life and has had tiny issues tended to. It takes a really nice E23 for me to be more attracted than pretty much any E38; this is the first E32 that's really ever required a second, third, and fourth glance.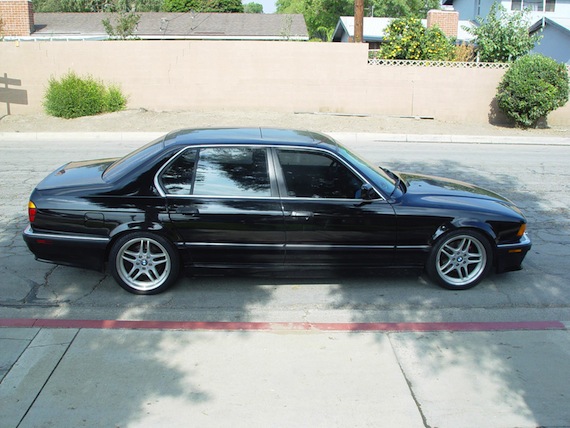 Year: 1989
Model: 750il
Engine: 5.0l V12
Transmission: 4-speed automatic
Mileage: 36,924 mi
Price: $9,750 Buy It Now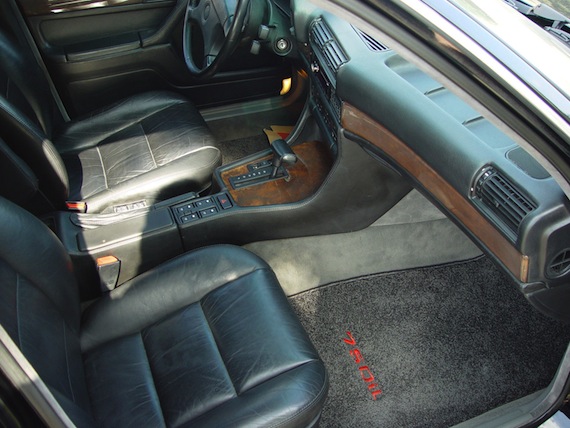 Here is the story on this excellent example of the BMW 750IL. I was messing around one night looking on Ebay at vehicles. I noticed that this vehicle was from a local seller. I went to look at it, and was stunned at how beautiful this unit was. I bought the car on a whim. Unfortunately, I now need cash more than this car. I have only put 35 miles on it, and then stored it in my warehouse. The previous owner being a perfectionist, had put at least 10k into upgrading certain items, as in replacing the headliner, which at this age tends to sag. This car is very fast, and gets excellent gas mileage considering that it is a V12. If you can avoid lead foot, you get around 22 mpg. Here are other features:

Bluetooth stereo/hands free phone. New V rated low profile tires. Dual mode suspension replaced: new struts, new springs. Have papers for work done. New battery. New emblems. Interior perfect. Will include original BMW phone that came with vehicle. BMW M wheels no curb rash. New hazard switch. Original paint, body 10/10 shape. All glass excellent. New A/C compressor and freshly recharged with R-12A Freon. New rear trunk shocks. All body rubber replaced (i.e. rubber around door handles, rubber around sun roof, etc.) Dash is in perfect condition.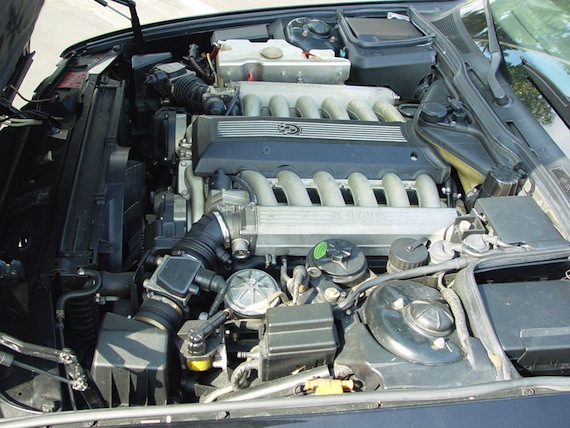 There are plenty of reasons NOT to buy a V12, or an E32, or a 7-series, or a BMW in general. But if you happen to like all of those things, I can't imagine a better example. Low-mileage and dead sexy, I will henceforth compare all E32s to this.
-NR