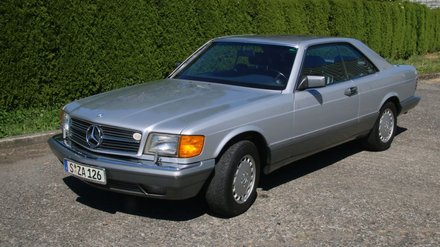 Unless you buy a new car, you seem to always take some risk as to how a car has been treated, what kind of maintenance it has had and most importantly what kind of service it's going to give you once you take ownership. Sometimes these risks are small but a lot of times, especially in the case of used German cars, it is a lot of risk if you are spending more than a few thousand dollars. Even with dealer maintained cars, technicians sometimes rush through jobs or lack the attention to detail just to get the car off their rack and move on to else to keep those hours moving. Today's car has a seller that puts that risk at the very low end of the scale when buying a 26 year-old expensive German car. Enter Kent Bergsma: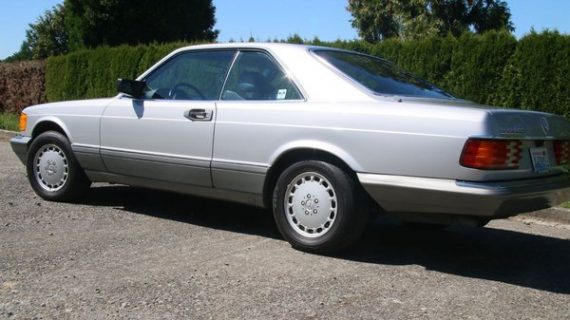 Year: 1989
Model: 560SEC
Engine: 5.5 liter V8
Transmission: 4-speed automatic
Mileage: 102,580 mi
Price: $18,900
https://www.youtube.com/watch?v=lTbiDfuSDP4
We are happy to answer any questions you may have and can discuss payment and shipping options. This is a true high quality, highly collectible, and fast appreciating perservation Benz. If you have not seen what has been happening to prices for good 560SECs just do a quick google search and you might be amazed. Kent also has a playlist of videos he has done showing some of the maintenance and detail work he has recently done on the car. Car is ready to be picked up and driven anywhere.  Even the AC blows cold….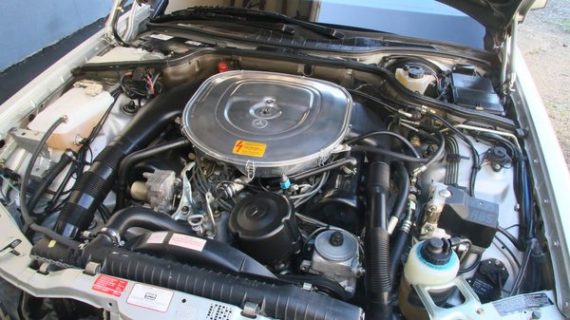 Kent runs a business out of Bellingham, Washington called Mercedes Source. He, his family and a few employees have been piecing together repair kits, custom making parts and producing videos/guides on how to repair your Mercedes for a good number of years now. But he is known around the world for his YouTube channel. For the past six years he has made hundreds of videos from everything to quick one minute tip reminders to 20 minute in depth discussion on certain topics. Naturally, he uses the cars in his personal collection as the guinea pigs. Over the past year he's been slowly thinning out his collection as he's approaching 70 and doesn't have the time or energy for so many cars anymore. So today one of his nicer guinea pigs is up for sale.
His W126 560SEC has been one of his pride and joys that's been documented in a seven part series on his channel which for a perspective buyer is basically everything you could ask for from a seller. Not only was the car looked after with a keen eye, the keen eye was from a guy who has been working on Mercedes the majority of his life. His one specific video on engine detailing shows him using a small brush to clean away some minor dirty spot deep under the airbox — a place you'll never see. That's the level of detail he went into on this car.
The price is $18,900, which is on the high end for a 560SEC with over 100,000 miles. But you are basically paying for peace of mind knowing that he took care of this car like it was one of his children and can go down the road with complete peace of mind knowing you bought a sound car. So if someone is looking for an almost perfect C126, this might be the car for you.
– Andrew