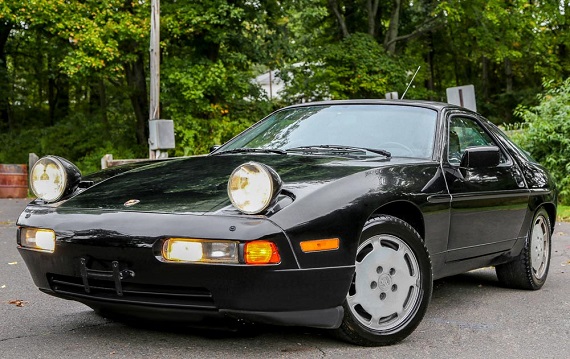 There are a few dealers out there who seem to consistently defy the odds. It seems that every week they turn up with an improbably good condition, improbably low mile rare to find vehicle for sale. One in particular has been the subject of several cars we've featured – the eBay seller "european-cars". The photography is always slick looking with the cars appearing to be near new. Since we search the web nearly every day and so do a lot of you, we've previously wondered aloud where some of these cars come from. Recently, I've been having a discussion with one of our readers when he sent in a few of this seller's offerings. If everything on the surface is to be believable and the cars are as represented, then they really do appear to be some of the best examples on the market all focused in one dealer. Everything always works, there is little to no wear, and the cars are always reported to be garage kept and they are priced accordingly, usually right at the top of the value range for the models. The eBay feedback score is 100%, replete with dozens of stories of satisfied customers. Then, why are we always a bit weary when one of these listings pops up? Is it really too good to be true?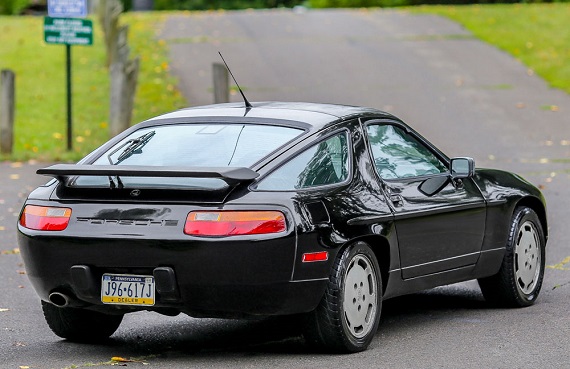 Year: 1989
Model: 928S4
Engine: 5.0 liter V8
Transmission: 5-speed manual
Mileage: 76,523 mi
Price: $29,950 Buy It Now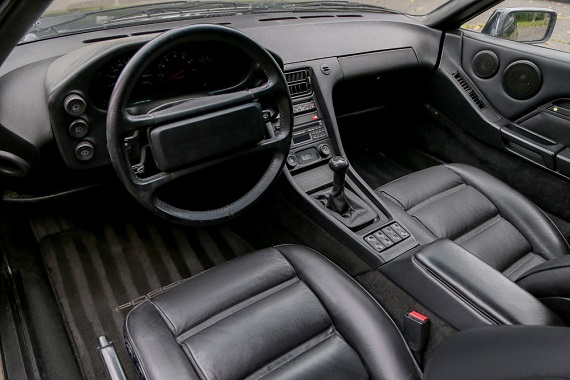 ONLY 15% of the 928 came with a MANUAL TRANSMISSION!
SUPER LOW 76k MILES!
S4 VARIANT!
OPTIONAL LIMITED SLIP DIFFERENTIAL!
ALL 4 MATCHING TIRES are BRAND NEW !

A TRUE COLLECTIBLE!

You are looking at an exceptionally well kept, great looking luxury Porsche 928, one of the finest series. This car says a lot about its owner, and has been renowned in the world as a symbol of prestige and class, as well as having great performance.

The vehicle has been made and assembled entirely in Germany! It's been very well kept and serviced, in fact it runs like a new car. It's a great looking Porsche black color which adds a lot of luxury and sporty appeal to it.

Judging by the miles and the condition of the car, it has been mostly used on the highway and it has also been garage kept!

There are no reported manufacturer's defects on this vehicle. A never-smoked-in before beauty that looks great and smells clean.

The engine is one of the most powerful in the segment – runs strong and smooth provides the power you have come to expect from a Porsche. The transmission has the Porsche mark on it as well and shifts like on a new car. The car runs great! The engine compartment is clean, and free of any leaks. All the electrical options appear to be in working order.

As you can judge for yourself from the pictures – the interior is clean

This Porsche is equipped with a climate control system and the AC blows ice-cold.

The power locks, windows (and all the other electrical features) all work and are in excellent condition.

As seen in the pictures the rims look good, with fresh looking finish while the tires have plenty of tread left.

Not many of those 928 were made for the US, this is your chance to own a truly unique luxurious coupe in black color that stands out. It's obviously been garage kept, and is in great condition.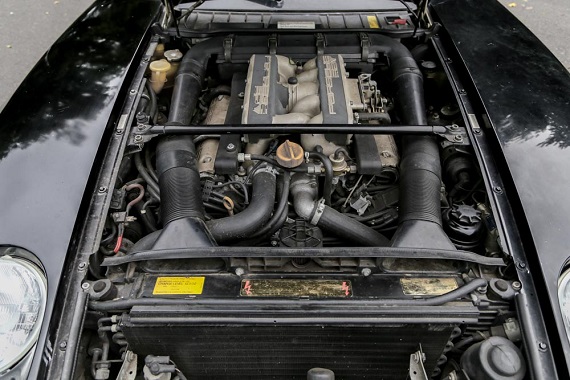 Well, it certainly looks good from the photos. But Roy, who sent this listing in, dug a little deeper trying to find out where this particular car came from. Why had we all missed it? And thanks to some VIN detective work, Roy was able to track down where the car had come from. Sold at auction in September 2015, there's quite a bit listed wrong with the car including torn interior bits, damage to the front bumper and what sounds like an idle and running issue:
"**VEHICLE IS LOCATED AT OUR STORAGE LOT 5001 BEECH ROAD TEMPLE HILLS, MD 20784. CHARITY DONATED VEHICLE, SOLD AS IS. ** VEHICLE HAS AVERAGE WEAR AND TEAR. *VEHICLE RUNS AND DRIVES* **AUTO CHECK ASSURED**

Condition Report
Item Description
FRONT BUMPER NICKS FROM DEBRIS
SUNROOF PEELING, OFF TRAC
REAR BUMPER NICKS FROM ROAD DEBRIS
CAR SHUTS OFF
CAR NEEDS OIL CHANGE
CAR NEEDS TUNE UP
HEADLINER HANGING DOWN
INTERIOR DIRTY
BATTERY NEEDS JUMP
VEHICLE RPM'S REV UP AND DOWN WHILE IN PARK
REAR SEAT HEADREST TORN"
Further, the dealer claims in the ad copy that they test their cars – from the listing "We make an effort of testing all the cars we sell by test driving them for up to 300 miles, so that we feel more comfortable selling you the car, and you know you are getting a car that's been actually driven instead of just given a quick look over, so that you can bid with greater confidence." However, miles from the September auction to today are only 21 higher. Can 21 miles fully suss out the issues that were present? Again, perhaps, but it doesn't seem like the short drive justifies the claim of historical all-highway, garaged miles with no issues. Then we move on to the alternate history of the dealer; some internet research finds other cars, such as this 1994 Mercedes-Benz S500 Coupe , that has a nearly identical description and equally flawless photos but a buyer who felt they were sold a non-running car in a state of disrepair. That car apparently sold off of eBay and perhaps explains why the seller has no negative feedback, but certainly it brings some question into the legitimacy of the cars presented. The asking price of $29,950 aligns with Hagerty's Condition 2 of "Excellent" condition, but this example doesn't seem to justify that price tag.
Finally, there's the question of how a relatively low mileage manual 928 turns up at an auto auction having been donated to charity. I bought an Audi 200 third or fourth hand in the same way, but it always left me feeling that there was something major that had gone wrong and made the original owner ditch the car in a hurry for a tax write-off. Perhaps that's the pessimist in me speaking, but I guess at the end of the day if I were to pony up 30 large for a well used 928, I guess I'd prefer some actual history rather than the theoretical history with some retouched photos.
A special thanks to Roy who did some overtime work sorting the history of this 928! It's a great reminder that while you are buying the car and not the seller, who you buy from still does matter – as does the actual vehicle history.
-Carter