Whenever I'm talking Porsches with fellow gearheads and the topic comes around to the 944, I usually am greeting with more sneers than cheers. Most enthusiasts will always favor the 911 more no matter what, but the 944 offers a bit more practicality and sure footed handling at a more affordable price. Later model 944s are the ones to seek out, like this 1989 S2 with the 16 valve engine for sale in Philadelphia.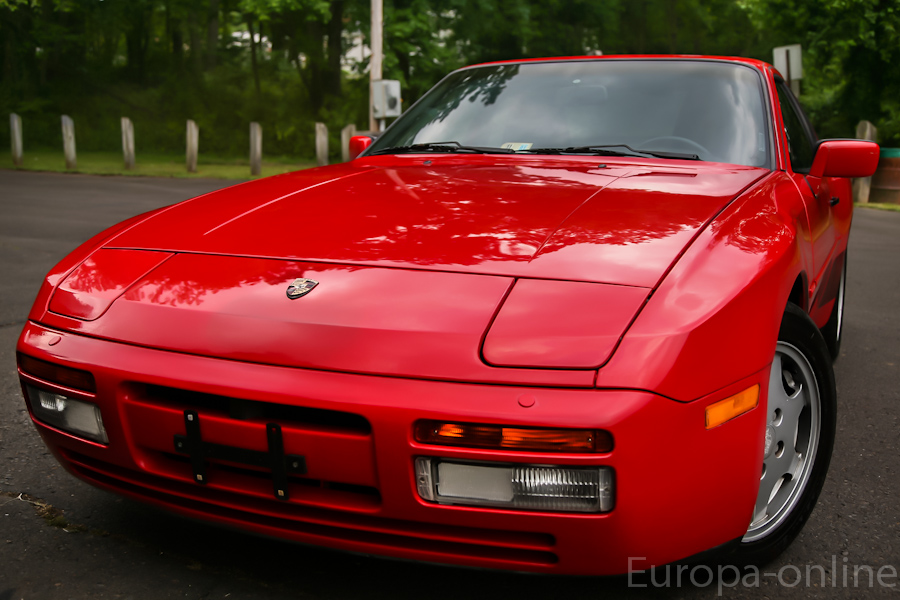 Rare red 5-speed manual Porsche 944. Dual overhead cam 16V 3.0L. Low Mileage vehicle. Power windows, leather interior, moonroof, books and manuals. Original rims. The car has been inspected by our mechanic. We will take trade-ins.

You are looking at an exceptionally well kept, great looking luxury Porsche 944 S2, one of the finest series. This car says a lot about its owner, and has been renowned in the world as a symbol of prestige and class, as well as having great performance. The vehicle has been made and assembled entirely in Germany. It's been very well kept and serviced, in fact it runs like a new car. It's painted in a great looking bright Guards RED color which adds a lot of luxury and sporty appeal to it.

Porsche 944 car was raced around the world and in the British championship called the Porsche Motorsport Championship. Production was limited to three years; 1989, 1990 and 1991. Judging by the miles and the condition of the car, it has been mostly used on the highway and it has also been garage kept! There are no reported manufacturer's defects on this vehicle. A never-smoked-in before beauty that looks great and smells clean.

The engine is one of the most powerful in the segment – runs strong and smooth provides the power you have come to expect from a Porsche. In 1989 the 944S2 was introduced, powered by a 211 PS (155 kW; 208 hp) normally aspirated, dual-overhead-cam 16-valve 3.0L version of the 944S engine. The transmission has the Porsche mark on it as well and shifts like on a new car. The car runs great! The engine compartment is clean, and free of any leeks. All the electrical options appear to be in working order.

As you can judge for yourself from the pictures – the interior is clean. This Porsche is equipped with a climate control system and the AC blows ice-cold. The power locks, windows (and all the other electrical features) all work and are in excellent condition.

As seen in the pictures the rims look good, with fresh looking finish while the tires have plenty of tread left. An original spare tire can be found in the trunk. As you can see from the pictures, there are NO door dings or small dents or anything of the kind. The exterior and interior are clean. Not many of those 944 S2 were made for the US, this is your chance to own a truly unique luxurious coupe painted in sporty racing RED that stands out. It's obviously been garage kept, and is in great condition.
This 944 is priced roughly $5,000 above what it is realistically worth. These later 944s with between 50,000 to 100,000 typically will bring somewhere between $11,000 to $15,000 all day long. Recently, a 1988 944 Turbo S with under 1,000 miles brought over $82,000 at the Gooding & Company auction at Amelia Island. But only 1,000 Turbo S models were ever brought to the US and Amelia Island is the kind of place where the well monied come to play. That sale price is an anomaly amongst 944 values.
-Paul