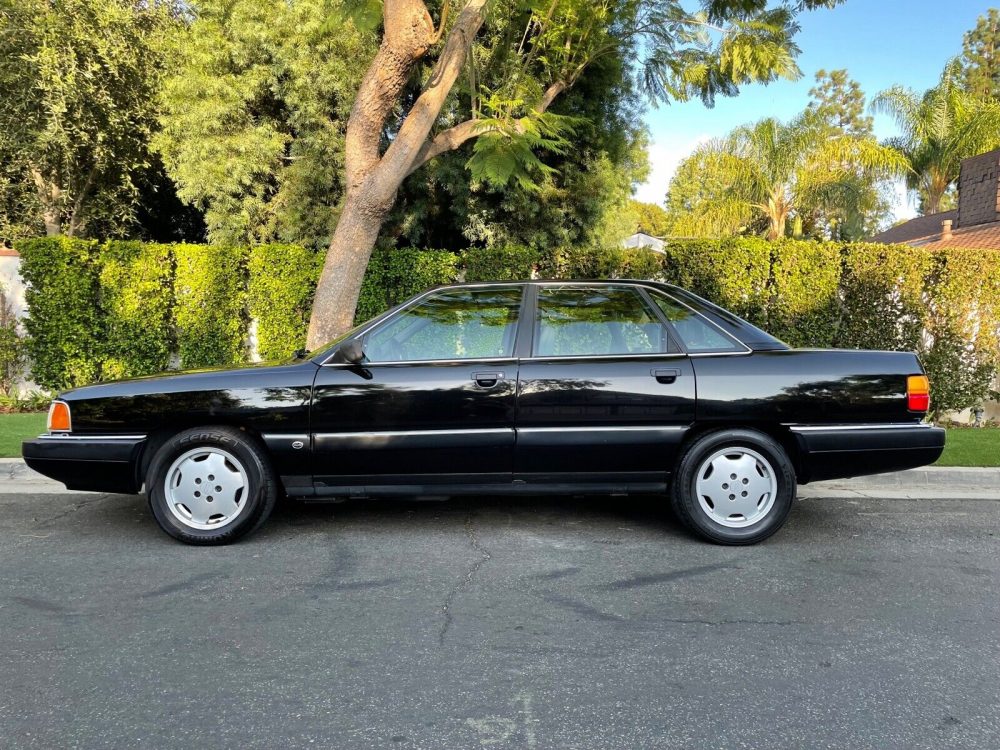 So synonymous with the Audi brand is the all-wheel drive moniker "quattro" that you'd be forgiven for assuming that the brand didn't offer two-wheel drive vehicles in the same vein as Subaru. But before quattro fully gained traction, Audi's bread and butter was the front-wheel-drive market and they produced some great examples. In part, that was because unlike most other modern platforms that copied the Mini's transverse engine configuration, in the 1980s and forward to the Golf-based Audi built their platforms to accept the rearward heading drive shaft which necessitated a longitudinal engine configuration. While this pushed the engine weight farther forward than most other front-wheel drive packages, it also balanced power delivery and the driving experience in all of the non-quattro Audis in the 80s was remarkably sprite. Models like my favorite Coupe GT have gained a popular following as great drivers, but the large sedans – especially in turbo configuration – are less frequently seen. This is one of the last made – the 1990 Audi 200 Turbo: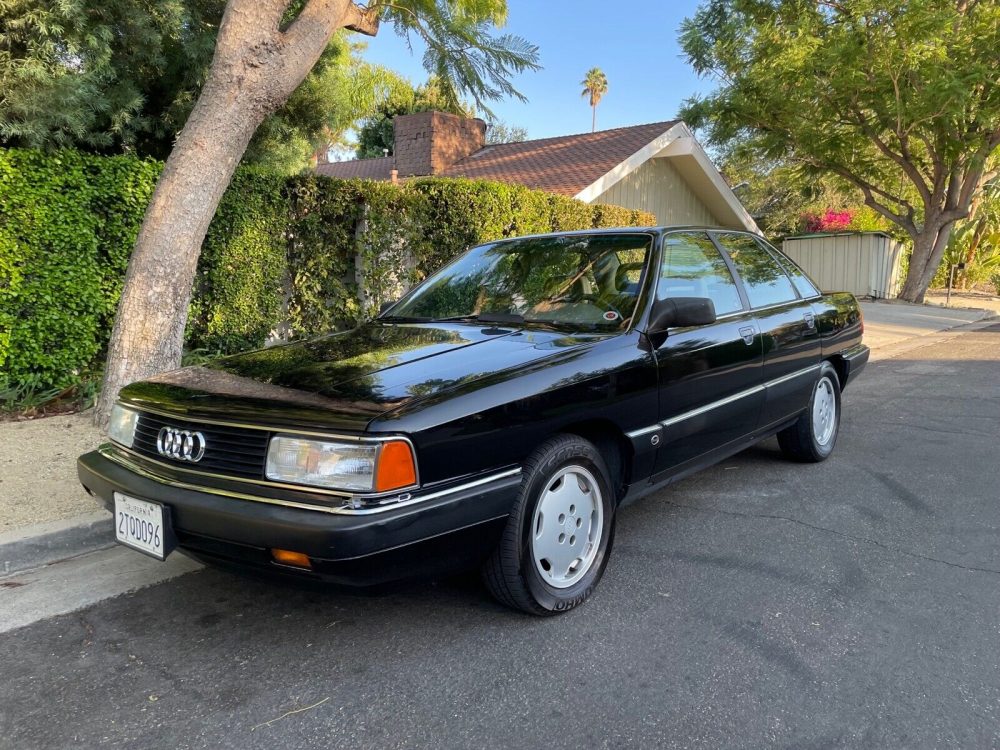 Year: 1990
Model: 200 Turbo
VIN: WAUFD5445LN026347
Engine: 2.2 liter turbocharged inline-5
Transmission: 3-speed automatic
Mileage: 78,500 mi
Location: Tarzana, California
Price: Reserve Auction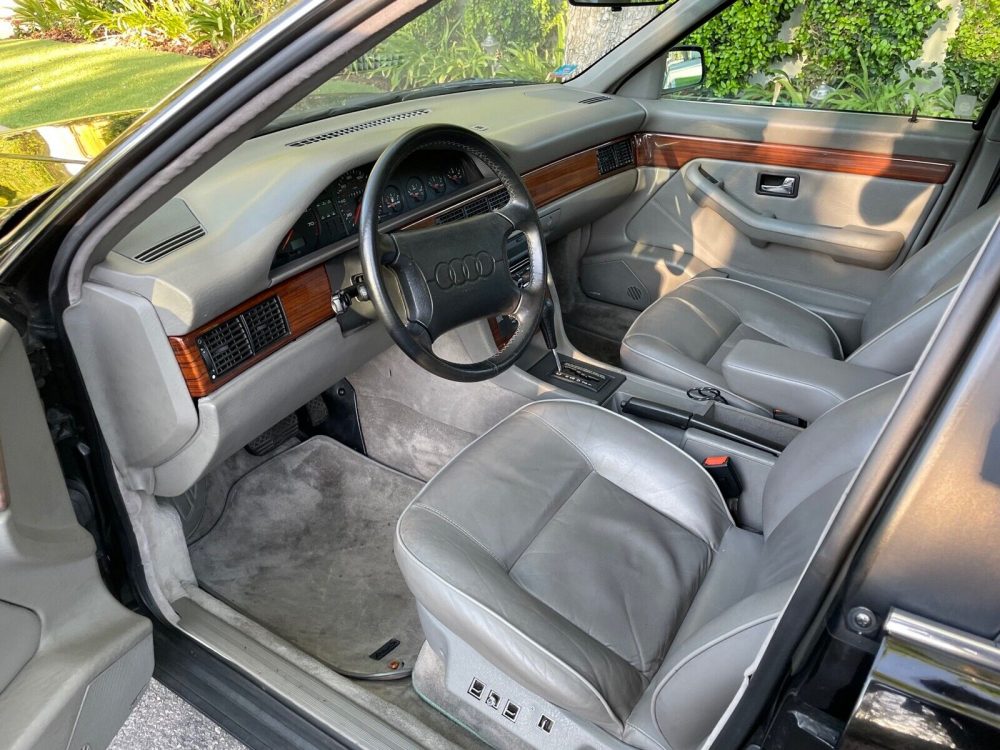 About this vehicle
This 1990 Audi 200 is an original. This is offered for sale by the original owner. The vehicle is drivable and is mainly used for weekend drives.
Vehicle Details

Hello all, for sale is my Audi 200 10v with original 78000. The car was bought brand new and was owned by one older gentleman its whole life. The car has been always stored in the garage, and was preserved in a meticulate condition. Car has an automatic transmission shifting very smooth. Everything on the car works, and the car is ready for a roadtrip as I just did a $1000 service on it.
Parts include original Audi stereo system, A/C condenser, and window passenger side window regulator.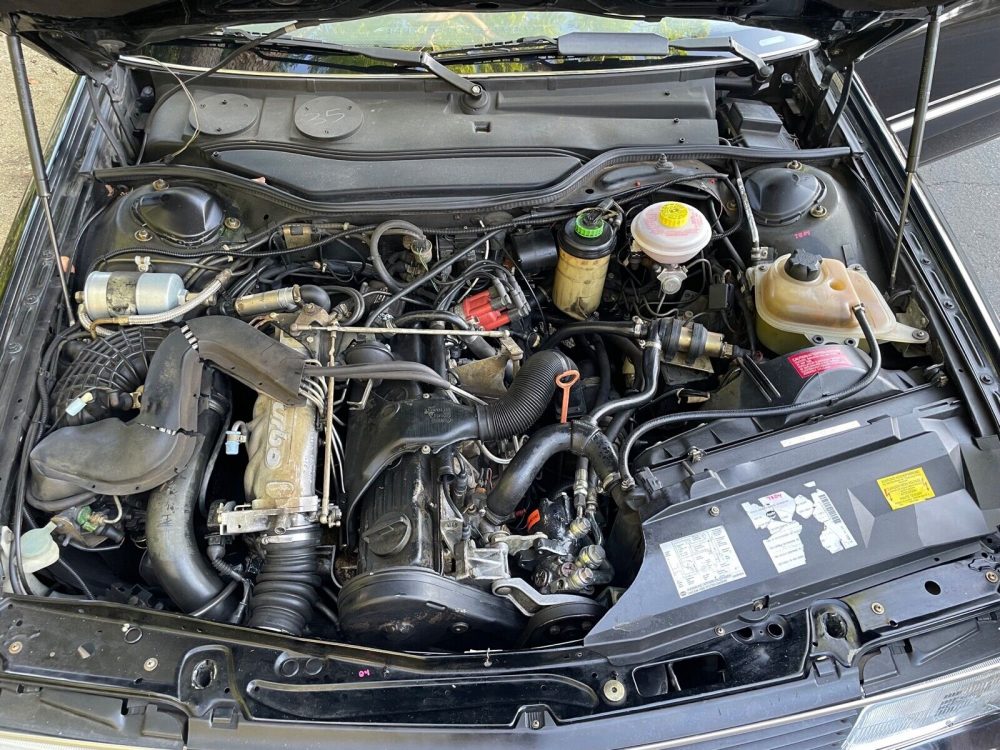 A 1990 model, this should have the MC2 dual-knock-sensor engine, which also had a revised camshaft, compression ratio, and a surprisingly large number of other revisions for a motor that lasted a very short time. Despite this, they basically produced the same power – 162 horsepower and 177 lb-ft of torque – as their predecessor, though they are claimed to be more resilient and rev more freely. This one looks sharp in basic clearcoat black, and the platinum gray leather inside isn't much of a surprise but looks good nonetheless. By today's standards, these were surprisingly light cars – even with an automatic, they tip the scales at just over 3,000 lbs. – nearly 400 lbs lighter than my dimensionally smaller 135i, which has amazingly less power equipment than this car does. Comfortable, reasonably quick, and traditionally understated, these cars are heavily undervalued but do require you are either a competent DIYer or know an Audi-specific mechanic, as there are tools and tricks that your local shop just won't know about. For that matter, they probably don't even remember this car existed. Few do. For a few grand, though, you can cruise in style and appreciate Audi's stout build quality.
-Carter