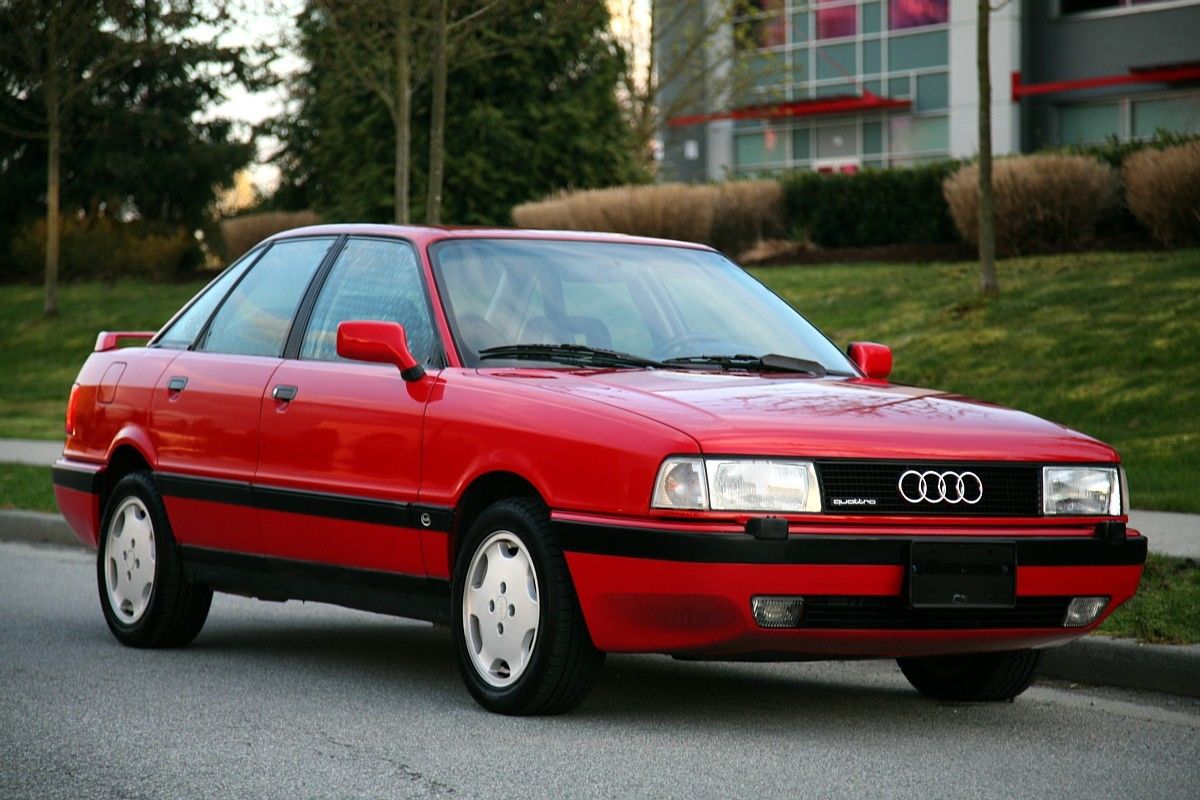 As I cover the more typically unloved range of German automobiles, finding comps can be at best difficult. At any given time, there are many favorite models of each of the marques available from pretty much any given date range – except Audi. For example, right now there are well over 100 pre-1990 BMWs on eBay. Audi? There's one right now. One. And, I've already looked at it.
The result is that when you have a pristine example of a 26 year old Audi, finding something exactly like it to compare values is very difficult. But we have something unique today to follow up on yesterday's highly-spec'd '91 90 quattro 20V, as another very clean Type 89 20V just so happened top come up for sale at the same time. How does it match up?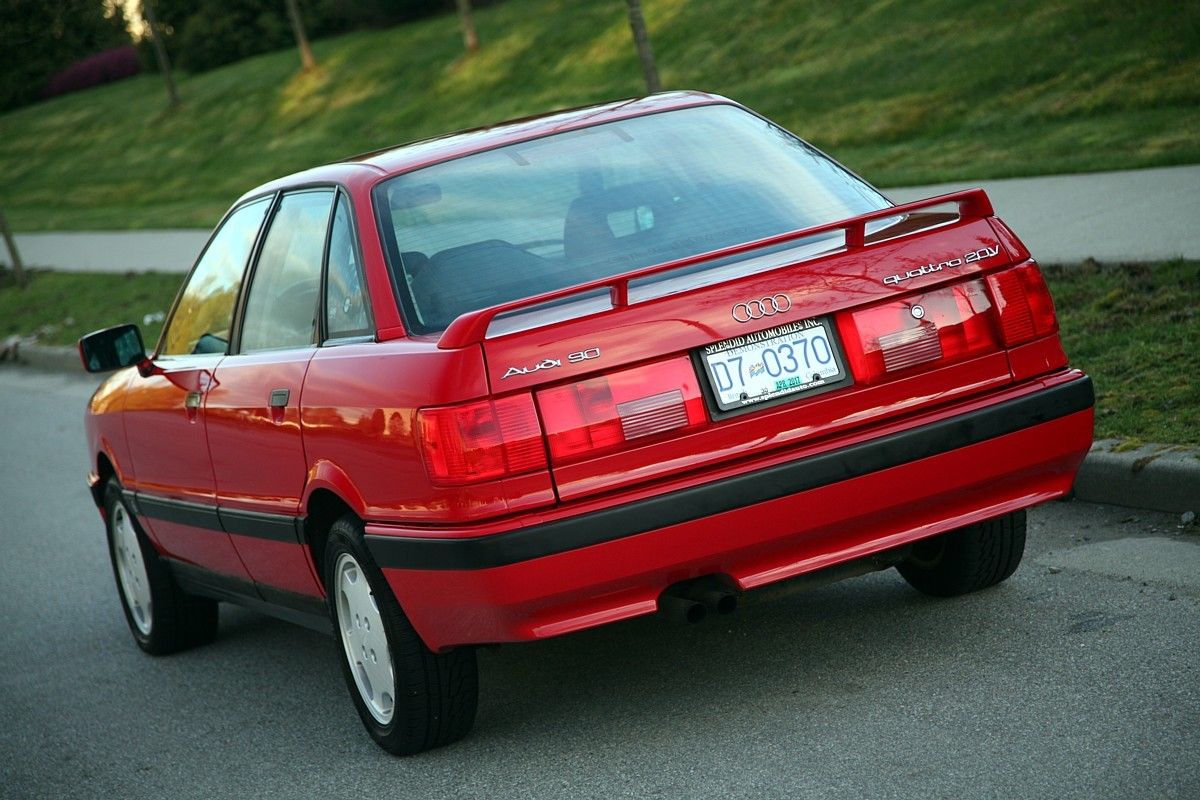 Year: 1990
Model: 90 quattro 20V
Engine: 2.3 liter inline-5
Transmission: 5-speed manual
Mileage: 198,900 mi
Price: $6,000 Buy It Now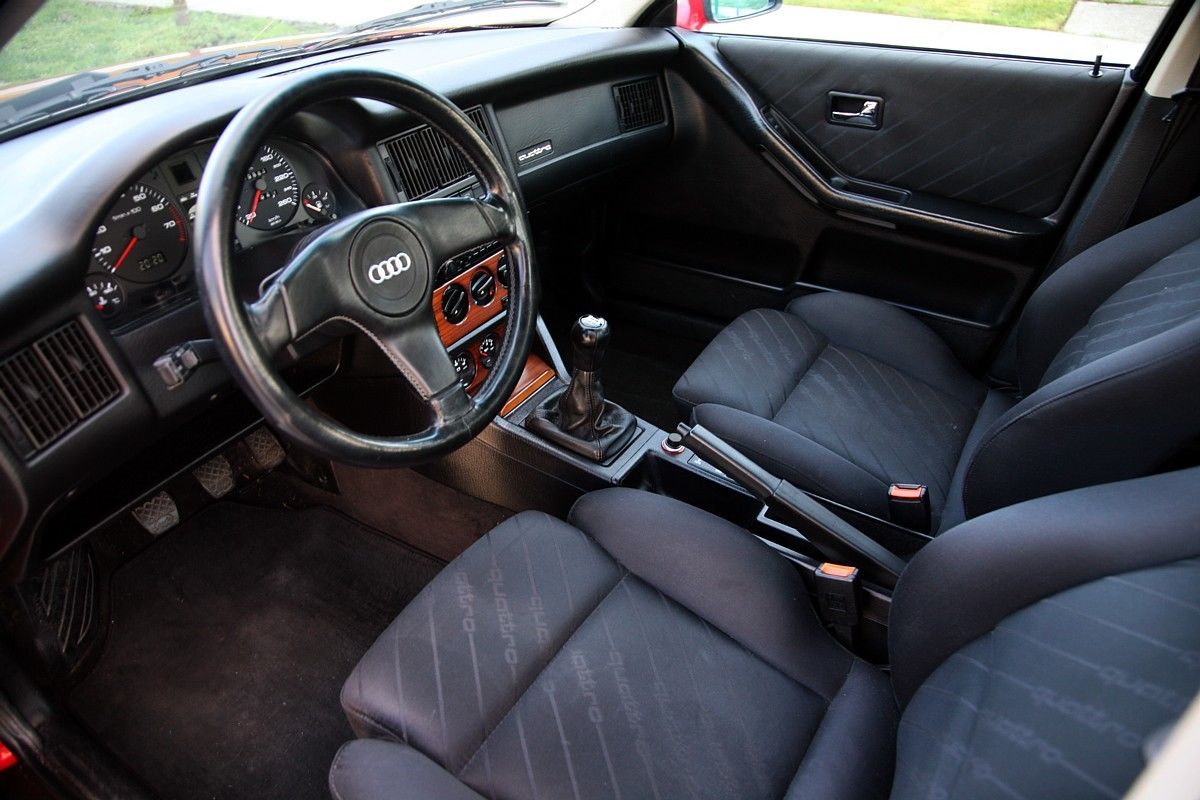 1990 AUDI 90 QUATTRO 20 VALVE, 5 Speed Manual Transmission. 2.3L 20v TWIN CAM 5 Cylinder. 198,900 Miles (320K Kilometers). Two owners only – the fist owned it until 1997 and the second since March of the same year. It is hard to imagine a better looked after and so fully documented car. Every parts receipt, work order, tire rotation, bulb replacement, everything is documented. The first owner we know little about, but deducing from the fact that he always had it serviced at the dealer, he must have been a proper custodian. The second owner I know – we share love for classic German cars. In fact, I have known him and this particular car since 1998. He has maintained the car to an extremely high standard. It will be difficult to list all repairs; this is why the repair diary is posted at the bottom. Just a few important things – all suspension bushings, shock absorbers, injectors, fuel pimp and filter, etc. have all been replaced. There are a few subtle upgrades – Euro H4 headlights, G60 brakes (hence the 15" wheels), Audi Sport Steering wheel, Bosch fuel injectors. It comes with some extra parts, including 2 brand new, in boxes front rotors.

The 20 valve Audi 90q is a bit special – not many were sold and they offered better performance than the Audi Coupe 20v due to it's lighter weight.

This is an amazingly well preserved car. The paint is in very good condition with minor imperfections, no body damage, no rust. Interior is great as well – no cracks on the dash or tears on the seats. There is a dent above the fuel door (see pictures). Everything works with the following exceptions – left rear window need a regulator, the AC compressor engages, but the air is not super cold. The trip computer display is partially leaked out, but still readable. This might be one of the cleanest, the best-preserved Audi 90q 20V in North America. This being a 1990 it has the rare and desirable tubular header, the later cars had cast iron exhaust manifold. It was sold new in Vancouver BC and spent all of its life here, not in showy climate. One claim of 1500 – we have picture at the event as well as the repair invoice. The car drives as it should. A true survivor. It can be driven anywhere.

For more information, or to schedule viewing appointment in Vancouver, please call Splendid Automobiles Inc. (604) 516-6002

Independent party pre-purchase inspection at your expense prior to bidding is welcomed and encouraged.

A NOTE TO OUR USA CUSTOMERS: As this vehicle is over 25 years old, it is exempt from US EPA and DOT compliance requirements. It is fully admissible to USA and NO modifications are required. Since is was sold new in Canada, it's emissions equipment is 50 state legal and registering in California will not be a problem. We can assist you with shipping arrangements worldwide OR if you decide to drive it home, we will pick you from the airport, arrange for temporary permit, etc. Canadian residents are required to pay GST, BC residents pay PST and GST. No tax will be collected from non-Canadian residents.

We ship worldwide.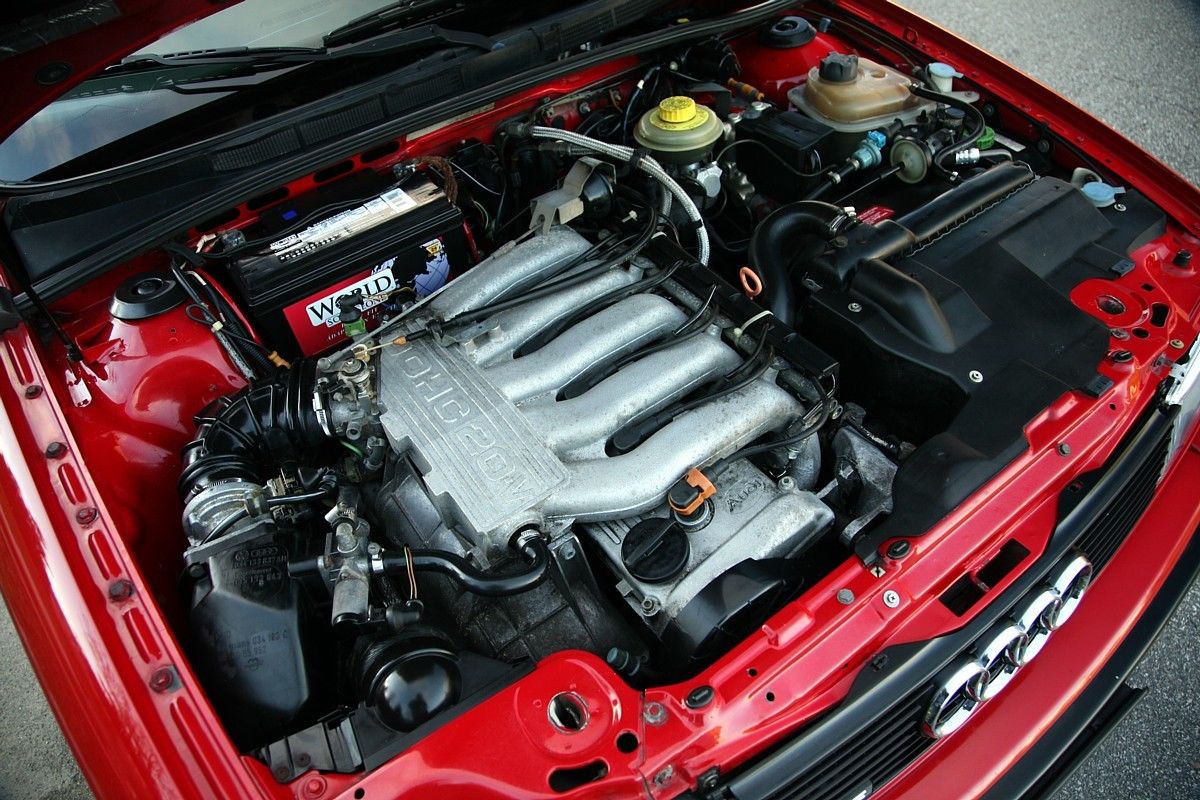 Yesterday it was the condition that made the model stand out; today, it's the color. Tornado Red always looks awesome on these 90s, and today's is no exception. It's set off well by the wide black rub strips and 'quattro' script Jacquard sport cloth inside. The condition belies the nearly 200,000 miles accrued and there are stacks of receipts to back up the condition. There are the upgrades, too – this was not a sport model, but being an early '90 it has the tubular header on the 7A. However the car has been upgraded with the dual-piston Girling G60 calipers shared with yesterday's sport model. That necessitated an upgrade to 15″ wheels, and in this case (somewhat oddly, I might add) wheels from a B4 front-drive 90S were chosen probably because they were available – the Speedlines are notoriously difficult to find in good condition and in the sedan offset. A careful eye will also tell the difference in ride height; the sport models sit 25mm lower and look more purposeful. A set of lowering springs and some 90 Sport quattro 5-spoke Votex wheels (or better yet, the Speedline-made 6-spoke 16″ Competition wheels!) would transform the look in my opinion. The car does have some nice cosmetic upgrades like the European H4 headlights (a vast improvement over the DOT units) and the Nardi 3-spoke wheel.
Despite the nice condition, pricing is aggressively high in my opinion at $6,000. There isn't a lot of demand in today's 90 quattro market, and once you're past the magical $5,000 ceiling for older Audis, there are a lot of options out there. $6,000 gets you into a very nice S4, for example, of either the C4 or B5 generation. This one is great looking but has been lingering with the $6,000 Buy It Now for a bit, and I'd expect the price will need to come down about 20% before it's sold.
-Carter