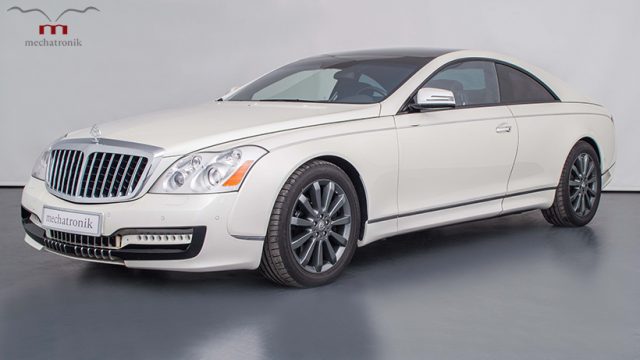 A little over a year ago I examined a 2008 Maybach 57S and explained why I thought it was one of the worst cars you can probably buy in terms of well … everything. Today I'm checking out another Mayback 57S and you may have noticed that this one looks a little different. What you are looking at is one of nine 57S Coupes ever produced. Now Mercedes-Benz and Maybach never officially produced a 57S Coupe but rather German coachbuilder Xenatec stepped in with the blessing from Mercedes and undertook this massive job. Xenatec orginally planned to produce somewhere between 100 to 200 of these 57S Coupes but operations ceased after Maybach sedan sales fell flat and maybe the market for a $930,000(!) luxury coupe wasn't as big as they projected. Seriously, these cost over $900,000 when the sedan sold for a little more than $400,000. When looking at this monster, you can see that no corners were cut in this conversion as everything looks exactly what you'd expect from a production car outside of the lower front grill that looks a little suspect in the styling department. So what do you make of this thing? Another failed experiment or something to be treasured as an example of rare ultra-luxury?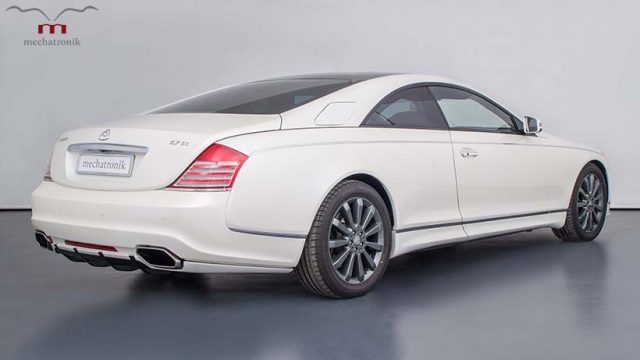 Year: 2009
Model: 57S Coupe
Engine: 6.0 liter twin-turbocharged V12
Transmission: 5-speed automatic
Mileage: 28,600 km (17,771 mi)
Price: Unlisted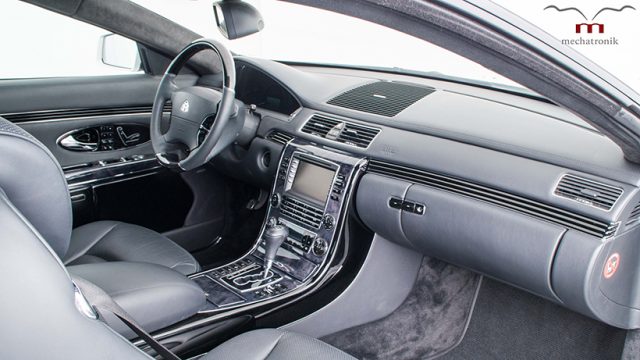 Maybach 57 S coupé – luxurious exclusivity. As only 9 units were built, this coupé is one of the rarest, most unusual vehicles ever to have been produced in the history of this ultra-luxury-class vehicle segment.

Despite the fact that the Maybach 57S loses two doors as a coupé, it is still a four-seater. However, the A B and C pillars as well as the doors and the car wings were modified for the Maybach coupé. The B-pillar was pushed back 20 centimetres towards to the rear to enable back seat passengers to climb in easily.

The conversion of the rear sides increased the width of the Maybach coupé by 20 centimetres. The extended wheelhouse has 20 inch alloy wheels in a new design. The coupé conversion is rounded off by sporty skirts at the front and rear, new rear lights and an exhaust pipe in a new exhaust pipe shape.

In contrast, no change was made to the wheelbase at 3.39 metres nor to the entire drive shaft with its 612 hp and 1,000 Nm six-litre biturbo V12 engine. The Maybach 57S accelerates from zero to 100km/h in 5.0 seconds and reaches a top speed of 275 km/h.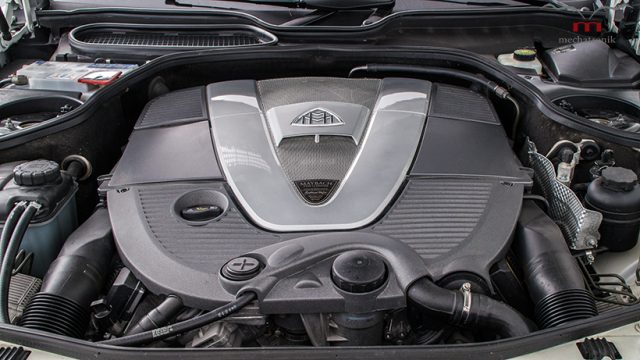 I really can't get over how well they nailed the design of this car. The rear end of this car looks perfect in my opinion as they ditched the full length taillight and went with more of a CL-Class style with two separate pieces. The rear sears are crafted perfectly and they even went all out with the cooler in between them. They even left the three gauges on the roof so the rear passengers could see what is going on. You kind of understand why this car cost so much.
When you think about it, Xenatec was really onto something here. These came out before the Rolls-Royce Phantom Coupe and Bentley Brooklands were available but again, I think the problem was the price. You had people more than willing to pay the $400,000 for a Phantom Coupe but $900,000 for a car that still gives you flashbacks to the W220, not matter how well you tried to hide it, probably wasn't going to work. The only reason I could see someone ponying up for these is the exclusivity because well, everyone has a Phantom Coupe or Drophead in Monaco but no one has the 57S Coupe. This explains why you see things like the Mega Track running around there even though it is a really odd car to have in the south of France.
Probably one of the most surprising things to me is that the seller, Mechatronik, actually had another one of these for sale as well. That was 2007 in black with tan interior that I preferred much more than this white one. Neither of these cars had prices listed but if I had to guess, I would say they aren't too far away from that magical $1,000,000 mark. This of course seems insane seeing are you can buy the sedan version for $65,000 but it's all about the price of exclusivity. You are paying for being one of nine (which I have my doubts on that there are only nine) and that is well worth it for some.
– Andrew