Possibly one of the most well recognized Mercedes-Benzes of all time, the 300SL came about in similar fashion to the Porsche Speedster that we featured here recently on GCFSB. Max Hoffman, well known imported for foreign iron before many companies set up North American operations, made the suggestion to Mercedes to sell a street version of the W194 300SL, as he thought the car would gain good acclaim amongst American consumers. They took Hoffman's advice and this car, with its distinctive gullwing doors and fuel injected, dry sump inline six was the first Mercedes to sell more outside its home market than within.
The hardtop Gullwing was sold from 1955 through 1957 and in 1958, the roadster took its place. Noted as being a bit softer edged than the Gullwing, the roadster had a revised rear suspension and, from 1961 on, disc brakes on all four corners. This 300SL roadster for sale in New York is an earlier model with an older restoration.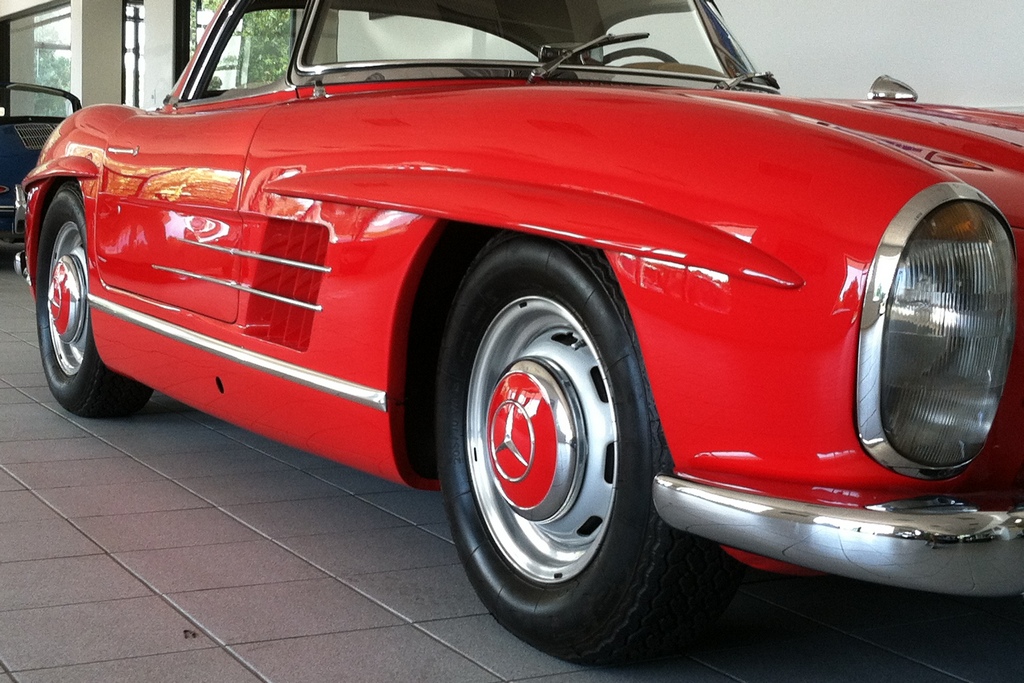 This is a 1959 Mercedes 300SL Roadster with factory hard top. This car is an older restoration but still shows very well. Car recently received all new brakes and a full tune up. This is not a show car but a very impressive and solid driver.
At $650,000, this SL is well within the ballpark of what these cars are bringing these days. Those with racing pedigree or the rarer, all aluminum bodied SLs will fetch higher prices, in some cases over one million dollars. Besides 1963, when a scant 23 300SLs were produced, 1959 models are the second rarest of the roadster production run, with only 211 built that year. Red isn't my favorite color on these, but I like the fact this car is an older restoration, which takes away a bit of the apprehension when it comes to driving it as intended.
-Paul