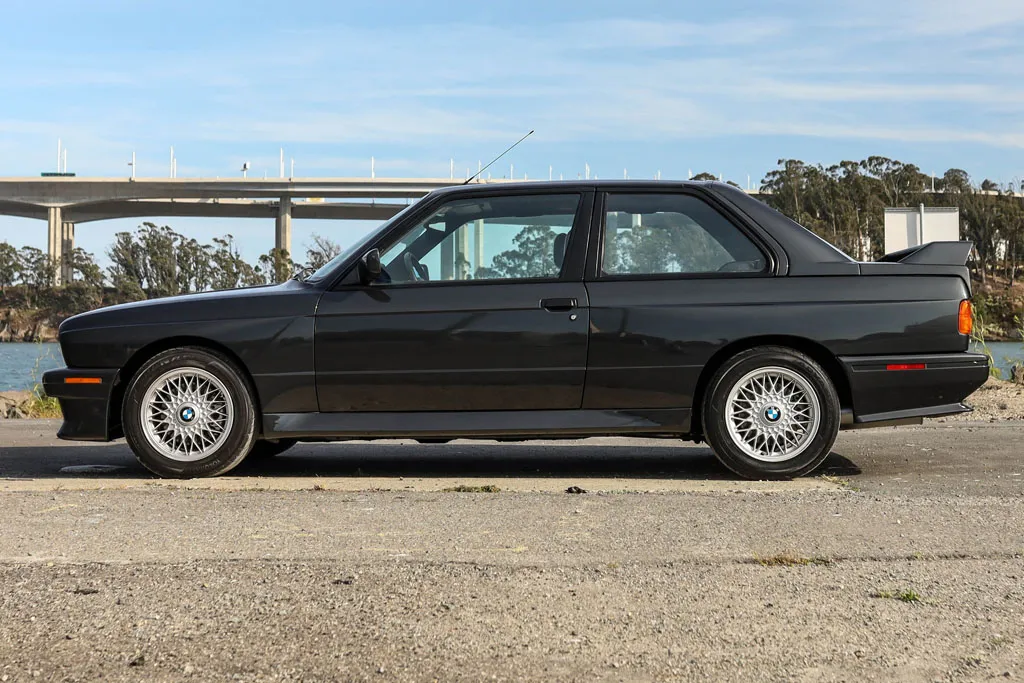 That the E30 M3 has been on a stratospheric price rise is old news. So are the stories of "I could have bought one for $400 20 years ago". You know what? I could have bought a really nice piece of land near the coast in Rhode Island for 10% its current value 30 years ago, but I didn't. Old, too, are the stories of what floor some ex-M3 owners got off at; for unlucky examples, it was $15,000 a decade ago, but smarter sellers have cashed in on E30 mania. How high it will go? At what point will people say "You know what? This is a 4-cylinder near-luxury economy car that I'm paying $100,000 plus for"? It would seem that every time someone raises the flag of THE END IS NEAR another shockingly priced example clears what appeared previously to be an insurmountable hurdle and Mr. Toad's wild ride continues. While there's been a slight cooling in the acceleration curve, it's still pretty insane – with top-condition cars priced at and selling well over $100,000. But the market has realized that many of the examples coming to market weren't condition 1, or frankly even condition 2. Lesser than top-tier example's value has gone almost completely flat, and now it's the really exceptional models that are rising to the top rather than the entire crop. Today's car is priced towards the top and claimed to have been restored – let's take a look: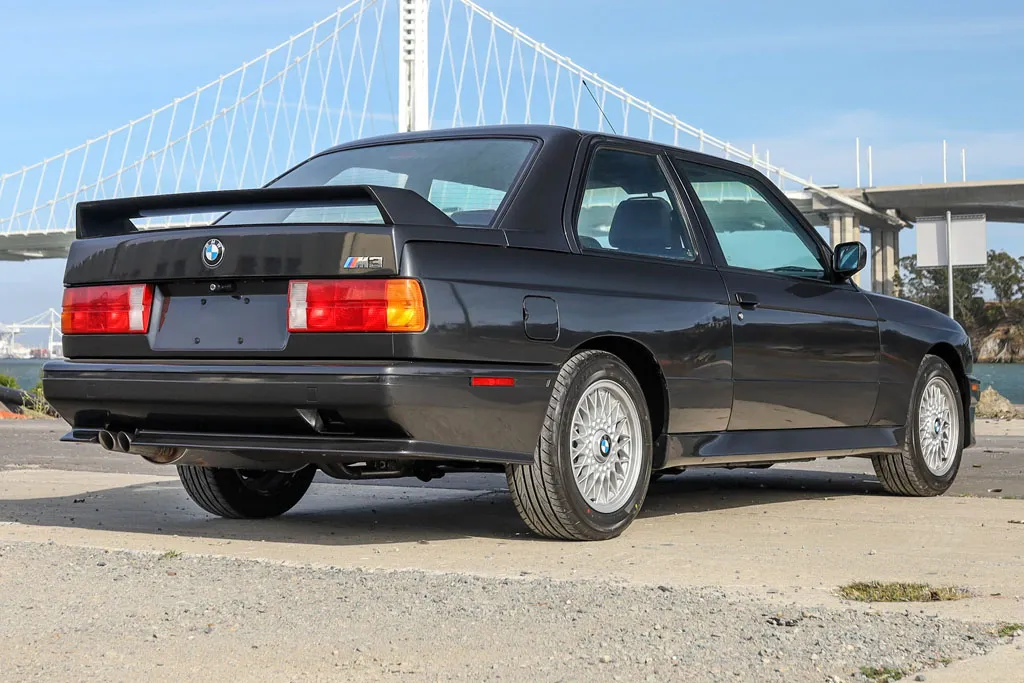 Year: 1990
Model: M3
VIN: WBSAK0318LAE33997
Engine: 2.3 liter inline-4
Transmission: 5-speed manual
Mileage: 183,300 mi
Location: San Francisco, California
Price: $142,499 Buy It Now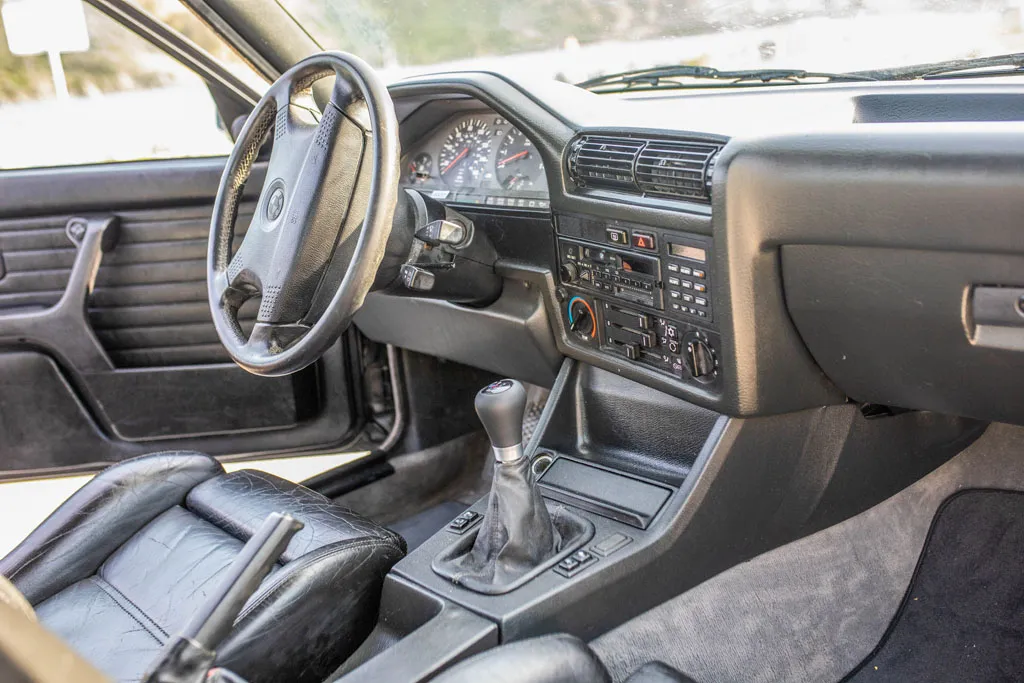 Up For Sale is Our 1990 BMW M3 Restoration
– 1990 Model Year BMW M3 E30 Coupe
– Anthracite exterior
– Car was reportedly bought brand new at Stevens Creek BMW by an AMA hall of famer Jimmie Filice
– Complete restoration completed in March of 2022
– Car was repainted in Anthracite in October 2021 by Auto City in San Fransisco
– The 2.3 liter S14 power plant has been fully rebuilt, and Photo documented
– Kolbenschmitt main bearings
– King XP p=max racing rod bearings
– New connecting rod small end bushings
– Crankshaft magnafluxed and micro-polished by Ed's Crankshafts Hayward Ca
– ARP rod bolts
– ARP Main stud kit
– ARP Head stud kit
– E46 cam chain tensioner
– New Chains
– New tensioners
– Elgin Cams 11mm lift 270' duration
– 95mm JE Pistons 10.3-1 compression, Dry film lubricant skirt, ceramic crown coating. 2350 liter displacement.
– Cylinder head and ITB's port matched and flowed, 30mm venturi , radius valve job, combustion chamber polished valve/valve seats unshrouded.
– Evo light weight fly wheel
– New clutch
– CSF Aluminum radiator
– New Behr heater core
– New wires,plugs, cap
– New coolant and fluid reservoirs
– New driveshaft bearing
– New O2 sensor
– New exhaust reported by seller to be CARB approved
– Header back system built by DECCAT with a Stella muffler
– The 5 speed Gertag manual gearbox and limited slip differential have had a fluid service
– Original equipment incudes 15″ basketweave wheels, a sunroof, a rear spoiler, fog lights, an onboard computer, front sport seats with black leather upholstery. and factory wide body flares
– The original leather Recaro sport seats and rear bench have been refinished to like new condition by Karliz interiors , Novato Ca.
– New BMW M# floor mats
– Weighted M3 shift knob
– Air conditioning has been converted to R134a refrigerant.
– The suspension has been upgraded to Bilstein B6 dampeners
– Brake calipers have been rebuilt with ATE OEM seals,
– New Brake pads
– New discs
– Stainless steel braided lines.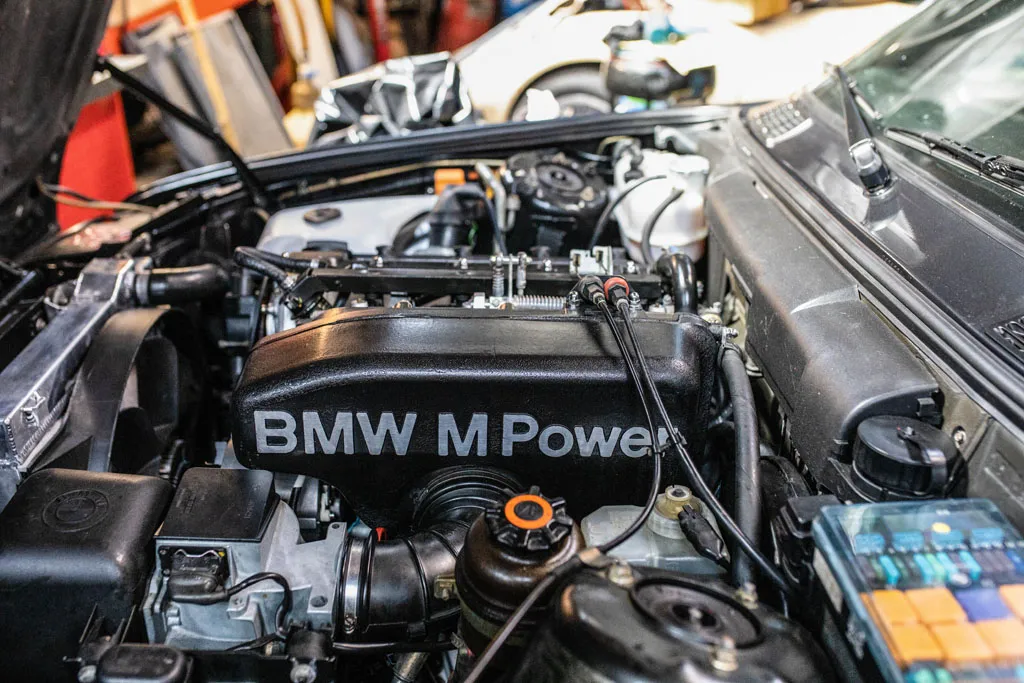 Well, the likes are obvious. The car looks great from the outside. Diamond Black Metallic would not be my first choice of color on an E30 M3, but were it the right one I also wouldn't walk away because of it. The S14 is claimed to have been rebuilt; properly done, this alone can run into the teens. The suspension and brakes were also gone through. It is right around here where things start going off the rails for me. The seller says that the interior was redone, but it doesn't really look like it was to me – at least, not recently. The seats have obvious damage and cracking of the leather, there's a big indentation on the rear seat material, the dashboard looks to have been sprayed with a product that's made it look much worse than it likely is…in short, looking around the cabin it looked more like what I expected to align with a lightly refreshed 180,000-mile example than a completely restored one. For me, that makes the asking price hard to swallow.
The same money gets you into a cool Euro model claimed to have only 10,000 miles. It had a better interior and was, overall, a much better prospect if you're going to drop a bonkers amount for an M3. The reality is that you can probably get into one for a bit more than a third of the asking price here and undertake what's been done to come out way ahead.
-Carter