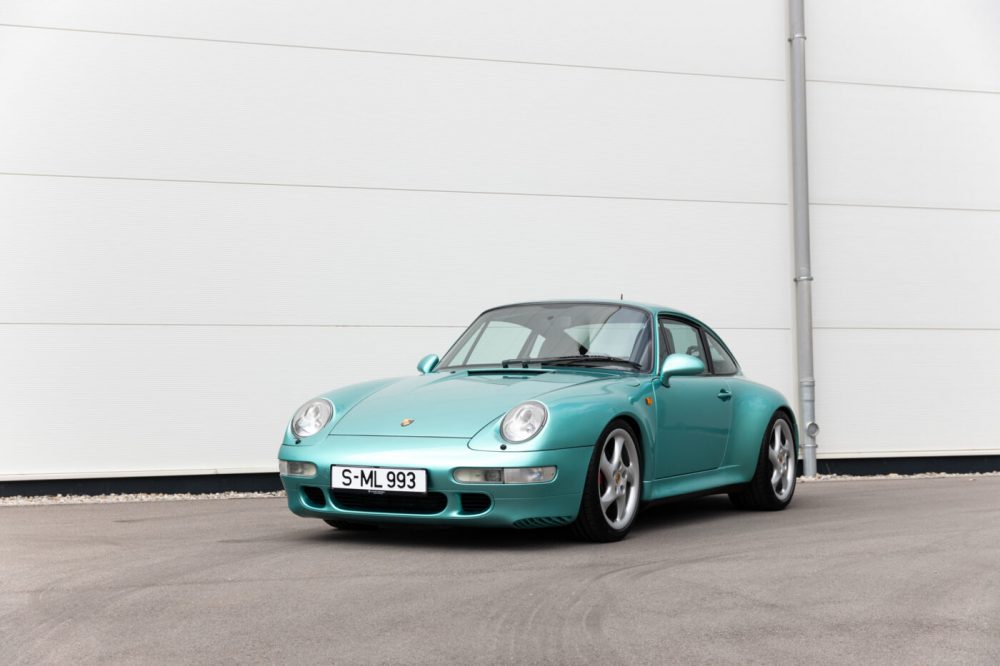 It seems that Porsche wasn't afraid of turquoise judging by the 930 Turbo I looked at a few weeks ago. As you can see by today's car, they certainly weren't scared of it on the outside of their cars either. This 1996 911 Carrera 4S is a desirable car in any shade, but in paint-to-sample Dragonfly Turquoise Metallic? Oh boy. Rumor has it that this was a press and demo car for Porsche AG in Germany and then changed hands to an employee who owned the car from 1998 to 2007. That certainly explains I've never seen one in this color and it has the extra touches on the interior. The price? I guess we'll be guessing on this one.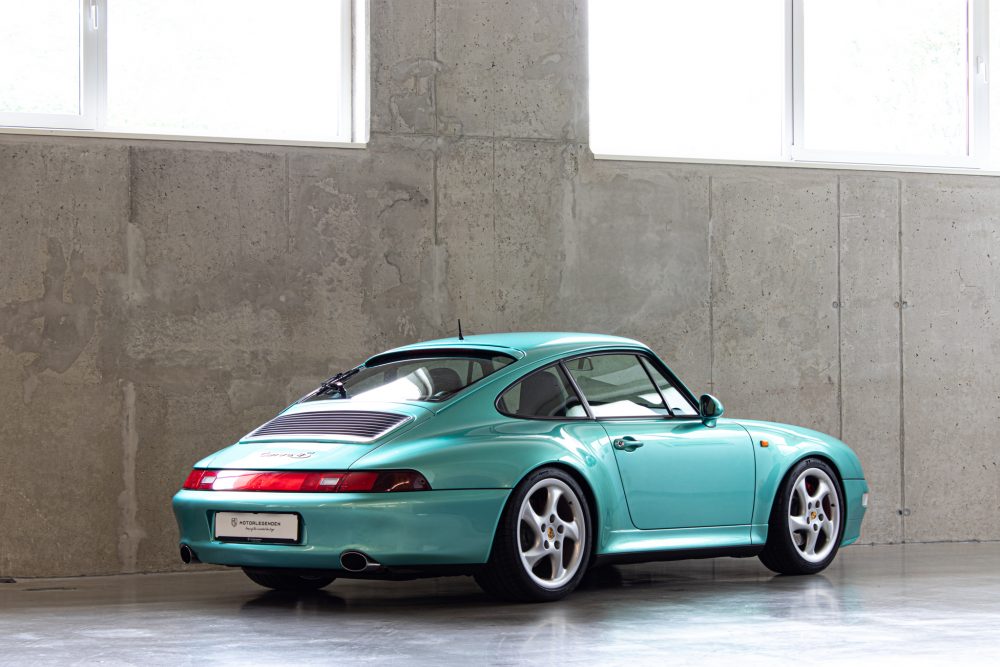 Year: 1996
Model: 911 Carrera 4S
VIN: WP0ZZZ99ZVS311027
Engine: 3.6 liter flat-6
Transmission: 6-speed manual
Mileage: 51,900 km (32,249 mi)
Location: Indian Trail, North Carolina
Price: On Request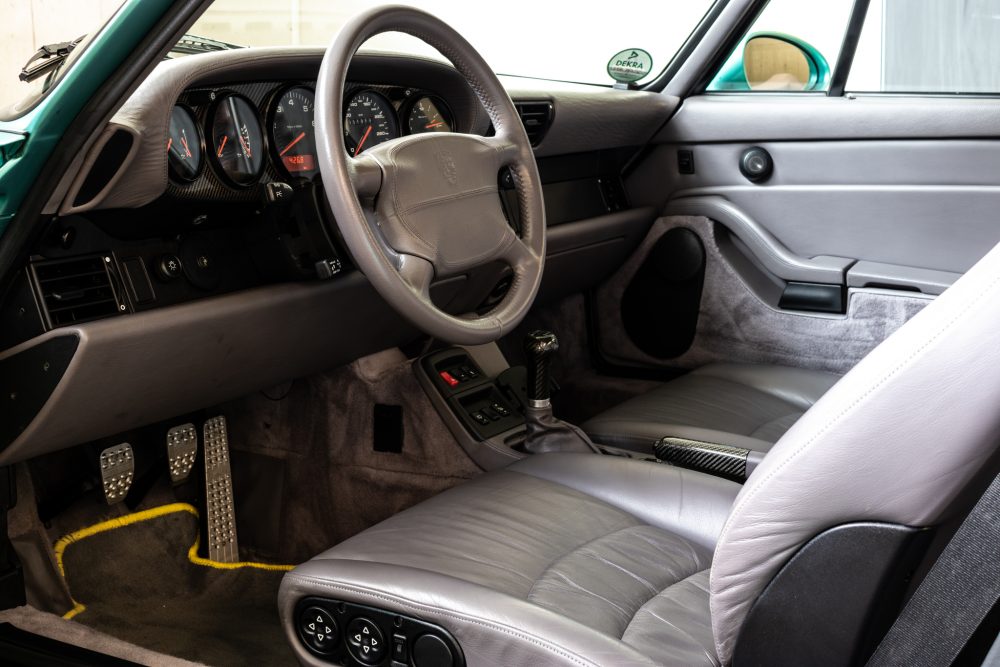 This Porsche 911/993 Carrera 4S coupe is unique in every respect that is second to none: A Porsche press vehicle in the rare special color (PTS) Libellturkis metallic with low mileage, no accidents or repainting, and consistently and uncompromisingly serviced and maintained. Among other things, the engine compartment was ice-blasted and the vehicle ceramic-sealed.

All documents, starting with the Porsche used car invoice and the service receipts with entries in the checkbook, as well as the complete on-board folder with all operating instructions and the almost untouched tool set are available. The overall impression of the vehicle is also confirmed with a grade of 1 based on the present report by Mr. Konrad Deuschle. In it, the car is described in a year-old car-like, rust-free and accident-free condition.

Particularly striking and rare: the special color "Dragonfly turquoise metallic". The exterior color ("Ocean Jade") executed by the special request department and the matching interior with the comfort seats in gray raffia leather is a combination that probably doesn't exist a second time. The standard equipment of this special model was already very extensive ex works. This included the cruise control, the locking and brake differentials, as well as the sound package, a more powerful battery and the Porsche Radio CDR-21. The latter was replaced by the previous owner of this vehicle with a current Porsche PCCM.

The various additional options such as lowering, Litronic headlights, sound package, aluminum dials, chrome-plated tailpipes, leather-covered interior details such as the leather steering wheel, door sills with embossed model designation, heated seats on both sides, etc. confirm the tasteful and exclusive configuration.

This car was used as a press and presentation vehicle by Porsche AG and then changed hands to an employee who owned the car from 1998 to 2007. The vehicle then remained in third hands until 2022.

The 993 series is currently the most attractive of the air-cooled 911 series. Sophisticated technology suitable for everyday use, beguiling looks with superior driving performance make the last series, to which the special model Carrera 4S belongs, desirable. After the Turbo, this model version is the most exclusive way to drive a 993.

Conclusion: This Porsche 993 Carrera 4S press car from the first model year 1996 does not need to be repainted and with only 51,900 km in the special color dragonfly turquoise metallic it is certainly one of the most desirable examples of this series. Thanks to the complete history and due to the ongoing maintenance, the car is immediately ready for use and without a maintenance backlog. In the combination of press vehicle, special color and low mileage, this popular air-cooled classic will continue to develop its enormous potential, especially in this condition with a grade of 1.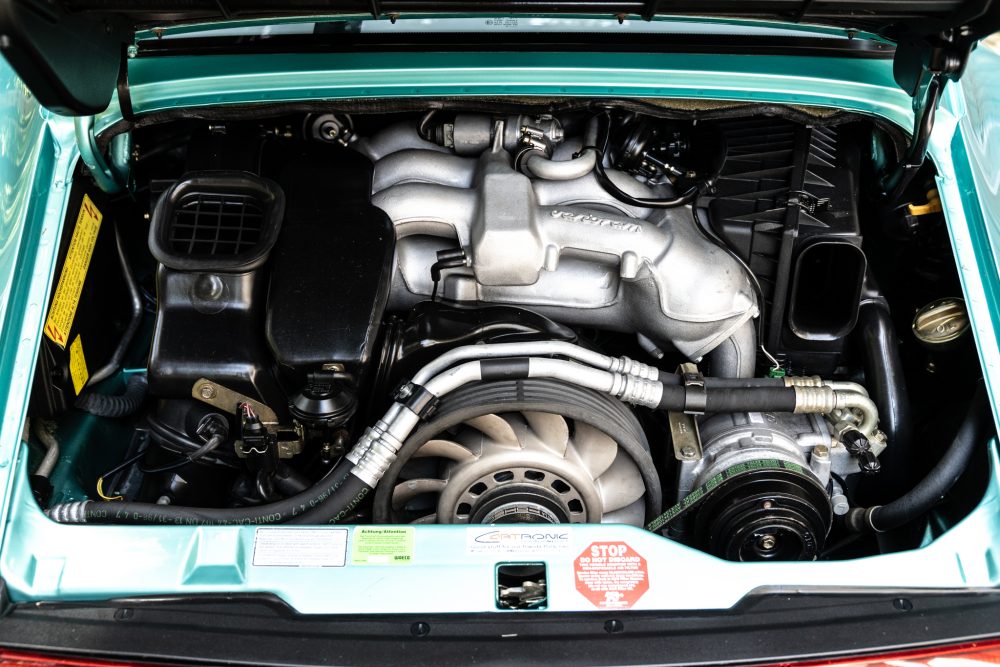 You can see why everyone is crazy for these right now and will continue to be crazy. Some will argue this is the pinnacle for the 993 chassis if you want the widebody and the added grip of the C4S. The selling dealer in Germany certainly knows what they have here, and I'm a little scared to ask how much.
We do have a recent comp with this paint-to-sample Amethyst Metallic over special-order Magenta leather that had just 45k miles. Selling price of $183,000 certainly is a shocker considering that bought you a Turbo not too long ago, but times have changed. If this car is priced similar to that, I wouldn't be too shocked, but I'm thinking it might be more judging by there are other cars listed on their site for over $200,000. Also, this one is eligible for import given it is 26-years-old, so if you want to bring it stateside, it is more than welcomed.
– Andrew