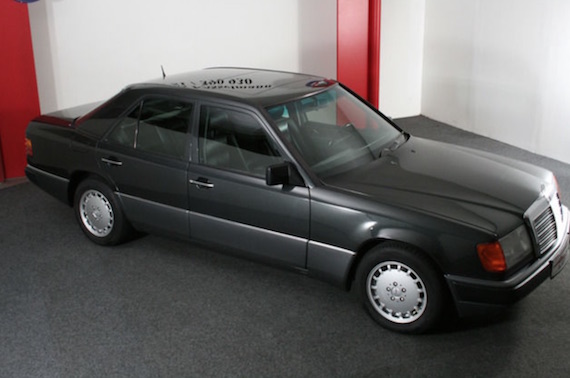 The 1981 Mercedes-Benz 280S we featured on Wednesday got a fair amount of attention, mainly due to its unusual spec. Part of this boiled down to the fact it was equipped with a 4-speed manual gearbox. There's no telling how many W126 S-classes they made with a third pedal, but my guess would be less than 3% of the production run. The W124 E-class was initially offered in the US market with a 5-speed manual, but few buyers chose this gearbox which led Mercedes to swiftly remove it from the options list. This 300E for sale in Paderborn, Germany, is equipped with the 3.2 liter, 24 valve inline-6 hooked up to a 5-speed manual gearbox. Unlike the aforementioned 280S, this isn't a poverty spec model. This example has leather, burlwood trim, heated seats, rear sun blinds and other luxury touches that buyers in the US market came to expect from Mercedes. This 300E is also a 1990 model, making it eligible for importation stateside.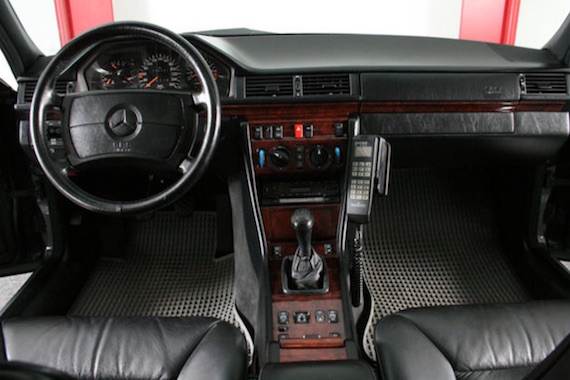 Year: 1990
Model: 300E 24V
Engine: 3.2 liter inline-6
Transmission: 5-speed manual
Mileage: 36,100 km (~ 22,431 mi)
Price: €19,700 (~ $22,018 USD)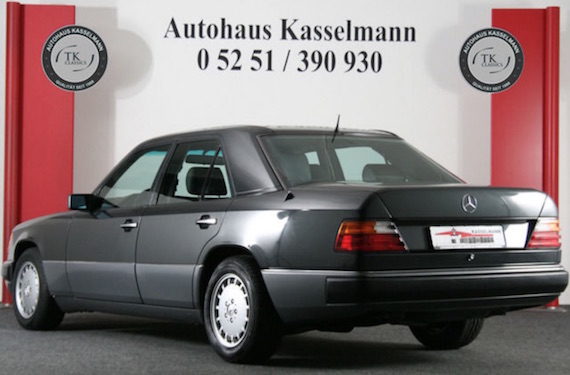 Unbelievable … but really true!! Only 36,100 KM. Vehicle has been stored since 20.12.1994. The 300E is in a new condition. Multi-contour seats, Radio MB Exquisit with 8 speakers

Climate control
Leather
Front heated seats
Electric seats + seat height
ABS
ASD
Electric sunroof
Rear blind
Radio
Casette
Cruise control
Electric windows front & rear
Central locking
15 inch alloy wheels
Non-smoker
Power steering
Adjustable steering column
Driver airbag
Wood trim
Center armrest
Two owners
Emission class: 01
Rear-wheel drive
HSN 0708
TSN 404
HU + AU will be renewed prior to sale
Emission sticker: 4 – Green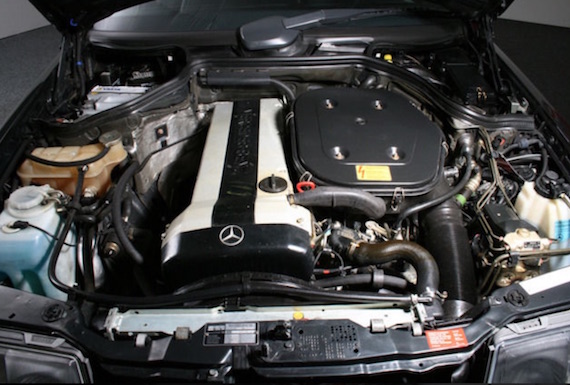 Normally when one thinks of a sporting W124, the mind is drawn instantly to the 500E/E500. About the only thing this 300E is probably missing would be the Sportline trim, but regardless, it's a rare piece as is. It's still within the realm of reason that one could find a reasonably clean version of the 500E/E500 with a bit higher mileage than we see here for a price similar to what we see here with this 300E. So when you factor in what it would cost in terms to ship this car over here and the other fees associated with the process, some might indeed go for the V8 option. Also worth noting is that this car has been sitting for a while, so this would warrant a thorough checkup indeed. Still, this is nicely optioned W124 worthy of a good home.
-Paul