Readers of my posts will know that earlier this month I was on the brink of swapping my E34 5-series for a short-wheelbase W126. But the vicissitudes of life have a way of intruding into even the best-laid plans, and at the last minute I had to pull out of the deal. Both the buyer lined up for my car and the seller of the W126 were saintly in their understanding, for which I remain grateful. So I continue to daily drive the 525i. Since I'm going to hang onto it for a while longer, I decided to do a bit of tidying up, replacing the sagging headliner and refreshing some front suspension components. Meanwhile, I continue to keep a watchful eye on W126 market. A short-wheelbase 300SE was top of my list, but closely followed by the 420SEL. With these, you get the additional torque of the 4.2 liter V8, but without the costly-to-repair hydro-pneumatic suspension that comes on the 560.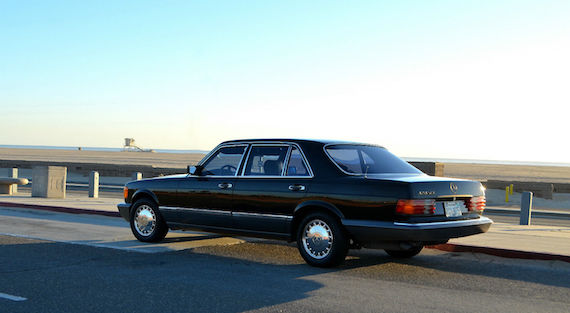 Year: 1990
Model: 420SEL
Engine: 4.2 liter V8
Transmission: 4-speed automatic
Mileage: 205,724 mi
Price: $5,700 Buy it Now or Make Offer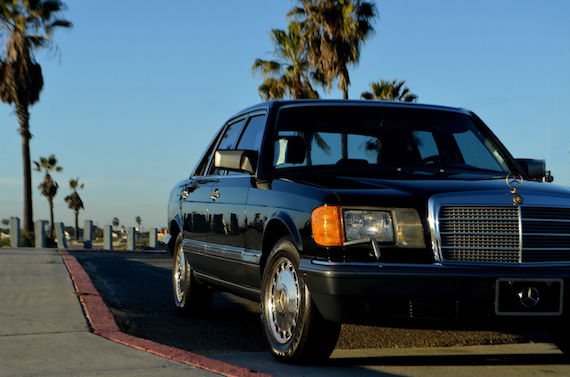 Last Service
(change oil + filters + brake fluid) + complete inspection in Maurice Mercedes-Benz.

EVERYTHING works great.

I am second owner and car is in extremely well kept condition. Runs and Drives Perfectly
It's 98% shape if you consider fairly a 30 years old car.
Original Paint Work
No Accidents
Clean CarFax
Non-Smoker
No rust
No leaks
No issues
California Car
Black with Black Interior
Pink slip in my hand
Every original keys
Every original books

Engine and transmission 9.5/10
Paint looks great (only bumpers have couple scratches) 9/10
Interior is like new 9.5/10

It's not especially high tech electronics and thats I love it.
I think the value is great. The engineering of this automobile is incredible.
She gets me to where I want to go in style, with comfort, with power, a wonderful smell and she teaches me how appreciate older quality.
It's very comfortable on long trips.
Over the last three months I was with my MB in San Francisco, Yosemite National park, 3times in Las Vegas and Grand Canyon.

Than the fact the value goes up not down.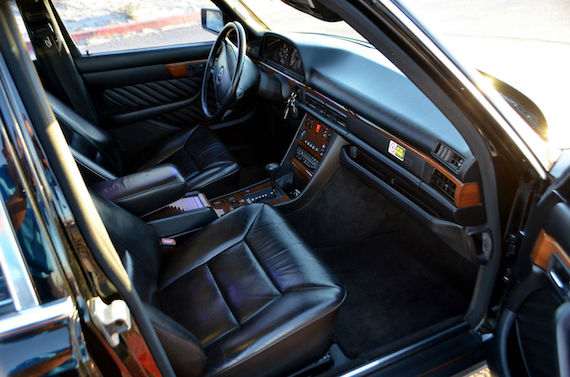 This particular car comes in a classic and winning color combination – 040 black over a black leather interior. The seller has taken some great pictures that show a spotless-looking car with glossy, rich paint and an apparently flawless interior. There may be a little photo editing at play, but there's no doubt that the car looks fantastic in the listing. Particularly nice are the scenic pictures taken in any around Yosemite. A long wheelbase luxury sedan doesn't immediately spring to mind as a "canyon carver," but I bet the big Benz was a lovely grand tourer.
If I had to nitpick: the passenger-side headlight wiper blade appears to be sitting at an odd angle, indicating that it might be broken. And the chromed wheels, a particularly Californian touch, and the gold badging are not entirely to my taste. But I could certainly learn to live with them.
The asking price of $5,700 seems quite reasonable, so what's the catch? Well, the odometer shows just north of 200k. These cars will normally take this kind of mileage in their stride, so it's nothing to be too worried about. It does however mean that maintenance history is key and potential buyers will want to see some records to ensure this one has been properly looked after. On the V8s, the timing chains and guides need to be replaced every 100k miles or so, and this is not an inexpensive job.
– Craig