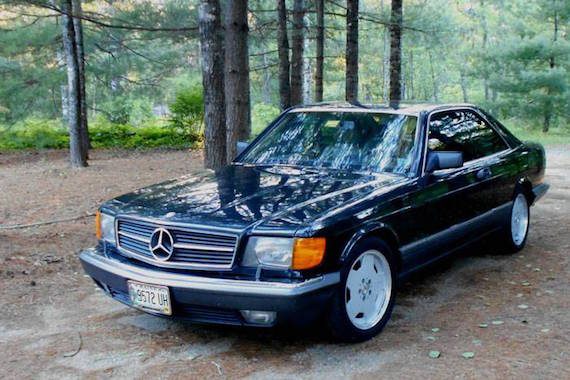 I've posted a number of W126 sedans over the past few weeks, making no secret of my love for the 80s era S-class. But no less desirable, in my view, is the two-door variant based on the same platform, the C126. These cars offered all the luxury and advanced (for the time) safety features of the sedans, not to mention their elegant and timeless styling, but with the added panache of a sexy, low-slung, pillar-less coupe. As with their four door counterparts, used prices for these cars are a little all over the map these days. This '90 560SEC is a middle of the market example that appears to be in turn-key condition.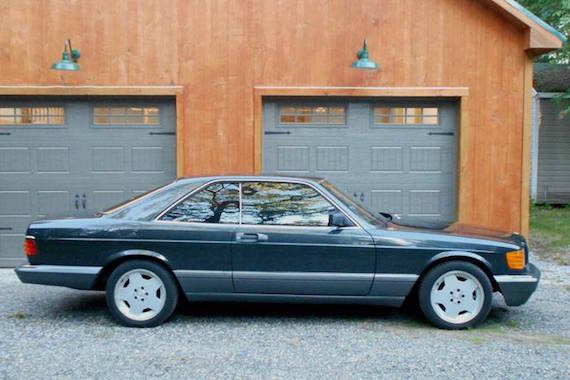 Year: 1990
Model: 560SEC
Engine: 5.5 liter V8
Transmission: 4-speed automatic
Mileage: 103,400 mi
Price: $9,200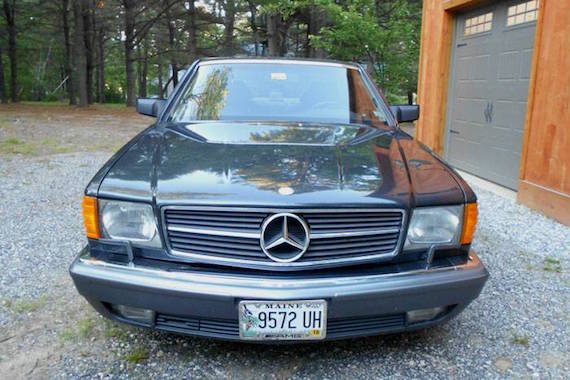 This is a 1990 Mercedes-Benz 560SEC Coupe in very nice condition. Mileage 103,400. Classic Anthracite Gray Metallic and beige leather interior. Features AMG Aero I 17″ wheels and Continental Extreme tires with original 16″ rims included. New front Bilstein heavy duty shocks with H&R springs. As preventative maintenance replaced timing chain, cam sprockets and chain guides, cap, rotor and plugs, valve cover gaskets. Replaced headlights with original Hella euro SEC units, new hood pad. Original Becker radio and 10 speaker BOSE system with new Hirshman electric antenna. All windows, sunroof, A/C work fine. Undercarriage very clean. Interior is very nice, headliner excellent, very small wear spot in driver's side bolster about 1″ (see photo) but all seat functions including heated seats work fine. Body is excellent, one very small spot of corrosion on the left rear fender lip. All stainless trim is also in very nice condition. It runs and drives great.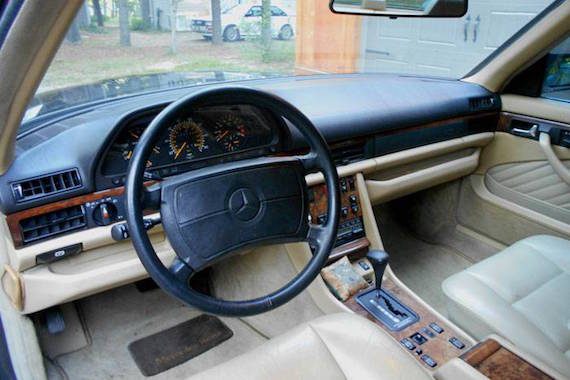 This neat looking car is described by the seller as being anthracite gray in color, although in the photos it looks to me more like blue-black (paint code 199). In any event, the exterior looks nice and clean, marred only by what is described in the ad as a small amount of rust on the fender. There's no closeup image of the corrosion, but the photos do show an undercarriage that appears reassuringly free of rust. The beige colored interior would not be my first choice – I think black on black would have been more attractive – but it looks clean and serviceable. The seller gets a big thumbs up from me for adding Euro-spec headlights and AMG Aero-I wheels. These are subtle but very desirable upgrades to the exterior styling on this big body coupe.
Recent maintenance is said to include a new timing chain, cam sprockets and chain guides; all good news since the replacement of these components is necessary on Mercedes V8s of this era to avoid potentially catastrophic engine failure (Kent Bergsma has a useful video about this issue here). The price tag of just over $9k puts this car in the upper-middle of the market for C126s, and seems about right to me based on what we can see in the ad. Neither a cheapo basket case, nor a low-mileage garage queen, this car appears to hit that sweet spot for usable, classic Mercedes motoring. In other words, while it appears to be in nice condition, it's not so expensive that you'd feel bad about racking up another 100k miles on the odometer.
– Craig