Since joining forces with the guys over at flüssig magazine, I've learned so much about the Porsche 928 and hopefully you, the reader, have as well. They are a fantastic resource for all things related to the front-engined, water-cooled sports cars from Stuttgart. One 928 which continues to intrigue me is this car we see here for sale in Texas: the 928GT. The GT was offered for only three years, from 1989 to 1991. This was essentially the more sporting of the 928 range, available only with a 5-speed manual gearbox and a bit more horsepower out of the 5.0 liter V8. If the GTS is getting a bit rich for your blood, it might be time to check out a 928 of this variety.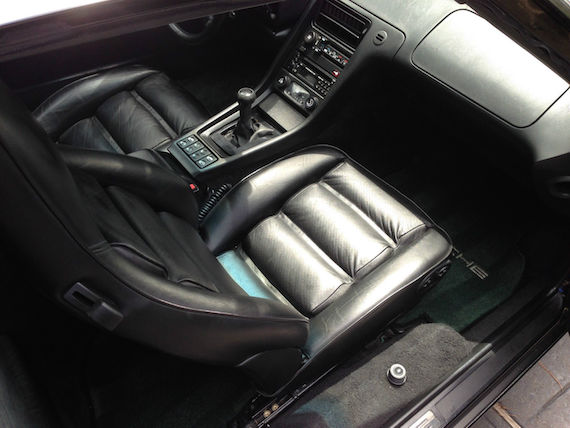 Year: 1990
Model: 928GT
Engine: 5.0 liter V8
Transmission: 5-speed manual
Mileage: 64,201 mi
Price: No reserve auction
BEAUTIFUL Garage kept Porsche 928 GT 5-speed. This vehicle starts, shifts and runs well. The engine sounds fantastic when it idles as only a 928 can.

This car was purchased about 1 year old in 1991 with 7,690 miles and my wife drove it as her primary vehicle for about 3 years. Then we retired it to the garage and it became an occasional weekend fun car. Much of this time it was covered by a car cover. We have only put 2,000 miles or less since the mid 90's.

The vehicle has NEVER been involved in a car crash. I am not aware of any rust. It runs, drives, handles and stops well. Both of the front and rear air conditioners work. The vehicle has recently had maintenance and has been serviced. The clutch has been serviced. The fluids have been checked, changed or topped off. The timing belt has around 2,000 miles on it. Some technicians recommend it being changed at 30k miles or if it is 10 years old. We have repair and maintenance records. It has a new battery, tires and floor mats. The black leather seats and the interior is in great condition. It has the original owners manual,tools and spare tire. It is ready to go.

This car can be driven. It looks good but would need a paint job and some other restoration to show the car.

Please serious inquiries only. I will answer questions by email. If I cannot answer satisfactorily by email, please call me at 832-948-2245. The reserve is fairly low but this is a nice & rare car so I would rather not entertain low-ball offers.

Deposit of $500.00 required at time of auction. Balance reqired within 7 days by Pay-pal, wire transfer or Cashier's check. This vehicle is provided for local pick-up.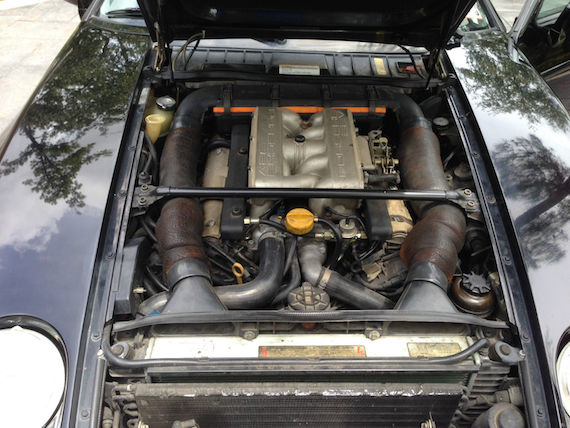 I was bantering back and forth with Andy over at flüssig while looking over this car. He's a 928S owner and had a few thoughts about this particular example. First of which is that the paint could use a bit of attention. Next up, the interior. The carpets look a bit tired and the door cards appear to have gotten a bit too much sun. Also, the leather on the seats has shrunk. A new shift boot would also be a quick and relatively inexpensive fix. Add to that an intake refresh and add the missing front spoiler and you could have a decent 928GT.
Taking all of these points into consideration and after scanning the Hagerty Price Guide, a 928GT such as this should settle somewhere in the mid $20,000 territory, probably around $25,000 to $26,000. The more people that get behind the wheel of these classic grand touring machines, they begin to appreciate them for what they are worth. The 911 will always have that big man on campus aura in the Porsche realm, but the market continues to awake to just how special these V8 wonders are.
-Paul