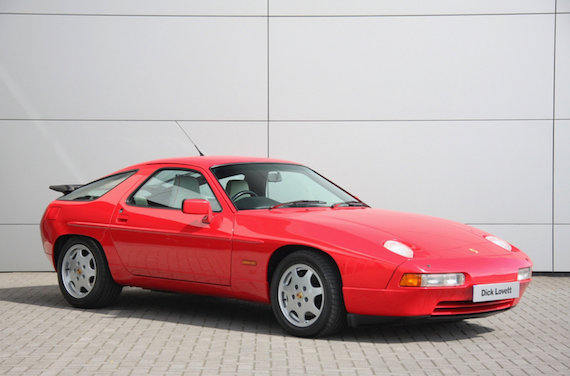 There exists a wide range of "degrees of provenance" that collectible cars carry with them. On one end of the scale there are barn finds with virtually no recorded documentation, and at the other end there are the low mileage weekend drivers fastidiously maintained by a single owner over a long period of time. In regards to cars like the Porsche 928, the former is more common than the latter. Perhaps the most special are the latter when owned by a well-known enthusiast. This 1990 Porsche 928 GT is one of those rare and special cars. Originally owned by Rob Burrell, a well-respected member of the 928UK community, this 928 remained in the hands of its original purchaser for 24 years. In a letter to the 928UK community, Burrell stated that this 928 was the best car he has ever owned, without question (further mentioning that it had stiff competition from several other Porsches, a Ferrari, and a Lamborghini).
Burrell sold the car to an enthusiast who held onto it until late 2015, when he put it on consignment at Dick Lovett Ferrari. I am uncertain whether or not the car ever sold, but it is now advertised again by the same dealership for the same price. That price is substantial, too… £74,990, roughly equivalent to $98,570. I don't follow the UK market for 928's very closely, so I will withhold judgment on whether or not this is a reasonable figure.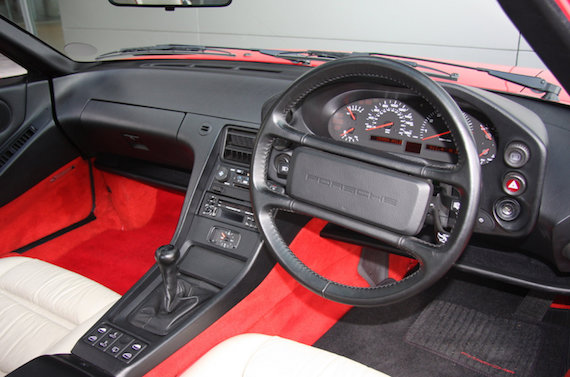 Year: 1990
Model: 928GT
Engine: 5.0 liter V8
Transmission: 5-speed manual
Mileage: 35,959 mi
Price: £74,990 (~ $98,228 USD)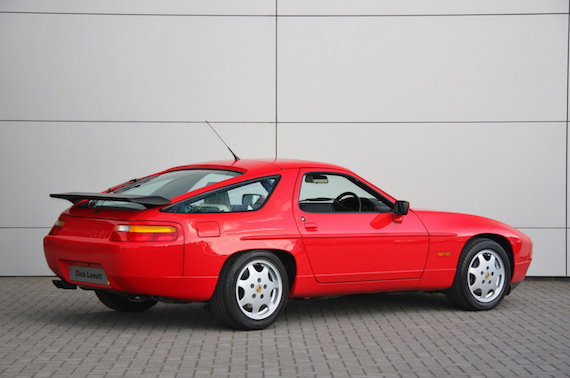 Extensive history 928 with a number of concours wins under its belt. Spec:Linen soft-look leather with can can red piping/red carpets, Sunroof, Category 1 alarm system, Top-tinted windscreen, 10-speaker single-disc CD system.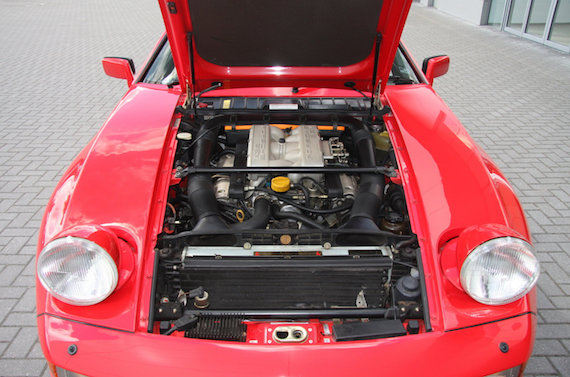 Now, onto the options. This car features a Guards Red exterior with a Linen interior. More uniquely, Can Can Red carpet and leather piping match nicely with the Guards Red paint. The combination is quite striking, and I have never seen another 928 that was similarly specced. The plush floor mats are also very unique. I am unsure whether or not these are original to the car, but I believe they are aftermarket. They add a scintilla of luxury to the already plush interior. Very fitting for a grand tourer.
If you're in the UK and are looking for a pristine 928 GT, I can't imagine that you will find one in a more striking color combo, in better condition, or with a superior provenance. Below is a link to the original owner's webpage which features various detailed pictures of the 928, and a few of a 911 & Porsche World article featuring the car.
http://robburrell.co.uk/928GT.htm
-Andy (Cap'n Clean)