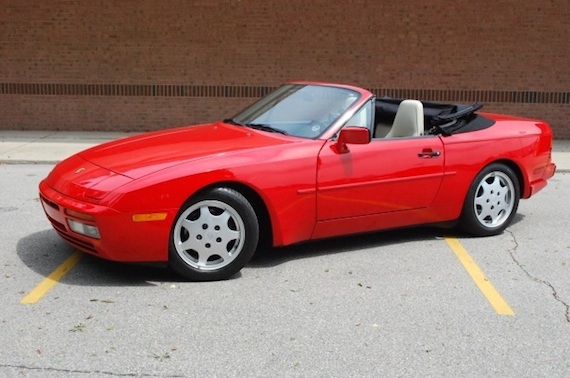 My best friend recently went out and got a new car a few weekends ago, a 2014 MINI Cooper S John Cooper Works Convertible, replacing the 2011 Cooper S hatchback he previously drove. After taking it for a spin, I was impressed how solid it felt sans roof. But as quick and engaging a drive as it was, I still for some reason have a hard time seeing myself in a drop top. However, this Porsche 944 Cabriolet for sale in Indianapolis has me rethinking that whole notion all together. Looking sharp in red, it has covered just over 42,000 miles in its lifetime.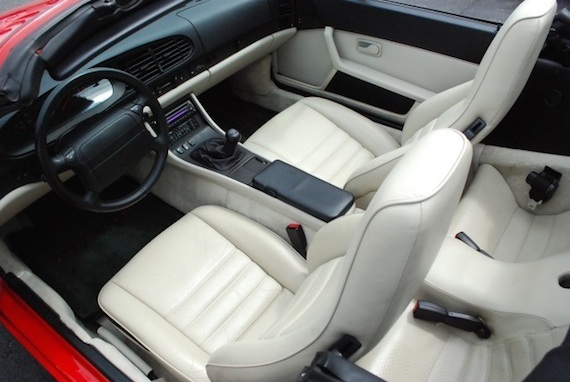 Year: 1990
Model: 944S2 Cabriolet
Engine: 3.0 liter inline-4
Transmission: 5-speed manual
Mileage: 42,799 mi
Price: $24,900 Buy It Now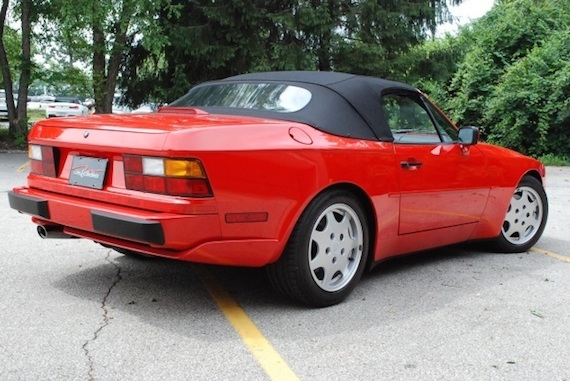 This 1990 Porsche 944 S2 cabriolet is finished in classic guards red exterior with beige leather. It is the 5 speed manual transmisson variety and has just been fully serviced and detailed. A beautiful example.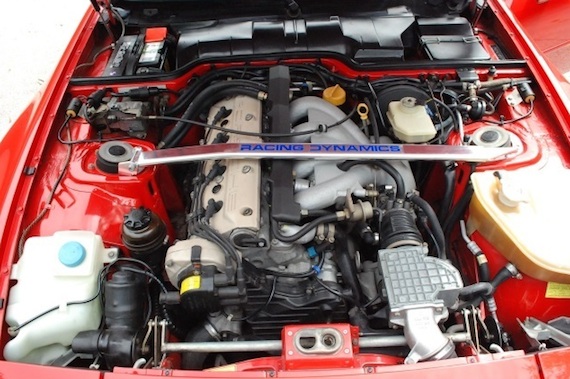 When I was a kid, I remember when the 944 Cabriolet debuted right at the end of the 944 production run. After seeing a few at car shows and in dealers, I thought it looked a bit oddly proportioned, especially from the rear three-quarter view. I think time has been kind to this design, and they offer the classic Porsche fan a bit of a diversion from the usual 911 Cabriolet. Very few of these 944 Cabriolets were sold in the US before the 968 arrived on the scene and prices have been creeping up for good examples like this. The ask on this one is a bit ahead of the market as it stands, but my guess is eventually values may rise to this level, as these 944s, whether coupe or cabriolet, have a lot to offer. They might not be as iconic as the air-cooled 911s, but they are starting to receive their fair share of attention by collectors.
-Paul