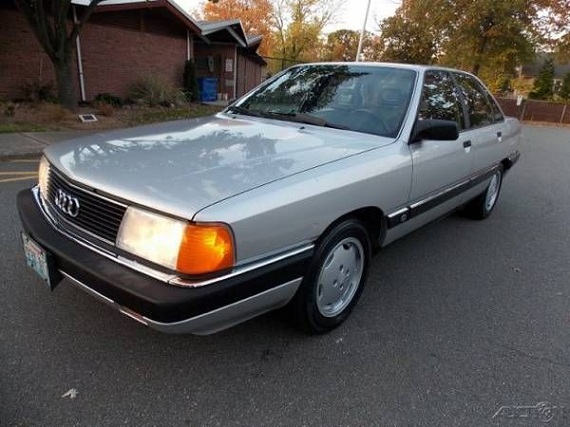 When talking to automotive enthusiasts about the car you own, most would lose interest when the answer to "Is it a quattro?" is "No". But as a non-quattro Audi owner, let me be the first to say that circumstance just isn't the end of the world. Indeed, because of their quattro-baised layouts, the front wheel drive Audi platforms from the 1980s are some of the best handling FWD cars made and are quite enjoyable to drive. This extends not only to the mid-sized 4000 and Coupe GTs, but also the 5000 and later 100/200 variants. Though heavy for their power output compared to the large BMW and Mercedes-Benz competition, the front driver 5000/100 is a well composed cruiser that's quite dependable and even gets reasonable fuel mileage due to the great aerodynamics. 1991 was the last year of the Type 44 100/200 platform, and though they're rare to see in good shape a nice 1991 example has popped up on Ebay: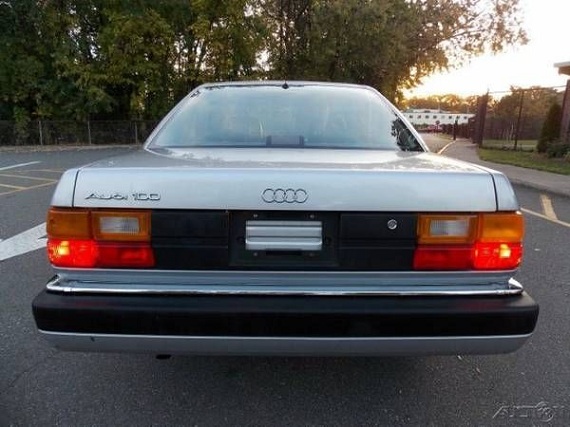 Year: 1991
Model: 100
Engine: 2.3 liter inline-5
Transmission: 3-speed automatic
Mileage: 95,000 mi
Price: $1,600 Buy It Now
********JUST INSPECTED************
Badge good until end of November 2014
Clean Car. 95 K miles
STOCK!!!
Front Wheel Drive
Moonroof
Heated Seats
Good Tires
West Coast Car No Rust
Radio does not work

Buyer Responsible for taxes, license plate, registration, transportation,
All sales are final
Anybody can stop by and drive it before they bid…..I have no problem giving test drives before end of auction
Winning bidder owns the Car
I am selling the car locally so I can end the Auction at any time
If you want it click on Buy IT NOW.or shoot me an email for an offer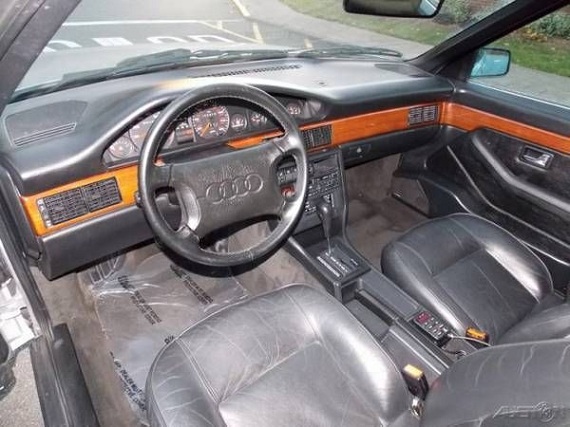 Sure, the automatic isn't to everyone's taste, but having owned one of the Audi 3-speed autos it's not a bad ride – and let's not forget it isn't a 20V Turbo. This is one of the top-spec 100s from 1991, with leather and heated seats. The 2.3 liter inline-5 is smooth and has reasonable torque. If you're looking for a little style, dependability and a reasonably fun driver, this might just be the ticket – the price is sure spot on for a great condition winter beater!
-Carter