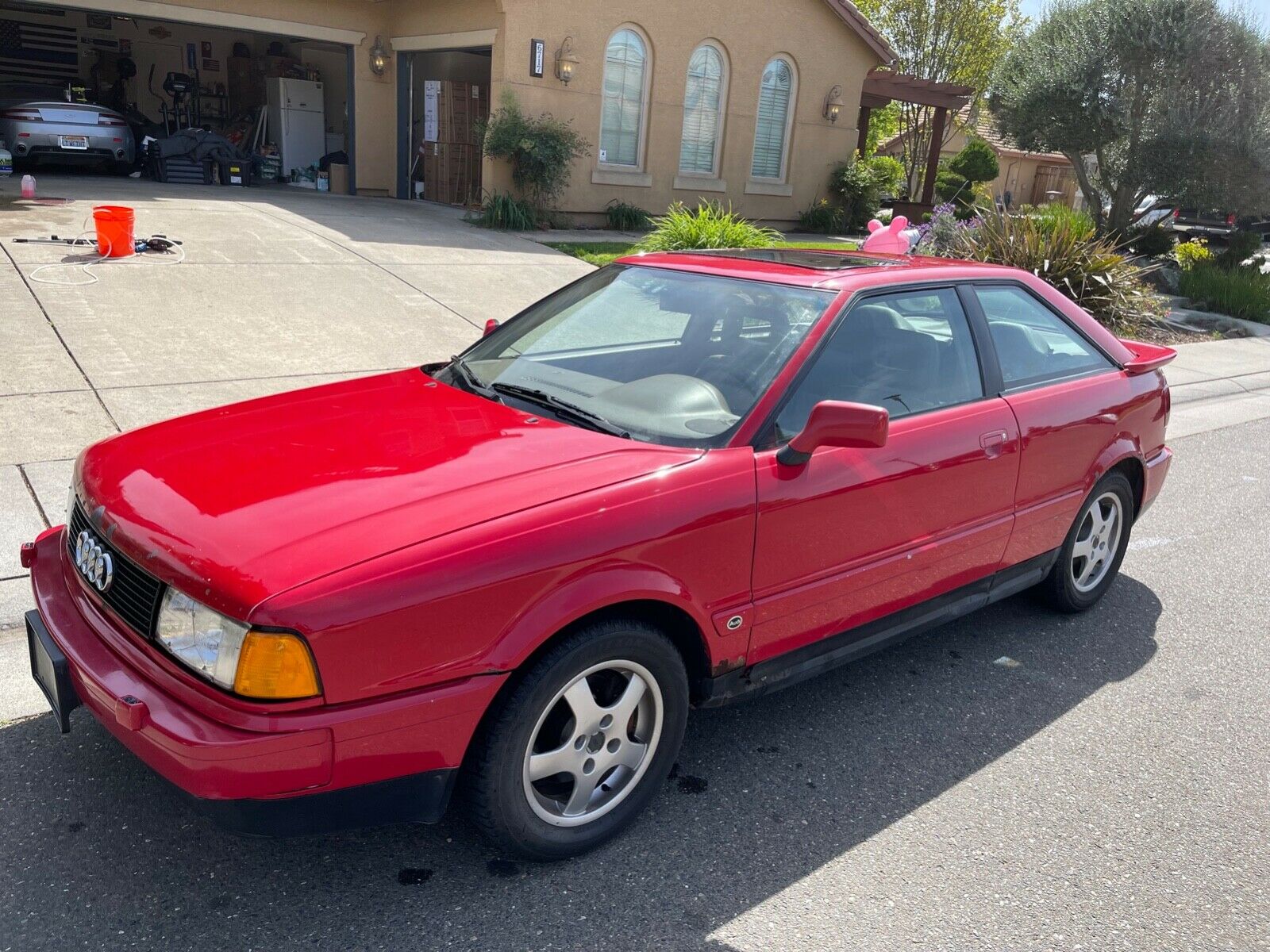 This B3 sold for $4,150 on May 13, 2022.
Time to consider another Audi icon – the Coupe Quattro. Of course, it was quite hard to follow the original act, but in Europe alongside the RR Quattro 20V was the all-new B3 generation S2. Performance was about par between them, but they had intensely different characters. The new car was safer, quieter, more round, and a lot more practical – while the original Quattro had always looked like it had a hatchback, it was the successor that actually had one.
Of course, in the U.S. we didn't receive the S2. The Coupe Quattro made due with a thoroughly upgraded 2.3 liter DOHC 20V motor – the 7A. Deep in the middle of the recession and not fully recovered from Audi's 60 Minutes debacle, the very expensive Coupe Quattro sold slowly. A total of approximately 1,700 of them were imported at over $30,000 each. Considering the cost, the performance was rather soft; the heavy Coupe sported only 164 horsepower and though it was smooth and reasonably quick on the highway, off-the-line performance was lackluster at best. Still, though the internet fora would have you believe otherwise, performance between the U.S.-spec Coupe and original Quattro was pretty similar.
Options on the Coupe were limited to the Cold Weather package, 8-way power seats, and Pearlescent White Metallic paint – two of which are seen here on this Tornado Red '91. '91s also had the upgraded glass moonroof rather than the early steel panel, though they lost the infamous "Bag of Snakes" tubular header early models carried. '91s also gained rear sway bars and are the rarest of the bunch, with only 364 sold in the model year and a further 58 traded as leftovers. This one is probably more of a project than most would want to take on, but let's take a look:
Year: 1991
Model: Coupe Quattro
VIN: WAUGF58B2MA002507
Engine: 2.3 liter inline-5
Transmission: 5-speed manual
Mileage: many mi
Location: Elk Grove, California
Price: No Reserve Auction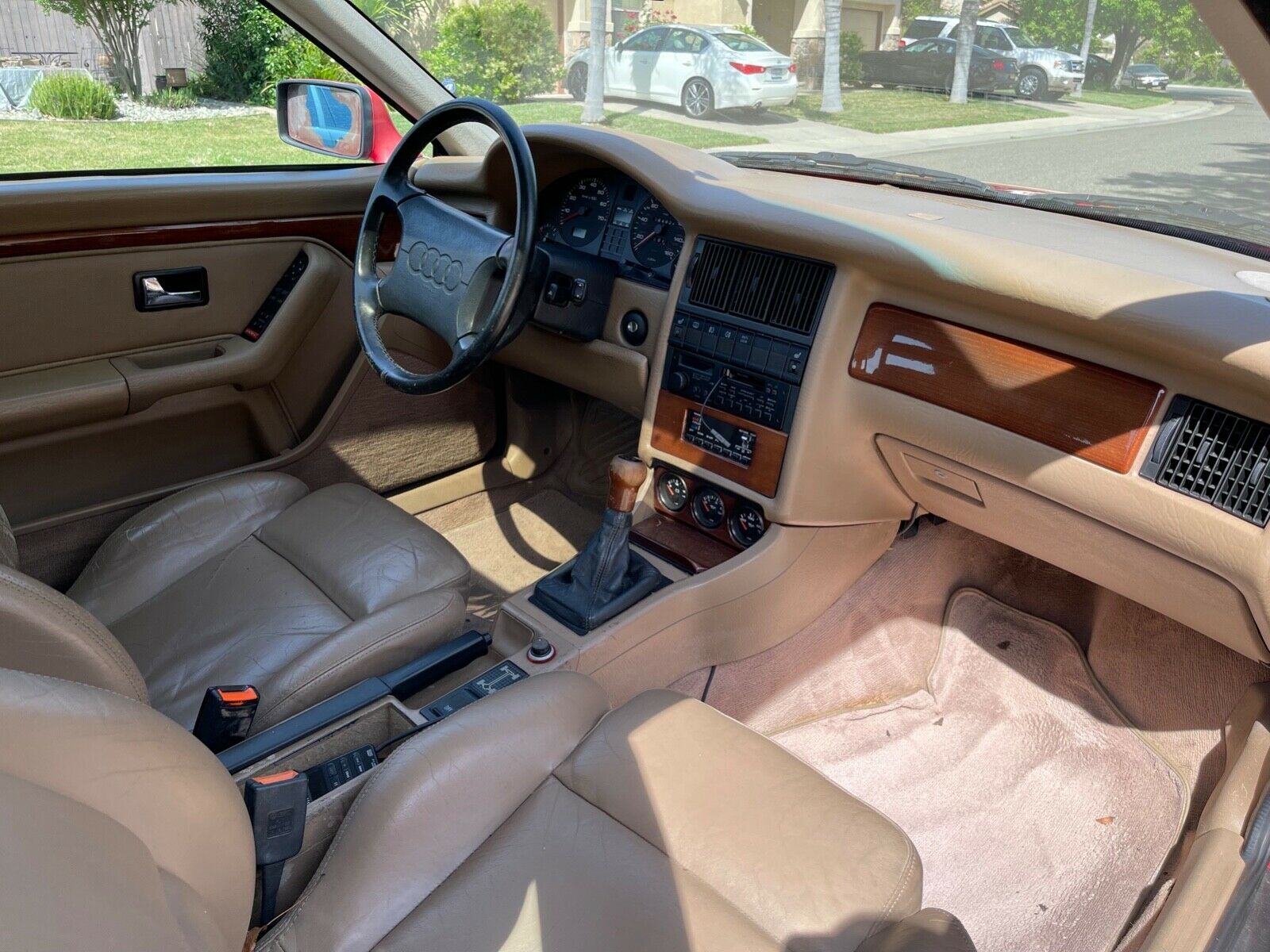 Vehicle Details

1991 Audi Coupe Quattro QUATTRO. I bought this beauty last October for RADWOOD, It was advertised as a running project that needed specific TLC, when the car arrived however I discovered that I was catfished. There were issues that were not disclosed and the car did not run. I have since brought the car back to life and she runs and drives great. I have been driving this car around town and its a fun car to drive. I am only selling because my wife just gave birth to our daughter and I have 3 cars ahead of this one to complete. I would rather sell her off to someone who will appreciate this modern classic. The basics: 1991 Audi Coupe (extremely rare) Runs, drives and shifts beautifully; great running project. No weird nosies or suspension issues. 3 owner with clean title and carfax; the 2nd owner had the car for 20+ years. Complete and extensive service and repair history dating back to 1999. (I can send copies if interested)Really clean interior California emissions package. Clean Borbert wheels. New battery, new headlights, antenna, and side mirror glass included in sale.Known Faults:Odometer stopped working at about 160k and went out in the mid 2000's however this car was only used as a winter car for the previous owner, she speculated that the car has done about 200-210k but the engine runs great. I did everything to get the car running as best as I could, I do suspect that there's a vacuum leak somewhere that needs to be dealt with. The RPM gauge sometimes decides to cut out, this only happens once every 20 minutes while driving but cuts back on shortly after.The AC compressor fires up but the AC itself does not work. It's common that the seals are bad in the AC lines; they sell the seals for cheap on eBay. Body: few dents and dings, nothing bigger than a dime. The car is need of a respray. The paint shines really well as the car was detailed regularly, but there are some areas (pictured) where the paint has chipped overtime and has allowed surface rust to form; its surface rust only. all lights work, but one of the headlights has a crack, I have a new complete replacement that I will throw in. one of the foglamps are cracked. I am having my parents send me a replacement when they go to Germany this month, I shall send it to the buyer when I get it. The windshield has a small chip, I will be getting this chip repaired before buyer takes delivery Rims/tires: The borbet wheels are clean and free of curb rash, They are missing center cap decals, but I have able to source replacements on Etsy for less than $20 the car is currently sitting on studless snow tires I would recommend replacement due to age. Interior: Interior is clean other than small pinhole sized hole on drivers seat (pictured). All electronics work, I got the radio to work but only out of the front speakers, I am including 2 replacement radios (another Audi unit as well as a CarPlay unit). The headliner is starting to droop in two small spots in the car (the two spots are smaller than a dollar bill). There is also an issue with the sunroof (pictured) It will be needing a new motor as well as seals (both can be found on eBay).That should be all of the known issues. If you have any questions please text me at: 510-468-0455 or email me at Amir@InvestWithAmir.com; please no phone calls as I have a newborn at home. As I previously mentioned, I am only selling this vehicle due to lack of time. I am about 2-3 years backlogged on my own projects until I get get to her. Make me an offer, the worst I can say is no. If I do not sell I will winterize the car and keep it at my other house for my older daughter as she has expressed interest in the car. Thank you!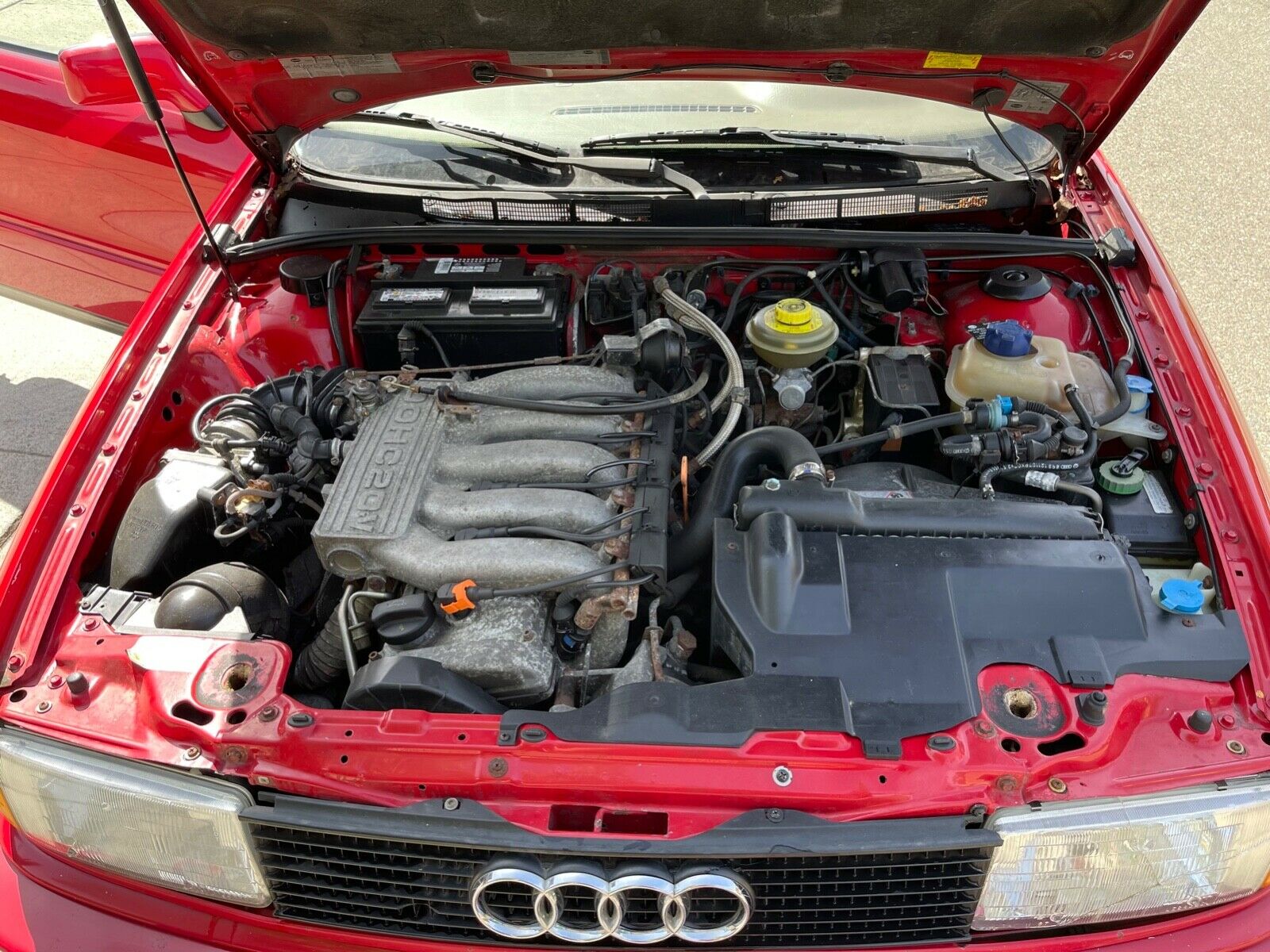 Perfect from far, but far from perfect. Still, Tornado over Travertine is a nice combination and the general car looks worthy of saving. Considering what the other DOHC VAG products of this era are selling for these days, these are positively a steal. You'll have your work cut out for you to get it back to decent shape, but this one should remain quite affordable. Maybe a good candidate for a Prior Design-style widebody conversion?
-Carter