The BMW E30 was an icon of the 1980s and had serious staying power, as you still see many on the roads today. They combined quality, reliability and performance in one neat, compact package. Offered as a sedan, coupe, convertible or estate (which was never sold stateside), they were available with a variety of four and six cylinder engines. Toward the end of the E30's life, the 318 moniker made a return, albeit with a completely new 1.8 liter engine, with twin cams, 16 valves and 142 horsepower. Even though I loved my 1988 325is with it's creamy smooth 2.5 liter six, I've always admired the E30s with the M42 four cylinder, as they were they most advanced engines offered in the E30 from new and had an air of honest simplicity about them. Even though I'd rather have the hardtop 318is, this 318iC is a mint example of late model E30 goodness.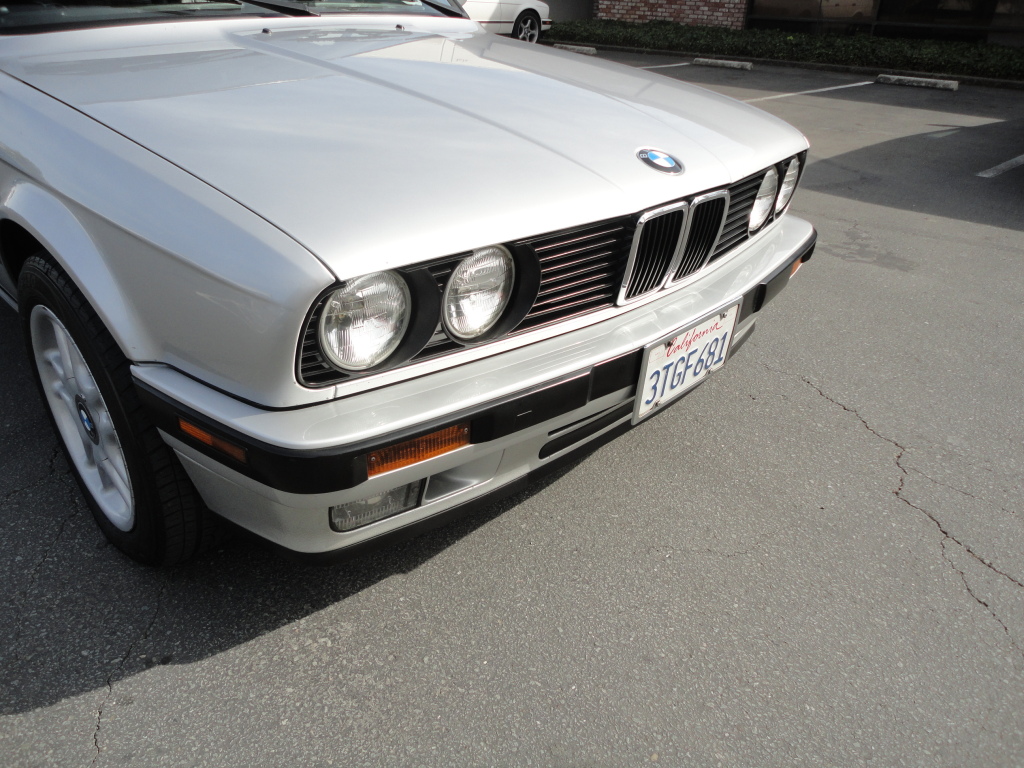 BMW 1991 (1.91) 318ic Convertible Silver (Sterlingsilber-metallic) with Black interior & Soft top. Two owner California example. Second owner purchased the car with 28k miles in 1997 a CPO (certif-pre-own) from BMW in San Francisco Bay Area. I am personally a BMW E30 collector and bought this to add to my two other cars ('89 EVO M3, '84 Euro 323i Baur Cabrio). It took a year after I discovered this car to get the owner to actually sell. I have decided to part with a few of my cars so this one must go. Included with the car is a very complete service history which spans from 7/97 to present. Majority of invoice's from the BMW dealer. This car was very well maintained with no expense spared. The car runs and drives perfectly. Cosmetically the pictures should speak for themselves. Perhaps the rarest and most beautiful color combination available for the E30 Cabriolets. Interior is near mint and all original. Soft top excellent and according to records replaced a few years back. Overall the car is quite original with the exception of dealer added 16″ BMW alloys with Yokohama 205/55-16″ and recent radio upgrade (Kenwood Sat radio).
This is possibly one of the least performance oriented E30s you can buy, but at least the car isn't an automatic. I always liked the late model 318 E30s. They are simple and unpretentious, and in silver with a black roof like this convertible, sharp looking as well. In an age of electronic complexity and contrived automotive styling, this 318iC is a breath of fresh air.
-Paul