If Mercedes-Benz still made brand new W126 S class sedans, I think people would buy them, as their style and durability were hard to match as compared to cars that preceded and followed it. The C126 coupe based off the W126 chassis was the flagship of the line in the 1980s. While not as wildly popular as the longer lived R107 SL, this coupe blended understated pillarless coupe styling with the smooth M117 5.6 liter V8 and all the bells and whistles the discerning consumer could ask for. Low mileage R107 SL roadsters are rather easy to come across, but few C126 coupes remain in good shape. This 560SEC for sale in Oklahoma looks showroom fresh with just over 50,000 miles and is sure to delight as much as it did the day it rolled off the showroom floor.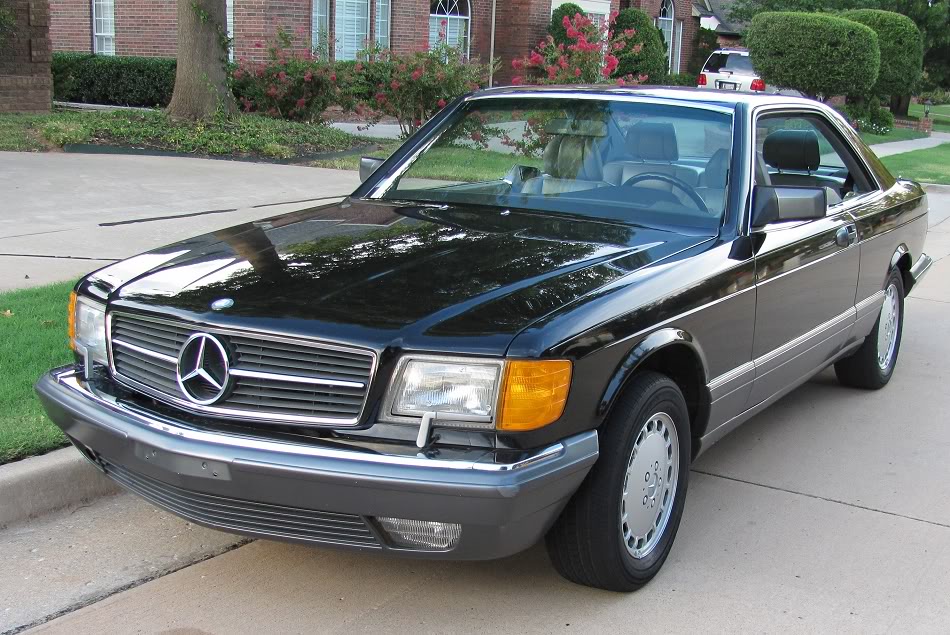 This is a rare and truly original 560SEC. The last and best year for this model and one surely to become a collectible. This car has only 52,000 miles. It is a three owner car with all books and records including window sticker and various other documents. The paint is very good original condition with minor chips, no dents or dings. The interior is excellent, and the glass is original and in excellent condition. Everything works as it should including seat retractors and radio. This car is ready to go with no issues. They can be very costly if they are not well kept and this one has always been well maintained. There are not many black cars left in this condition with low miles.
Having been built in July 1991, this is one of the very last C126 coupes to have rolled off the production line. Everything about this car is right; the color, the miles, the year, you name it. I even think the asking price is reasonable given the immaculate presentation. This is yet another car I would love to call my own, if it were not for money and space limitations. Whoever winds up getting this car is not only getting a good bit of class and luxury for the price, but one of the best engineered big Benzes of our time.
-Paul