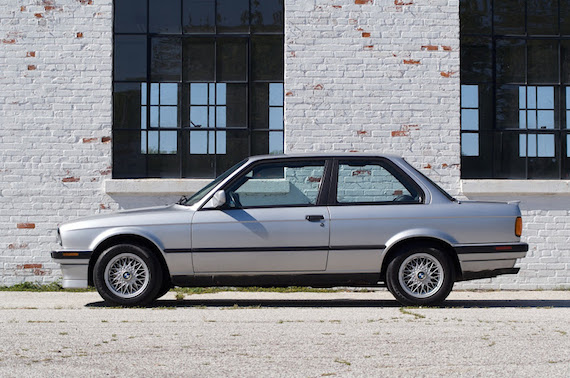 Rounding off Turkey Day here at GCFSB, here's a car that's could be considered anything but a turkey. A tasty, late model E30 in the form of a 318is. Known in some circles as the "poor man's M3", this 3er had the new 1.8 liter M42 four cylinder engine with an updated Bosch Motronic system. With 138 horsepower, this was no dragster, but had excellent weight distribution and was the gateway drug to many great BMWs that would appear over the course of the 1990s. Even though E30 production was soon to be phased out, this model would reaffirm that the 3 series was still the vehicle of choice for those moving up in the world. This 318is comes to us from our reader Corey, who also happens to be the seller.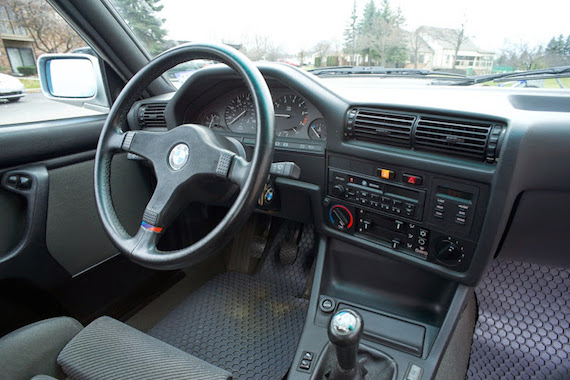 Year: 1991
Model: 318is
Engine: 1.8 liter inline-4
Transmission: 5-speed manual
Mileage: 130,000 mi
Price: $5,600 Buy It Now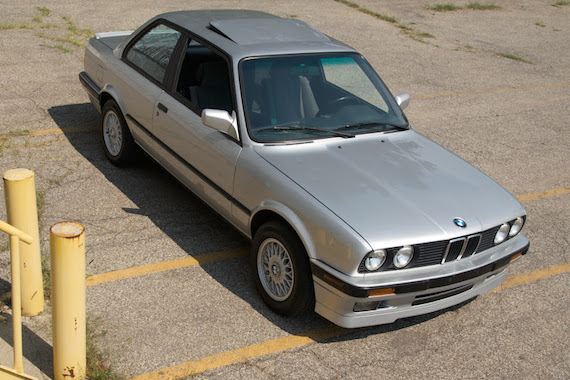 1991 BMW 318is For Sale in Northville, Michigan.

I am selling this car because I do not have a garage any more. It is an excellent driver with no mechanical issues. I bought the vehicle from by grandpa about 9 years ago. It was always stored in a garage. There is some minor rust on the passenger door and under the battery box. The paint on the mirrors is bubbling. This is a mystery to me. No structural rust or damage. Interior is clean with no cracks in the dash. There are no modifications except for the Bilstein HD shocks. Overall the car is 9/10 mechanically, 7/10 exterior, 8/10 interior.

Mileage: 130,000
Price: $5,600
Color: Silver
Interior: Recaro sport seats with grey cloth
Transmission: 5-speed manual

New tires
Major Service Items (MM/YY):
Transmission flush, new shift linkage (05/14)
Rear shock mounts (04/14)
Rear brake pads & rotors (03/14)
Steering rack & hoses, center bearing, flex disc, exhaust, cat, O2 sensor (10/13)
Water Pump (10/11)
Front sway bar links, control arm, polyurethane bushings (08/11)
Timing chain tensioner (~2010)
Differential resealed (05/10)
Brake light switch (06/09)
Shocks & struts, Bilstein HD (04/08)
Front bumper and lower valence damaged, repaired & front end painted, no structural damage (04/08)
New Radiator (12/06)
Spark Plugs (06/06)
MPH Speedometer, car came from Canada with 72,000mi (07/06)
Recalls performed, fuel hoses, coolant hoses & intake manifold gasket (01/06)
Parts included with sale: Front pads & rotors, hose kit, headlight, oil filters
Non-working items: A/C, tape player (radio working), mirror adjustment switch, driver door lock cylinder (needs rebuild, car has central
locking, passenger and trunk cylinders working)

Please contact me via email at czwegers@gmail.com if you are interested.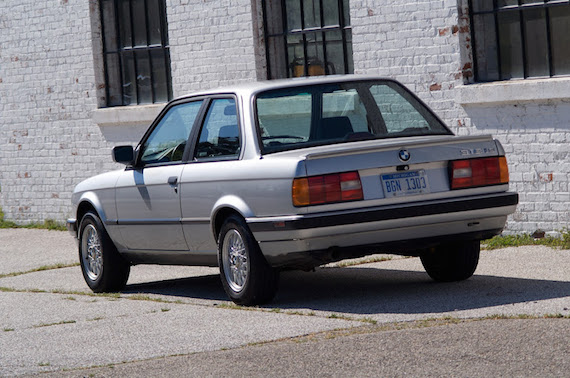 This is a really tidy E30 offered at a quite reasonable price. With the E30 craze is in full swing, it's nice to see that if you look high and low, you can still find a few desirable examples out there at prices that won't break the bank. I've always been a huge fan of the 318is. Sure, it doesn't have the same appeal as a 325is like the one that I owned or the original M3, but sometimes, it's the simple pleasures in life that turn me on. In this case, it would be a twin cam four, basketweave alloys and a small lip spoiler on the trunk to round off the package. Thanks for sharing your car with us, Corey, and good luck with the sale!
-Paul