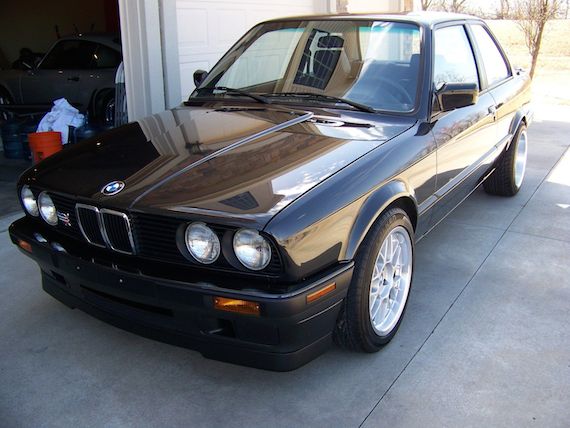 I have a bit of a lukewarm relationship with the BMW E30 as of late. As a former owner, I have an attachment to the breed, but there's a bit of a scene around the car these days, leading to some chopped up examples or drift machines that tend to put me off. With exception of the Touring models we were never offered, one of my favorite E30s was the 1991 318is. This mashup between old and new pretty much hit the sweet spot for me. New engine plus classic body was the perfect combination. This example for sale in Kansas could be one of the lowest mileage examples left.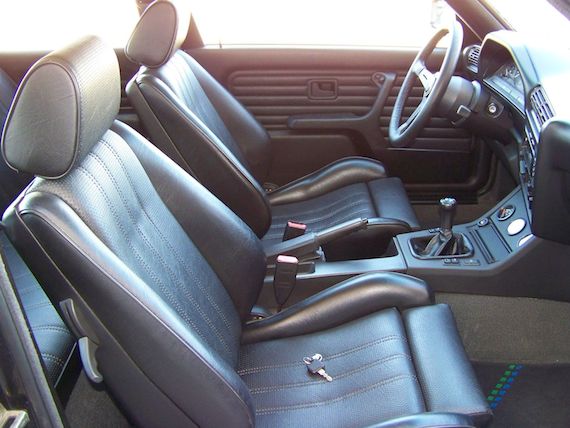 Year: 1991
Model: 318is
Engine: 1.9 liter inline-4
Transmission: 5-speed manual
Mileage: 38,021 mi
Price: $25,000 Buy It Now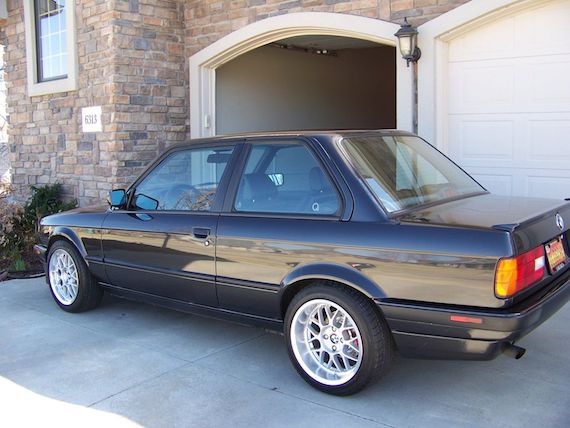 I am the second owner of this terrific example of a 1991 318iS with 38,021original miles. Purchased car in Auburn AL. Car had 35,015 at the time of purchase (Nov. 2011) and drove it 980 miles home to Kansas. Car has approx 2000 miles since arriving home.

Car never in snow or salt. All panels have original ID tags in place. All original glass with BMW roundel. Perfect original carpet, headliner, dash and upholstery without one blemish. Car is sunroof, OBC and fog light delete. Interior is a 10.

Paint is completely original without any touch up or body work. There are minor scratches in the paint and I've tried to display them in the photos provided but as you can see the paint overall is still in terrific shape and shines very well for 25 year old original paint. No door dings or dents.
Exterior is a 10. Paint is a 9.

Things I've done.
Complete head rebuild. Removed, planed and new gasket
New water pump and gasket.
Complete valve job, just because it was opened up.
All new,
Belts, plugs, plug wires, hood pad
4 Bilstien Sport Struts
Ireland Engineering Stage 2 F&R lowering springs
IE front and rear adjustable sway bars, 19mm & 22mm
IE front and rear cross drilled and slotted rotors and new pads
4 BMW original red calipers
Racing Dynamics front and rear chrome strut braces
16×7.5 & 16×9 BBS reps – ESM wheels
16/205/50 & 16/225/45 Falken tires with less than 1k on them
Luisi three spoke steering wheel
Alpine stereo, have original Blaupunkt with radio code (if wanted)
Genuine Alpina dead pedal
Genuine Alpina E30 F&R floor mats
UUC clutch stop
BMW Z3 short shift kit
BMW OEM shifter knob
VDO 3 gauge panel: Note, gauges are not operational. I could not bring myself to cut 3 holes in the perfect console to connect the gauges. All hardware and packaged wiring included if you want to be the one. They LOOK really good though.

All work professionally done with receipts, the car drives,sounds and rides like new.

This car even has the original battery cover with tabs in place, complete took kit but is missing the original white flash light from glove box.

My original intention was to have the E30 as my keeper for old age but have since acquired a Euro E24 with 78k, also from the original owner, and have turned my attention to keeping that vehicle.

This E30 will be advertised on the BMW CCA web site and member Roundel magazine, I reserve the right to end the auction early. Good luck!

I will not answer any question that is explained in the write up or listed in the vehicle report. All questions otherwise will be answered in 24 hours.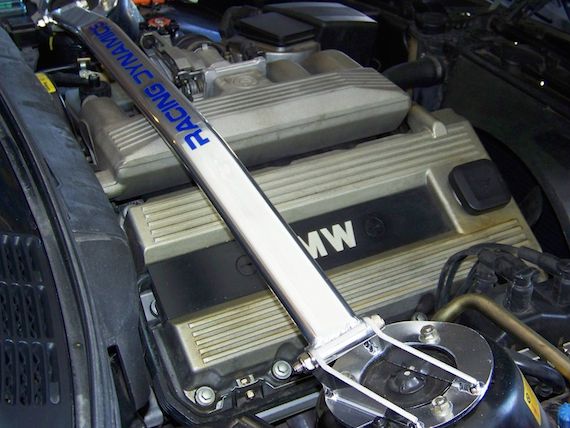 I don't think we've seen a lower mileage 318is, save for one I came across at EAG not too long ago. Even still, the asking price is verging into driver quality M3 territory, so you'd really want to have the lesser E30 at this price. We saw a 318is with 130,000 miles sell for $5,000 last November. This example is obviously in a different league, but is it really worth five times as much? I tend to doubt it. Realistically, somewhere around the $15,000 mark is where this car will probably hover. Regardless, if I had the cash lying around, I would be on the horn with the buyer in short order.
-Paul