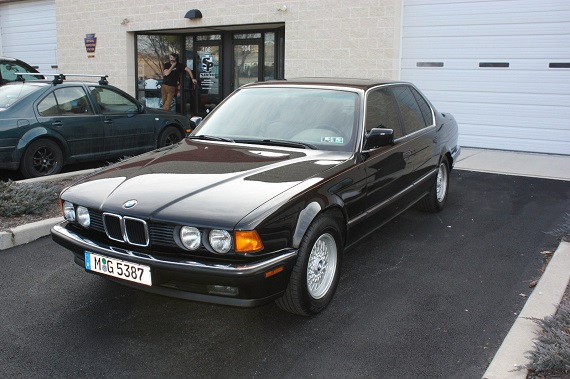 I hold out a small amount of hope that somewhere, floating around the U.S., there is a pristine, low mileage and mechanically perfect Audi V8 quattro. Honestly, even though I prefer to find a 3.6 5-speed, I wouldn't even be bothered if it was an automatic as long as it was the later 4.2. As with all the large luxury sedans from Audi, there are precious few that remain in good original shape with lower miles. A similar situation occurs with the same generation BMW 7-series; the E32. Like the V8 quattro, it was a big step forward in the sporting executive market for the company, yet crumbling residual values and expensive repairs on the V12 models have left precious few in good shape. In fact, the E32 almost seems to disappear in the realm of classic BMWs, such is the concentration on early models or the bargain performance of the E38 and newer examples. So when a lower mile, pristine condition E32 pops up, we take notice: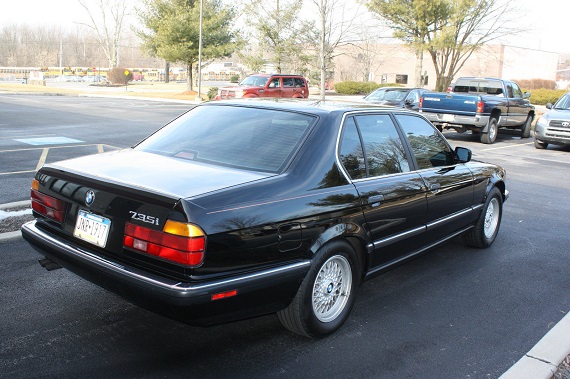 Year: 1991
Model: 735i
Engine: 3.5 inline-6
Transmission: 4-speed automatic
Mileage: 24,628 mi
Price: $15,000 Buy It Now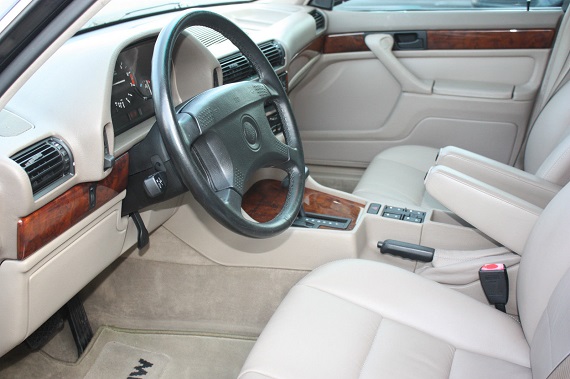 Beautiful 1991 BMW 735i with an amazing 24,628 original miles! I purchased this vehicle from the original family last spring with 19,000 miles on it. Car was completely sorted out and is in exceptional condition for it`s age. Probably the lowest mileage anywhere for a 24 ear old 735i. Reducing my collection and looking for a good home. Car sold as is where is. I reserve the right to end auction early as car is for sale locally.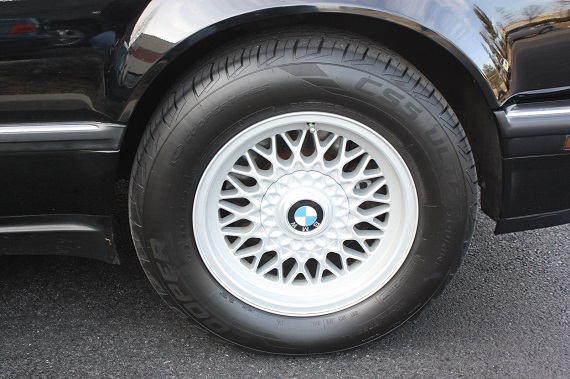 The seller may very well be correct that this could be the lowest mile 735i out there, but it seems every time we say something like that another comes along to surprise us. Yet, as with low mileage survivor Volkswagens, they never seem to be quite the model that everyone is looking for. '91 was the last year of the M30 in the 7, replaced in 1992 by the new lineup of V8 engines in the 730i and 740i. Power output of the M30 was certainly more than adequate at 200, though mated to the 4-speed automatic the large sedan did not share the sporty feel of the optional 5-speed manual. My family had one of those coveted 5-speeds, and it truly was a joy to drive – hiding the heft of the 7 with ease and making it feel much quicker than it actually was. Despite the lack of the manual, this car does appear to be in incredible condition. The color combination is great and the BBS wheels look much nicer than the flat multi-spoke alloys shared by the E32 and E34 early on. Does that make it worth the $15,000 asking price? Well, for argument's sake you could probably buy a lesser example and restore it, perhaps saving a bit of money – but it's not likely you would. Were this a manual, it would be a no-brainer. But like my Audi V8 quattro fantasy, to me this is like the '90-'91 V8 3.6 automatic. Perhaps is the right color came along, I'd be interested – but it would have to be a really specific set of circumstances to make me desire the smaller engined automatic. For me, this car is a joy to look at but not one that I'd pay for. I trust that you could not reproduce this car for the asking price, but that alone doesn't make me want to pay for it. Now, were it a 5-speed…
-Carter