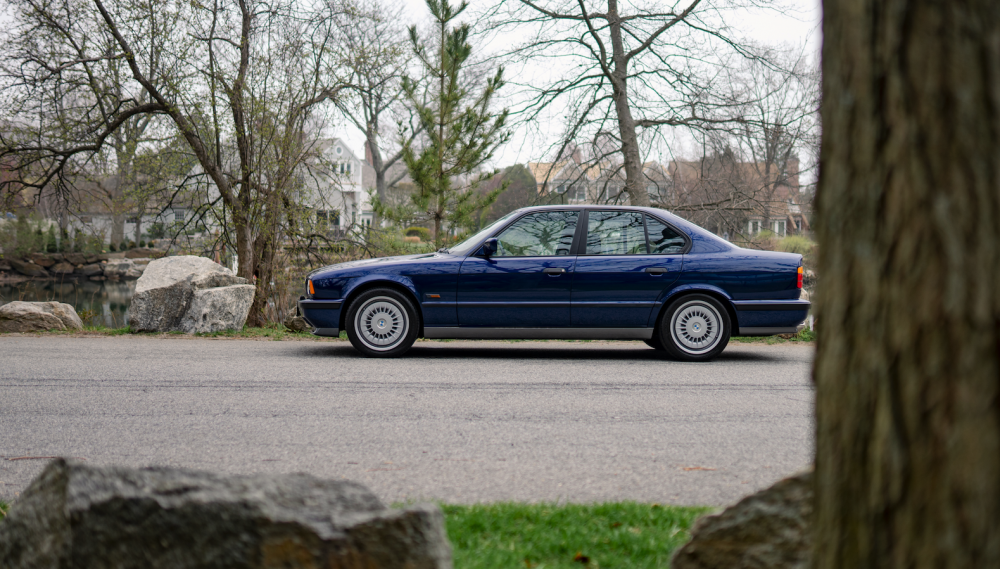 For years I've banged on about the E34 M5, a conundrum of the M lineup. It's got all the right DNA to be a classic, yet like the similar 944 Turbo has generally languished in value compared to similar products. That may sound like a broken record on these pages, but it's a tune which is both catchy and sweet-sounding for BMW fans because it means they're getting more car for their money. They've got plenty of the right ingredients – the last of the individual throttle body S38 motors producing 315 horsepower, Motorsport details throughout, a great subtle look which still is commanding of respect, supreme road manners and limited numbers – only 1,678 were imported. It's the right recipe for a future classic. This chassis is still generally overlooked compared to the E28 and E39 models, but those that have spent some time behind the wheel of these well engineered, hand-built Q-Ships proclaim they're one of the best BMW products made. Recent market activity in since 2016 has started to remix the tune, though, and E34s have been on the rise. Hagerty currently places top value on 1991 M5s at over $74,000 – steep sounding given what many traded for over the last few years, but perhaps more in line with their legendary build quality and performance especially when considering their siblings. So let's see what a top value M5 looks like today: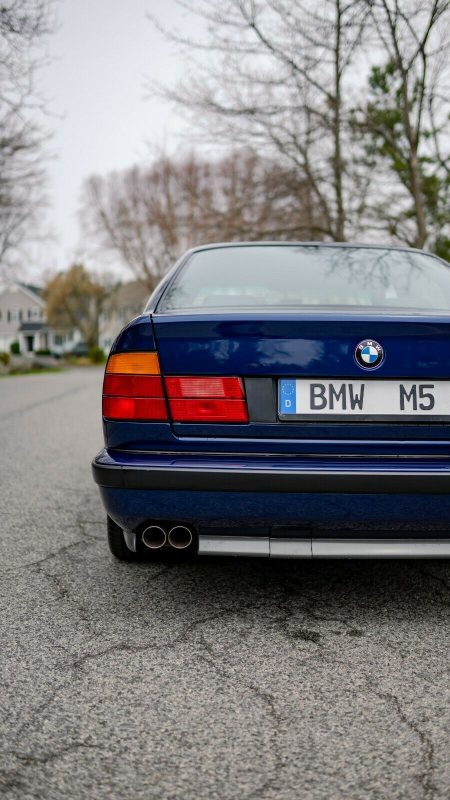 Year: 1991
Model: M5
VIN: WBSHD910X0BK04831
Engine: 3.5 liter inline-6
Transmission: 5-speed manual
Mileage: 10,000 km (~6,200 mi)
Location: Greenwich, Connecticut
Price: $79,999 Buy It Now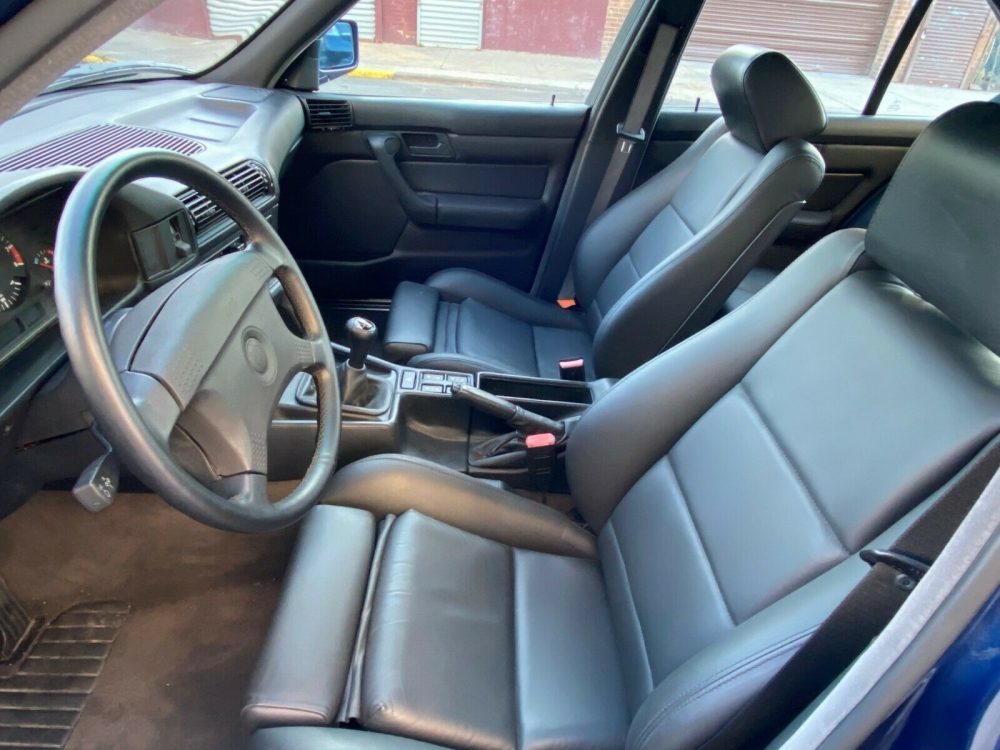 For sale is an absolutely stunning 1991 Euro BMW M5, in Mauritius Blue Metallic over black leather interior. Car is a factory slicktop (no sunroof optioned vehicle; extremely rare) and comes with a 3.6L inline six cylinder engine mated to a 5-speed manual gearbox. Vehicle was imported from Italy into the United States. The car currently has 10K original Kilometers (6K miles) and is completely stock. All services are up to date, and car literally drives as if it came from the factory recently. The exterior and interior are in excellent condition. We welcome PPI's, and can assist with shipping anywhere worldwide. This is an extremely rare M5 that speaks and drives for itself. For further info please call or text 718-755-5882.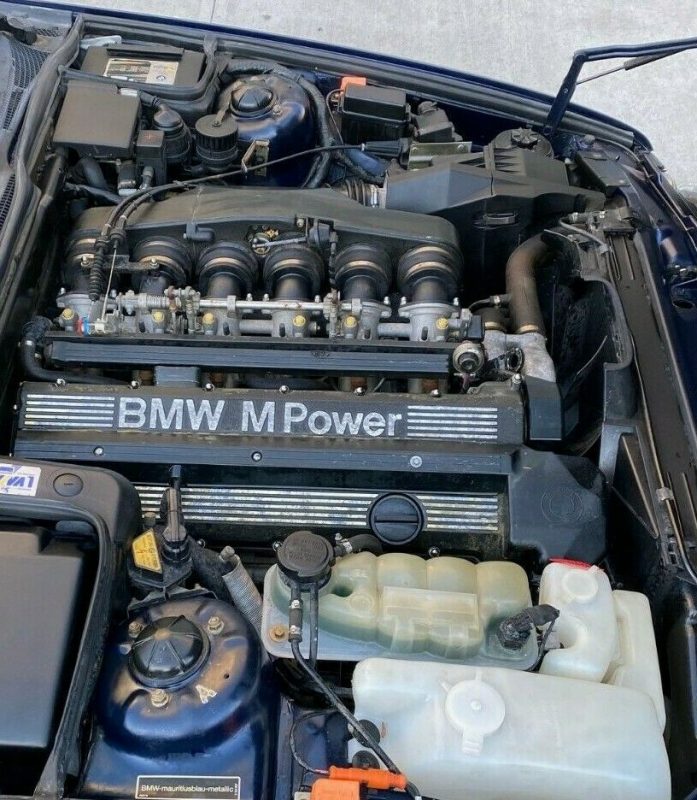 So what's cool here? We've got a Euro-spec M5 with what's claimed to be only 6,000 miles from new in a color that is infrequently seen in the US: Mauritius Blue Metallic sure looks good. I'll once again re-assert my love of the M-System I wheel covers, as well, though these need new Roundels. Step inside and things start to go off the rails a bit. It looks good, but it also looks to me like it's not original? The leather just doesn't look quite right, and the glove box door is not sitting properly. Under the hood, it's the same story; I would expect it to look quite so degraded with so few miles on the clock. There are as many questions posed as answered the more I look at it.
Is this an $80k example? Perhaps in the right venue, if the mileage is legitimate, though that money is typically reserved for the later 3.8s and Tourings. Still, appreciation for this model is growing and they're not the cheap M they once were, just like the E36 M3.
-Carter