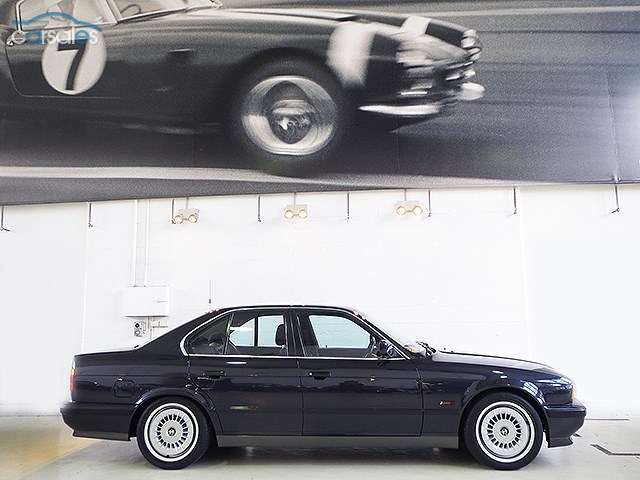 I still remember the magic of my first ride in a M5. Although my father would end up owning one and still does, it was not the E28 like his that started my love affair with the inline-6 equipped super-sedans. Rather, it was a then-new 1991 E34 model that provided me a ride I was not quite fully prepared for. Coming from a background of family Toyotas, you can imagine the difference when full-throttle was applied to the legendary S38B36 motor on an onramp. It felt, quite literally, like we were taking off. The E34 never seemed to gain the traction of the E28's appeal for many enthusiasts, but for me, it's the model I love more. That ride remains the only time I've been in an E34 M5, but having spent many years getting to drive the family's subsequent '95 525i, every time I got behind the wheel I dreamed that awesome twin-cam M50 was its bigger brother. The market still hasn't awoken to these last-of-the-handbuilt, last of the original M88 derived cars – a shame, considering how superlative they are in many senses. But when one pops up with only 15,500 miles on the clock, you better believe I took notice: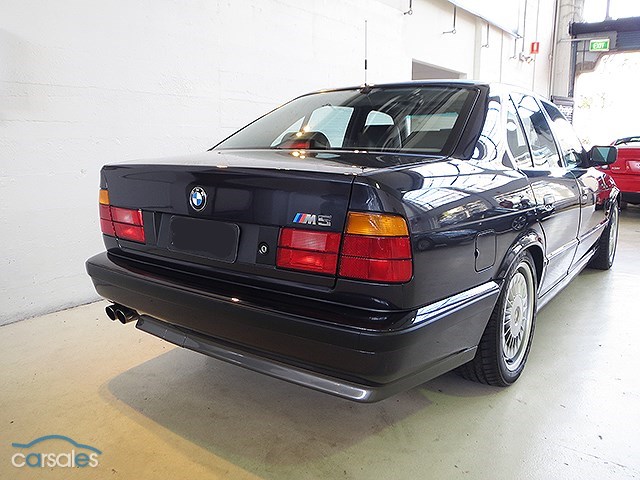 Year: 1991
Model: M5
Engine: 3.6 liter inline-6
Transmission: 5-speed manual
Mileage: 24,963 km (15,511 mi)
Price: Au.$56,995 ($43,559 Today)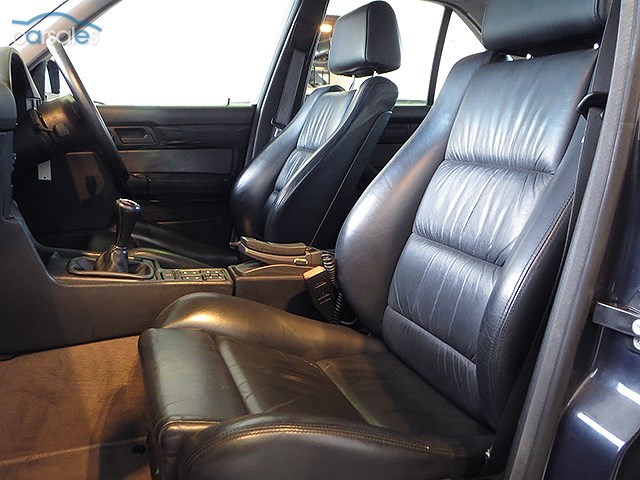 Instantly sought after by motoring enthusiasts for its combination of prestige, power and pure driving dynamics, the E34 M5 featured a 3.6 litre straight 6 seen in the M1 Supercar and offered 232 kilowatts launching you in luxury from 0-100 in just 5.6 seconds. Manufactured in Munich, Germany and optioned with a Macao Blue exterior over charcoal interior, this E34 M5 was delivered new by BMW in September of 1991. Maintained by the same family since new, this example not only features incredibly low and well documented kilometers, the condition is also outstanding. All signs show how well this car has been cared for, the coachwork and paintwork are faultless, the leather steering wheel is like new, all seats are still firm and pristine and all dash componentry is unblemished. Featuring dual climate control air-conditioning, cruise control, electric sunroof, electric windows, electric adjustable seating with 3 memory settings and optioned with the more desirable Gertrag 5 speed manual transmission this E34 M5 is an exciting example. Available with the car is the original owners manual, log books and warranty cards certifying the single ownership history. Included with the history are the complete and up-to-date service records from BMW , along with the delivering Dealer Principal card which is a nice touch. An incredibly low kilometer, range topping and well maintained example, this E34 M5 is unrivalled and won't be available for long. Much revered when sold new there are modern cars even today that still can't offer a drive as tactile, smooth and yet involved as the E34 M5.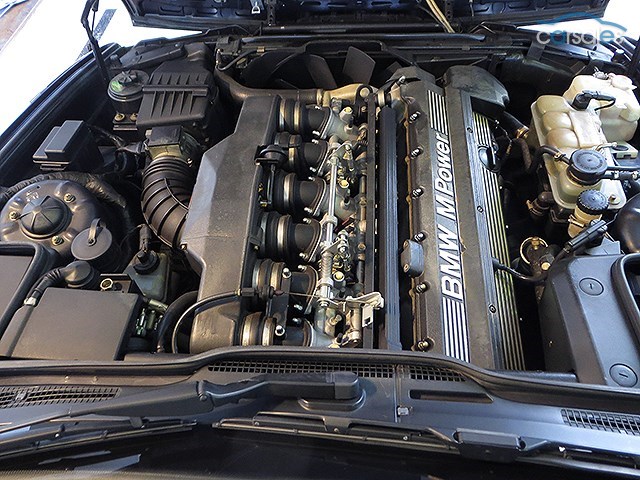 I believe this may be the first Macao Blue M5 I've seen listed for sale, but unfortunately I don't think the photos do the car much justice. In the sun, this example should be absolutely staggering. The contrasting Sebring Grey Metallic lower panels were the inspiration for the coloring of my GT when I had it repainted. While not a fan favorite, I also absolutely love the whitewall mimicking M-System 1 turbine wheels that are still present. From nose to tail, this car appears completely original and nearly flawless, missing only the grill badge from what I can see. The downside? Well, I guess for some it would be that this example is right hand drive. It doesn't help that it's also 8,000 miles from Los Angeles, and technically still 6 months away from being fully import legal. But the price? To me, the price isn't a downside. Here's a chance to own what is effectively a new E34 M5, yet the asking price is lower than many E30 M3s are trading for. Alas, the distance and price are still far too much for me to even contemplate, but seeing cars like this immediately bring me back to 1991 and that magical ride in the back of a rocketship called M5. It's those dreams that continue to inspire my love of these cars today.
Thanks for a great spot by our reader Toshihiko!
-Carter