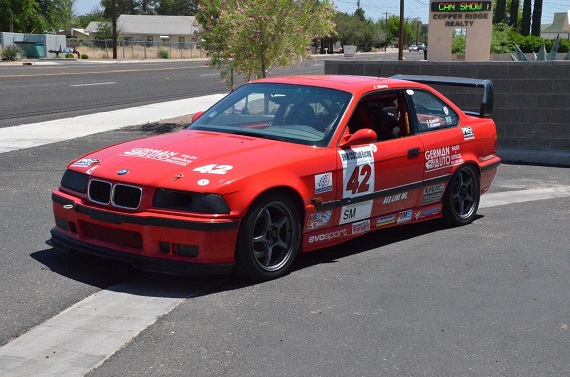 Race cars are a fickle friend; countless smiles on the track come from often well counted currency leaving the pocket of the driver off-track, as the sometimes referenced 10:1 ratio of time spent preparing for the track versus time on track ultimately results in huge bills. So, what costs separate a $5,000 M3 from a $25,000 M3 – certainly, with that huge chunk of change it would seem certain that one could build a reliable racer rather than forking over what would seem to be an unbelievable amount to purchase a non-street worthy, home-brewed racer, right?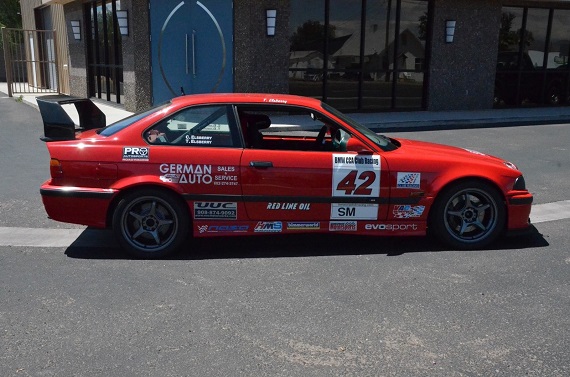 Year: 1995
Model: M3
Engine: 3.2 liter inline-6
Transmission: 5-speed manual
Mileage: Not Listed
Price: $25,000 Buy It Now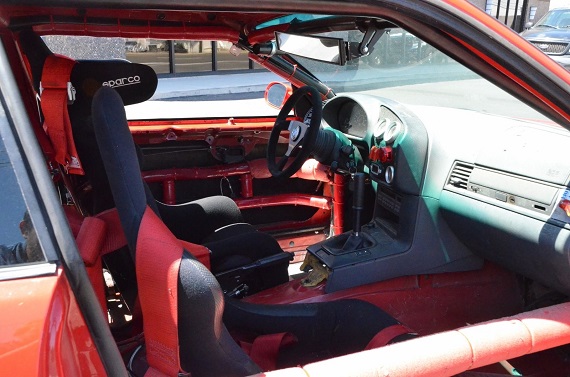 Hi everyone, I'm selling my NASA GTS3 E36 M3.
It's a great car, very competitive in class and extremely reliable. It has log books for NASA and BMWCCA. All major service on the car has been done by the guys at German Auto in Phoenix, AZ.

Here are the details.

Engine/Drivetrain:
-Freshly built S52 from a virgin 2.8 block
-Mahle pistons
-Schrick 276/270 cams
-Euro MAF sensor
-Euro Oil filter housing with front mount oil cooler
-Cold air intake with fiberglass headlight delete/duct
-Bosch big blue injectors
-Supersprint headers
-VAC oil pan baffle
-Misimoto radiator with electric pusher fan
-Custom made four puck racing clutch
-Diffsonline LSD diff with 3.46 final drive
-UUC Evo short shift kit

Suspension:
-Ground control suspension on all four corners
-Ground control camber plates
-6 Position adjustable front swaybar
-No rear swaybar

Brakes:
-Wilwood Six piston Superlight calipers in the front and stock BMW M calipers in the rear
-Backing plates with cooling ducts
-Hawk DTC-30 Pads

Exterior:
-MAShaw Carbon fiber EVO PTG adjustable wing
-Adjustable front splitter

Interior/Safety:
-Has passed NASA techinspection the last 2 years with no issues
-Sparco PRO ADV (Date coded May,2008)
-Racequip belts (Good till 2016)
-Window net
-Safecraft fire suppression system
-Turner Motorsport pedal set
-Momo wheel with QD hub.
-Wired for radio
-Hard wired transponder

Wheels/Tires:
One set of Anthracite Turner lightweights (17/9) with Toyo Proxes RR's
One set of silver Turner lightweights (17/9) with Nito NT01's

Asking $25,000 OBO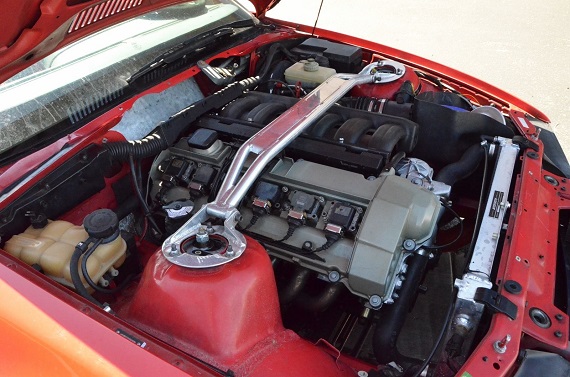 The E36 M3 is a popular track candidate; plentiful, relatively cheap, excellently balanced and with a strong amount of aftermarket support, they're effectively faster and more cool German Miatas. That means, of course, that they're also more expensive to maintain and build, but a properly sorted one such as this example offers a seriously high threshold of performance relatively inexpensively. The big dollar items in the build are the engine and suspension, though items like the two sets of lightweight wheels and even the active logbooks are really attractive to racers, along with the prewired radio and transponder. While you can get track-prepared M3s in the teens, buying one that's an active, reliable and properly sorted turn-key racer will cost you more – enough, perhaps, that it warrants looking at building one yourself?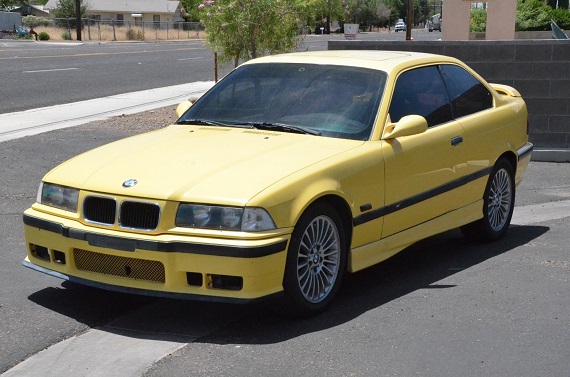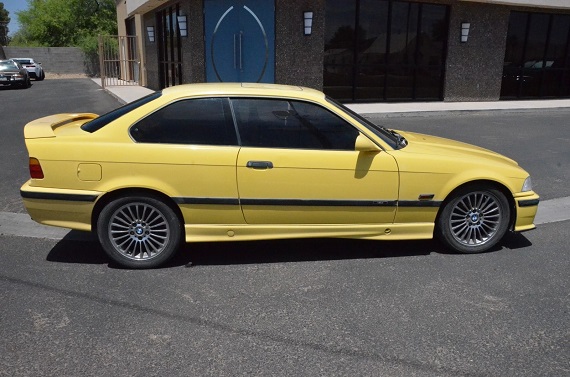 Year: 1995
Model: M3
Engine: 3.0 liter inline-6
Transmission: 5-speed manual
Mileage: 172,978 mi
Price: $5,000 Buy It Now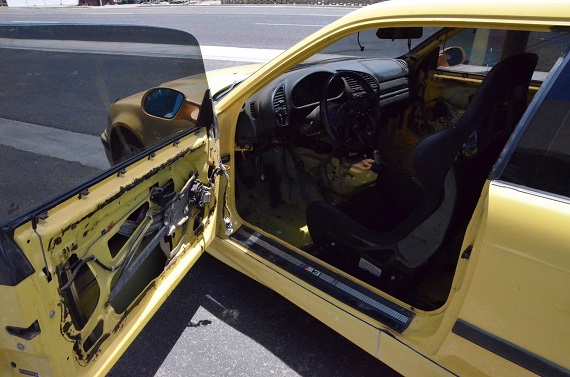 For sale is a 1995 BMW M3 in Dakar yellow. I bought this car with the intent of making it into a race and just never got around to it, The interior is gutted save for the dashboard, glove box, center stack and a cobra racing bucket seat. The wiring harness is uncut and all the switches are still attached. Mechanically it's a solid car, new power steering system has been installed, transmission and clutch are in good shape and the engine runs and idles but it needs a tune up, I believe it has a bad coil pack.

Cosmetically the car is in ok condition. It was in a accident at some point and has a dent on the driver's side running board / rocker panel, I've taken pictures of all the major dents on the car so please look closely. The clear coat is flaking off the roof of the car but the rest of the paint has just been polished and still shines.

The car has a clear AZ title.

This car is a project and is sold AS IS, WITH NO WARRANTY!

I have the car listed locally as well and I reserve the right to end the auction early with no prior warning.

Thanks for looking and good luck!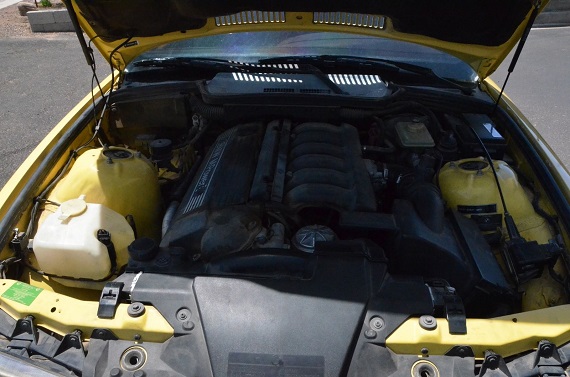 The cheapsake in all of us immediately says "Yes! $5,000 for a M3 sounds perfect!" But the reality is more complicated that that. Starting with the outside, you don't get the trick adjustable aerodynamics of the red example, nor do you get the two sets of lightweight wheels. You do get flashy Dakar Yellow, but this example has some body damage and the best part of 200,000 miles, meaning it's far from pristine. The car does have some recent mechanical work, but it's got an undiagnosed running condition – no fresh, cammed 3.2 S52 here. On top of that, the suspension and brakes would both need attention, and while a racing seat is installed and the interior pared down, you've still got to build or buy a cage, get it installed, and then get the entire car scrutinized. Even if your goal wasn't racing but just building a track candidate, one could easily spend another $10,000 to $15,000 on this example without trying particularly hard. On top of that, there's the reliability issue – build a car, bring it to the track, and you're almost certain to find all the spots that you missed in the build as you sort through teething pains. Hey, if McLaren can barely get their cars to run in Formula 1, what makes you think you're better? And they spent somewhere north of $200,000,000 on their track toys.
That the same seller is parting with these two examples and has priced them according to their condition and build should probably reveal some of the hidden costs in heading to the track. However, the M3, especially in E36 form, will continue to be a track favorite as even more become cheap and decommissioned from road use. If you're smart and only want a track-ready candidate, you could easily buy a cheaper example that's hot-lap prepared but not race ready. However, if you want to roll with the big boys, you better be prepared to pay.
-Carter